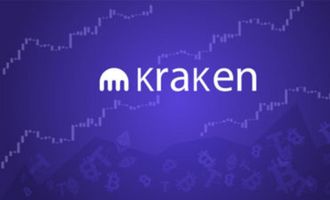 Kraken opens waitlist for its upcoming NFT marketplace

Jinia Shawdagor
Last updated 11th Aug 2022
Kraken claims its NFT marketplace will be the ultimate solution for curating and securing NFTs.
Kraken NFT promises to offer gasless trading, a feature that is not available on other marketplaces.
The Kraken NFT marketplace will support both crypto and cash purchases.
Leading cryptocurrency exchange Kraken has opened the waitlist for its upcoming non-fungible token (NFT) marketplace, Kraken NFT. The exchange unveiled this bullish news through a blog post on May 3, claiming that its marketplace would be the complete solution for exploring, curating, and securing NFT collections.
According to the blog post, Kraken NFT will charge zero gas fees for all trades on all NFTs in its custody. The exchange pointed out that this feature will allow the marketplace's users to build their dream collections at near-instant transfer speeds. Additionally, it will help prevent surges in network activity from affecting the cost of purchases and trades.
Apart from zero gas fees, Kraken NFT will also allow users to track the rarity scores of their NFTs. The platform features built-in tools to easily identify a combination of traits that help users make informed decisions while purchasing digital collectibles. Kraken also promises that its marketplace will boast high security.
Moreover, the marketplace will support cash and crypto purchases and trades. The marketplace will allow users to purchase or list NFTs in USD, EUR, CAD, GBP, CHF, and AUD or the a120 cryptocurrencies Kraken supports.
On top of this, Kraken NFT will have multi-chain support, allowing users to manage NFT collections on multiple blockchains through one intuitive interface. At launch, the platform will support two blockchain networks, with more to come afterward.
Kraken NFT will reward creators through Creator Earnings, which involves paying creators and innovators a portion of each secondary sale price of the NFTs they create.
Competition in the NFT marketplace continues to intensify
By introducing gasless transactions, Kraken NFT might have enough ammunition to take on leading marketplaces. Still, the marketplace is set to meet stiff competition although OpenSea is yet to meet a worthy contender regarding market share.
According to data from Dune Analytics, OpenSea still accounts for 68% to 88% of the NFT marketplace activity. On the other hand, LooksRare, SuperRare, and Rarible are currently recording low traffic, with LooksRare controlling 11% to 32% of the market share.
Coinbase NFT seems keen to take on OpenSea.The marketplace recorded its first $100,000 daily trading volume on April 28. Nonetheless, this momentum died down and closed yesterday with a volume of $8,953. However, it is worth noting that the marketplace is still in beta and has less than 1,000 users and under 1,500 transactions thus far.
Jinia Shawdagor
Jinia is a fintech writer based in Sweden. With years of experience, she has written about cryptocurrency and blockchain for renowned publications such as Cointelegraph, Bitcoinist, Invezz, etc. She loves gardening, traveling, and extracting joy and happiness from the little things in life.