Kraken is a solid newcomer-friendly cryptocurrency exchange that provides a high level of security. You get access to over 90 cryptocurrency tokens, and alongside the main and most popular ones, such as Bitcoin and Ethereum, there's access to Waves, Tron, Zcash, Tezos, and other less popular tokens.
You also get access to buy orders, sell orders, you can send or receive crypto, you can engage in futures trading and even in staking. Kraken is regulated by FinCEN in the U.S. as well as FinTRAC in Canada, and clients' funds are held directly by clients in their own bank accounts at their partner banks, which are also heavily regulated.
The platform also provides a high level of support when using it from both a mobile device as well as a desktop device. This is due to the fact that it has a specific application developed for Android and iOS, which works even on some older versions of those operating systems and allows a wider user-base to access these apps as a result.
Kraken Overview
| | |
| --- | --- |
| 💼 Provider Type: | Exchange |
| 💸 Minimum Deposit: | $100 |
| 💰 Trading Fees: | Varied |
| 💰 Deposit Fees: | Varied |
| 💰 Withdrawal Fees: | Varied |
| 💰 Management Fees: | None |
| 🔀 Minimum trade order | Varies for each cryptocurrency |
| ⌛ Withdrawal Timeframe: | 1-3 business days |
| #️⃣ Number of Cryptocurrencies Supported: | 90+ |
| #️⃣ Number of Crypto Pairs Supported: | 7 |
| 💱 Top supported Cryptocurrencies: | ZRX, 1INCH, AAVE, ALGO |
| 📊 Leverage: | 5x |
| 📱 Native Mobile App: | Yes |
| 🖥️ Free Demo Account: | Yes |
| 🎧 Customer Support: | Support Portal, Online Form |
| ✅ Verification required: | Yes |
| 📈 CFD Available | No |
| 📊 Software: | Website, web app, mobile app |
| ⚽ Social Trading: | No |
| ✂️ Copy Trading: | Yes |
| 👮‍♂️ Regulators | Financial Crimes Enforcement Network (FinCEN) regulation in the United States, Financial Transactions and Reports Analysis Centre of Canada (FinTRAC) regulation in Canada |
Pros and Cons of Using Kraken
Kraken Cryptocurrencies and Trading Options
What cryptocurrencies can you trade on Kraken?
There is a wide selection of over 90 cryptocurrencies that you can currently trade on Kraken, and this list will increase over time.
You get access to tokens such as:
0X (ZRX)

1inch (1INCH)

Aave (AAVE)

Algorand (ALGO)

Balancer (BAL)
In terms of the trading pairs, you have:
ZRX/USD

1INCH/USD

AAVE/USD

ALGO/USD

ANKR/USD
There are even crypto-to-crypto pairs on offer, such as ZRX/BTC and ALGO/ETH.
Different Trading Options Offered by Kraken
There are many different trading options offered by Kraken, including:
Margin trading

High-volume trading

Crypto-to-crypto trading
The most popular cryptocurrencies which are supported by Kraken include:
Can I Trade with Leverage on Kraken?
You can trade with leverage on Kraken. There are margin allowance limits that are dependent on the level and the type of account you have created. The maximum leverage which is available for individual cryptocurrencies is 5x, while the maximum leverage for futures is 50x.
What Are the Spreads?
This will highly depend on the volume which is traded. For example, Kraken will, by default, have a fixed maker and taker fee:
0.16% maker fee.

0.26% taker fee.
These can drop as low as 0.02% or 0.12% the higher your trading volume is. The highest tier here is a trading volume of over $10,000,000, which will give you access to 0.00% maker and 0.10% taker fees.
Fees, Limits, and Payment Options on Kraken
What Are the Deposit and Withdrawal Fees, Limits, and Speeds?
This will highly depend on the type of account you have and the FIAT currency you are interested in depositing. There are several limitations and fees that you need to be prepared for prior to making a deposit or a withdrawal. Note that you will need to complete a Know-Your-Customer (KYC) procedure to unlock many of these features.
Deposit Methods
For deposits you have the following options, which vary depending on where you live in the world. Note that many of these are available across different regions.
EUR SEPA Deposit

USD Bank Wire Deposit

EUR Bank Wire Deposit

JPY Bank Deposit

CAD Wire Deposit

Crypto Deposits
Withdrawal Methods
In terms of the withdrawal methods, you have:
EUR SEPA withdrawal

USD Bank Wire Withdrawal

EUR Bank Wire Withdrawal

JPY bank Withdrawal

CAD EFT Withdrawal

Crypto Withdrawals, which have a limit of 0.005 BTC /$5,000 per day, as well as a 0.005 BTC fee.
In terms of the fees, they vary between $4 to $35 depending on the method used, and these fees will also range in terms of the currency used.
How Much Are Kraken's Fees and Commissions?
Many cryptocurrency exchanges out there will apply fees for trading activities, and the platform might even apply its own additional fees on top of that. These are quite common in the industry, so Kraken isn't really the only exchange here doing this.
When we look at the fee structure on Kraken, here is what you need to know:
Kraken charges a maker and taker fee every time an order gets executed.

This ranges from between 0.16% to 0.26% of the total cost of the order and can depend on a variety of different factors

When you trade with leverage, you can be charged a margin opening fee as well as a margin rollover fee on top of the order fee previously discussed.

There is a 0.01% opening fee as well as a 0.01% rollover fee.

Crypto futures have a 0.20% fee.
Kraken Trade Sizes and Limits
In terms of the trade size and limits you can find on Kraken, this will be determined by the base currency. The minimum trade size for each crypto will vary, but here are some examples:
Bitcoin – 0.0001BTC

Bitcoin Cash- 0.01 BCH

Ethereum – 0.001 ETH

Algorand – 2.5 ALGO

Aave – 0.02 AAVE
Kraken Trading Platform
What Devices Can I Use Kraken On?
The Kraken exchange has developed multiple applications to allow you to use it wherever you are. In fact, its own website can adapt to any screen size and orientation, even if you decide not to download an app.
There are multiple devices through which you can access and use Kraken, including:
Devices with the Windows Operating System: Any device which has Windows installed on it can use Kraken directly through the usage of a web browser of choice. The website will adapt to any screen size and desktop resolution as well, which makes this a convenient option.

Devices with the macOS Operating System: The same can be stated for macOS-based devices. You can use Safari or any other web browser to access the Kraken website with ease and enjoy all of the features it has on offer.

Devices with the Android Operating System: Things get interesting on Android, as there is a special application developed for the Android operating system, which supports Android 8.0 and above. Keep in mind that Android 9.0 is recommended for the most optimal performance here.

Devices with the iOS Operating System: There is also a special, separate application developed for mobile devices that run the iOS operating system as well. Here, you have support for iOS 13 and above, so as long as you are on an up-to-date and relevant version of iOS, the Kraken app will work flawlessly and allow you to access all of the tools it provides.
Can I Use Kraken in Any Country?
Kraken is available in many countries across the globe. In fact, you can access it from over 170 countries.
Some of the supported countries include:
Germany

Greece

Hungary

Iceland

Ireland
Is Kraken Available in My Language?
The main Kraken website can be accessed through multiple languages, including:
Chinese

English (UK)

English (US)

Filipino

French

Italian

Japanese

Portuguese (Brazilian)

Russian

Spanish

Turkish

Vietnamese
More languages are planned to be implemented in the future.
How Easy Is It to Use Kraken?
Kraken is beginner-friendly in the sense that it provides users with educational content about many cryptocurrencies individually. When you use the platform, however, it is easy to use the buy and sell orders with just a few clicks, but when you explore more advanced tools, you will require a little bit of know-how. There are many features on offer at Kraken, such as futures, personalized Over-the-Counter (OTC) trades, and margin trading, all of which work great.
Key Features
Kraken has specific features which have allowed it to stand out from other cryptocurrency exchange offerings out there, including excellent OTC offerings and a solid level of security.
Security
Kraken offers a vast number of security features that help its clients maintain a high level of protection across their funds. For example, it allows you to enable two-factor authentication (2FA) and has PGP signed and encrypted email verification. Additionally, Kraken claims that over 95% of all deposits which are made on the platform are kept in offline, cold storage wallets.
Over-the-Counter Offering
Kraken is known due to its Kraken OTC Desk, which is created for clients that want to conduct larger orders and do not want to place them directly on the public exchange, where they might cause public disruption. Here, high net-worth individuals can conduct large purchases, whether they are trading blocks of $100,000, €10,000,000, or 2,000 Bitcoin.
Educational Content
The Kraken Learn platform has a lot of in-depth resources tailored towards understanding Bitcoin and cryptocurrencies as a whole. The company has put together a collection of articles as well as videos that explain everything you need to know about the world of crypto through wording that is simple to understand for anyone.
Security and Regulation
Is Kraken Safe?
Kraken makes great attempts at providing a secure environment through which traders can enjoy peace of mind. From two-factor authentication to over 95% of the cryptocurrencies being stored in offline cryptocurrency wallets, it has a solid security offering.
Is My Cryptocurrency Protected? Am I?
Kraken has made claims that over 95% of the cryptocurrencies that are stored on the platform are kept in cold wallet storage devices. This means that they cannot be remotely compromised by hackers or bad actors.
Is Kraken Regulated?
Kraken complies with legal as well as regulatory requirements in the jurisdictions on which it operates, including:
Financial Crimes Enforcement Network (FinCEN) regulation in the United States.

Financial Transactions and Reports Analysis Centre of Canada (FinTRAC) regulation in Canada.
Do I Have to Verify My Account with Kraken?
There are a total of three account levels on Kraken, each of which is available the more documentation you submit. You are required to complete a Know-Your-Customer (KYC) procedure, but this is dependent on how much information you are willing to provide.
For the starter account level, you are only required to provide your full name, date of birth, phone number, address, and email.

For the intermediate account level, you will need to provide a valid photo ID.

For the pro account level, you will need to provide additional proof of residency through a utility bill, occupation information, Social Security Number (SSN) if you live in the U.S., as well as a photo of yourself, alongside filling a questionnaire.
Extra Information
Educational Resources
This is one aspect where Kraken truly shines. You can basically research just about any cryptocurrency topic, and the chances are high that Kraken might have written something about what you are looking for. On the main website, you can find the "learn" category, where you can access a lot of learning materials, such as cryptocurrency guides, educational podcasts, as well as video tutorials.
Tools and Charting
In terms of the tools that you have on offer at Kraken, you have trading tools that include deep liquidity, spreads, futures trading, leverage, and an API for advanced interface customization options. Kraken also provides you with a lot of cryptocurrency pairs that you can invest in and even leverage.
In terms of the chart, you have the toolbar, the OHLC chart, the indicator panels, the history scrollbar, the drawing tools, the depth chart, the order book, and the watchlist. You can also view the trade feed, the settings and theme menus, the utility belt, trading form, trading history, and any potential errors which might have occurred.
Customer Support
The customer support experience is solid, although it can be limited in some aspects. You have live support, and there is even a "submit a request" option on the top right side of the support page. There's also a frequently asked questions section that you can access.
How to Buy and Sell Cryptocurrency on Kraken
Buying and selling cryptocurrencies on the Kraken exchange is simple. Here is a step-by-step guide on how to do both of these processes.
How to Buy Crypto on Kraken
Step 1: Sign up for an account at the official Kraken page.

Step 2: Verify that you are the true owner of that account, with at least the starter level. Optionally, you can even submit documentation to unlock the pro level.

Step 3: Deposit FIAT currencies to your account, or cryptocurrencies, assuming you already have some in your own private cryptocurrency wallet.

Step 4: Buy your desired cryptocurrency through the usage of the exchange.
How to Sell Crypto on Kraken
Step 2: Verify Your Identity
Step 3: Top Up Your Account
Step 4: Visit "New Order" Page
Step 5: Complete the Sale
Is there an alternative to Kraken?
Yes, there are many more ways to trade cryptocurrencies. Check out some of our reviews for the best brokers:
1
Minimum Deposit
$50
Exclusive Promotion
More than 3,000 assets, including currencies, stocks, cryptocurrencies, ETFs, indices and commodities
Buy crypto, or trade cryptocurrencies via CFDs
This ad promotes virtual cryptocurrency investing within the EU (by eToro Europe Ltd. and eToro UK Ltd.) & USA (by eToro USA LLC); which is highly volatile, unregulated in most EU countries, no EU protections & not supervised by the EU regulatory framework. Investments are subject to market risk, including the loss of principal.
2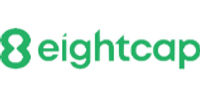 Minimum Deposit
$100
Exclusive Promotion
Trade Cryptocurrency Derivatives on MT4 and MT5
Expert customer service support
3
Minimum Deposit
$5
Exclusive Promotion
Commission-free investing
Final Thoughts
Kraken is both an exchange that lives up to the expectations of advanced cryptocurrency traders with its advanced charting tools, as well as for newcomers who can get access to a lot of educational resources in the form of text-based explanations or videos.
Its popularity and trading volume are solid, and its security measurements, such as the two-factor authentication option, are solid. Additionally, Kraken claims to store over 95% of all cryptocurrencies on their platform in cold storage devices, which gives investors excellent peace of mind. Its Over-the-Counter (OTC) offering is quite excellent as well, but it's cryptocurrency offering can be improved upon with more tokens added in the future. Overall, the Kraken exchange should be a sufficient option for both experienced as well as beginner cryptocurrency traders.
Author Bio

Amala Pillai
Amala is custom content and news editor based in London. She is a former financial journalist based in Singapore with 7 years of experience covering a range of business and financial topics. Now she focuses on crypto and macro-economics. She has also covered feature profiles, tech, business politics and ESG— she was the Environment Editor for the Solutions Newspaper, 2016 and worked in an editorial capacity at both News corp (Dow Jones) and JBN. She also has experience as a content creator, strategist and brand editor for various financial institutions and banks.