How to Buy Bitcoin Online in 2022

Khashayar Abbasi
Last updated 1st Jun 2022
Start trading now with eToro
Bitcoin is the top cryptocurrency token in terms of market capitalization and a favorite with newcomers just getting into the world of digital assets.
There are several options when looking to invest in Bitcoin, and this guide discusses everything you need to know. We will show you how to purchase, trade, and store Bitcoin and run through the available payment methods.
Best Cryptocurrency Exchanges to Buy Bitcoin in 2022
Since there are many ways to buy Bitcoin, we've compiled a list of the best brokers that you can use to buy BTC today.
1
Minimum Deposit
$200
Exclusive Promotion
More than 3,000 assets, including currencies, stocks, cryptocurrencies, ETFs, indices and commodities
Buy crypto, or trade cryptocurrencies via CFDs
This ad promotes virtual cryptocurrency investing within the EU (by eToro Europe Ltd. and eToro UK Ltd.) & USA (by eToro USA LLC); which is highly volatile, unregulated in most EU countries, no EU protections & not supervised by the EU regulatory framework. Investments are subject to market risk, including the loss of principal.
2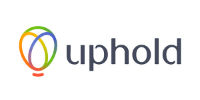 Minimum Deposit
$1
Exclusive Promotion
3
Minimum Deposit
$50
Exclusive Promotion
Trade and invest in over 25 cryptocurrencies
Extremely simple user interface
Over 68 million customers
4
Minimum Deposit
$50
Exclusive Promotion
First transaction fee free
What Is the Difference Between Buying and Trading Bitcoin?
Buying and trading Bitcoin might seem identical on the surface, but they differ.
Below, you'll find the primary differences between purchasing and trading BTC.
Buying Bitcoin:
When you buy BTC, you own the token. You can buy Bitcoin with fiat currency or other cryptocurrencies on a cryptocurrency exchange.
Trading Bitcoin:
When you trade Bitcoin, you don't own the coin. Instead, you'll trade assets or something else.
How to Buy Bitcoin Online?
Buying Bitcoin is a lot easier than you might think, all you need is an exchange account. Here are the steps to purchase Bitcoin with ease.
Step 1: Decide on which exchange or brokerage you would like to purchase Bitcoin from.

Step 2: Sign up for an account.

Step 3: Complete the necessary KYC checks.

Step 4: Fund your account.

Step 5: Buy your Bitcoin and store them in a wallet.
How to Trade Bitcoin?
You don't have to purchase BTC to invest in it. If you prefer, you can trade BTC instead. The steps to trade BTC are a little different from buying:
Step 1: Find a broker.

Step 2: Sign up for an account.

Step 3: Complete the KYC checks needed.

Step 4: Choose your strategy.

Step 5: Once you've decided on how you want to trade, buy the BTC assets in your account. Additionally, you can add leverage — which could maximize your winnings but could also increase your losses.
How to Buy Bitcoin With eToro
If you decide to buy cryptocurrencies with a broker, eToro offers a lot of cryptocurrencies, is licensed in the European Union, and is a good option for beginners.
Step 1: Sign up with Etoro
Step 2: Verify your email and complete your profile
Step 3: Fund your account with your preferred payment method
Optional: If you have any issues, you can contact eToro support
eToro is beginner-friendly and has minimal issues. But if you do face any problems along the way, you can always contact the support team using various contact methods:
Use the Help Centre

Open a new ticket

Use the Live Chat

Call the support line
What Are the Different Ways to Buy or Pay for Bitcoin?
Payment methods are used to deposit funds into the brokerage or crypto exchange. There are many payment methods available to you to use when purchasing cryptocurrencies, including Bitcoin.
Keep in mind that each way to buy Bitcoin and the availability of each payment method will depend on the exchange or brokerage you choose. For example, an exchange offering PayPal deposits might not allow for direct bank deposits and vice versa. Still, you should have access to at least one of these regardless of where you go.
Below is a list of common payment methods brokers and exchanges offer to buy and sell BTC:
Credit Card
One of the most common ways to buy Bitcoin is with credit cards like American Express. Simply enter your card details, as well as the amount you would like to deposit, and use those funds to buy BTC.

If you are going to buy Bitcoin with a credit card, make sure you keep an eye on the fees involved. These can include credit card provider fees as well as fees from the crypto exchanges or brokerages. In general, buying cryptocurrencies using credit cards is not the cheapest way.
Debit Card
Just like credit cards, most cryptocurrency exchanges allow debit card deposits as a payment method. Enter the card information, and you are good to go. Keep in mind that, before you buy Bitcoins with a debit card, you need to have funds in your bank account.
ATMs
There are Bitcoin ATMs that let you purchase Bitcoin across the world and you fave access to this depending on where you live.
Cash
You can purchase Bitcoin with cash, but this will again depend on your physical location. To buy Bitcoin with cash (BTC or other cryptocurrencies for that matter), you will want to use a P2P marketplace or a Bitcoin ATM.
PayPal
If you want to buy Bitcoin with PayPal, you can deposit fiat money such as USD or GBP into cryptocurrency brokerages and exchanges buying BTC instantly. You can also buy Bitcoin on the PayPal app if you reside in the US or UK.

If you live in the UK and you want to buy Bitcoin with PayPal, check out our guide to find out how to buy Bitcoin with PayPal (UK).
Other deposit and withdrawal methods:
There are additional methods you can use to buy BTC, including a bank transfer from your bank account, Neteller, Paysafecard, and more.
What to Consider When Buying Bitcoin?
When you decide to buy BTC, there are some considerations that you need to make, just like you would with other cryptocurrencies and altcoins. Here is everything you need to know before purchasing BTC:
Deposit Fees
The deposit fees you pay will depend on the crypto exchange or brokerage that you use. Keep in mind that credit card or debit card fees are the most expensive, while cryptocurrency transfers are typically lower. You'll need to pay these each time you deposit or withdraw from the crypto exchanges.
Trading Fees
Almost every platform has trading fees — such as maker and taker fees. Most have a tier-based structure, which is based on your monthly trading volume; the more you trade, the lower your fee percentage.
Volatility
Volatility refers to the sudden shift in the price of cryptocurrency tokens. If you buy BTC today at a specific price, it could be drastically higher or lower in value tomorrow.
Regulations
Depending on where you are in the world or what kind of crypto exchange you use, you'll need to follow certain regulations. This is why many exchanges will ask you for KYC and AML documentation.
Long-term Holding (HODL)
HODL is a type of investment that lasts at least six months. You'll use this strategy when you expect the price to increase over time.
Short-term Holding
Short-term holding refers to any investments that you can hold onto in less than one year. With BTC, the aim is to sell once the value increases.
Is It Safe to Buy Bitcoin Online?
Buying BTC online is usually safe, assuming you use a crypto exchange that has good security measurements in place.
It is advisable to store your coins in a wallet separate from your exchange. On your account, you can use two-factor authentication (2FA) to add an extra layer of safety.
We also recommend storing your coins in a hardware wallet. This way, you'll keep them off the internet — and away from potential hackers.
It's worth noting that you should talk to sellers before buying if you use a peer-to-peer P2P exchange. Other ways to protect yourself include:
Not giving anyone your account password

Only asking for advice on official forums and websites

Reading customer reviews before choosing an exchange
How to Store Bitcoin?
After you buy BTC, it is advisable to move it to your wallet. There are numerous ways to store Bitcoin. To store Bitcoin, you need a crypto wallet.
A crypto wallet stores your cryptocurrencies including Bitcoin. There are many types of wallets available, but all can be broken down into two types: cold wallets and online wallets.
You will get an online Bitcoin wallet connected to the platform once you create an account with a brokerage or crypto exchange.
But, you can create a personal cryptocurrency wallet (known as a software wallet) where you will have complete control over your private keys and passphrase. You can transfer the Bitcoin from the crypto exchange wallet to your personal wallet.
The safest type of Bitcoin wallet is known as a cold wallet. Cold wallets are typically paper wallets and physical wallets; so you will need to plug a hardware wallet into your computer to use it. This means that the wallet won't be directly connected to the outside network making it much harder to compromise remotely.
How to Buy and Sell Bitcoin?
There are many ways to sell Bitcoin online. Some of these are faster and easier, whereas others can be a bit more complex but are cheaper. Depending on your circumstances, you should consider how you will sell Bitcoin when choosing the best Bitcoin exchanges or brokerages.
Below, you'll find the most popular ways to sell Bitcoin:
ATM
You can exchange Bitcoin for cash at an ATM. To do this, you need to provide your mobile number, enter the received verification code and select Sell Bitcoin as an option. You can then enter the amount and send them to a given address QR code, after which you can get your cash from the ATM.
Cryptocurrency Brokerage
Cryptocurrency brokerages are slightly different from the exchanges, these allow you to sell your cryptocurrencies including Bitcoin on the brokerage itself directly. The process is simple as clicking on the Sell option on your balance page.
P2P Marketplaces
P2P exchanges involve you buying from another user. To sell BTC, go to your trading options and select Sell. Choose BTC when asked what you want to sell.

Select the currency you would like to receive in return, and tap on the Sell Icon. Click on P2P trading. Open a trade, and then make the exchange.
Is It Worth Buying Bitcoin Right Now?
Just like other cryptocurrencies, Bitcoin is a volatile cryptocurrency, and you need to consider the risks associated. Buying cryptocurrency is a lot riskier than buying other types of assets.
That said, it's the world's largest cryptocurrency in terms of market capitalization. Based on its growth throughout the previous years, it is also one of the fastest-growing cryptocurrencies out there.
If you are a newcomer to the world of cryptocurrencies, Bitcoin can add diversification to your investments.
Final Thoughts on Buying Bitcoin
Considering everything we've mentioned in this guide, we recommend that you buy BTC from the crypto exchanges using your debit or bank transfer.
Using these payment methods is fast and straightforward, and you'll be able to buy large amounts of Bitcoin if you want to.
FAQs
Can I buy Bitcoin in any country?
Is there a limit to how much Bitcoin I can buy?
Can I buy Bitcoin without an ID?
Can I buy Bitcoin instantly?
Can I sell Bitcoin using the same service I used to buy it?

Khashayar Abbasi
Khashayar discovered Bitcoin back in 2014 and has since spent countless hours researching the different use cases of cryptocurrencies. He has a bachelor's degree in International Relations and has been a writer in the financial services industry for nearly half a decade. In his spare time, Khashayar enjoys photography, cycling, and ice skating.