Poloniex was created in 2013 and sold to Circle in 2018 before being spun off in 2019. As a part of the spin-off, Justin Sun, the founder of TRON, invested heavily in the newly formed company. Justin Sun is among other undisclosed investors who own the company Poloniex is now under Polo Digital Assets. Poloniex is now based out of the Seychelles.
Some of their standout features include:
Both spot and margin trading with the option to go short or long for real crypto.

Futures and perpetual swaps markets with up to 100x leverage.

LaunchPad for retail investors to get access to cryptocurrency ICOs or IEOs.

A "Leaderboard" where you can help advertise their campaigns for their promotional deals and new offerings such as rewards for completing tasks or recently added coins.

Lending for crypto holders to collect interest from providing leverage.

Integration with WINk.
Poloniex Overview
| | |
| --- | --- |
| 💼 Provider Type: | Crypto Exchange |
| 💸 Minimum Deposit: | $10 |
| 💰 Trading Fees: | Varied |
| 💰 Deposit Fees: | 3.5% or $10 per purchase |
| 💰 Withdrawal Fees: | None |
| 💰 Management Fees: | Varied |
| 🔀 Minimum trade order | $50 |
| ⌛ Withdrawal Timeframe: | 4 Hours |
| #️⃣ Number of Cryptocurrencies Supported: | 307 |
| #️⃣ Number of Crypto Pairs Supported: | 455 |
| 💱 Top supported Cryptocurrencies: | BTC, ETH, USTD, TRON |
| 📊 Leverage: | up to 100x |
| 📱 Native Mobile App: | Yes |
| 🖥️ Free Demo Account: | Yes |
| 🎧 Customer Support: | Email |
| ✅ Verification required: | KYC |
| 📈 CFD Available | No |
| 📊 Software: | Website, web app, mobile app |
| ⚽ Social Trading: | No |
| ✂️ Copy Trading: | No |
Pros and Cons of Using Poloniex
Poloniex Cryptocurrencies and Trading Options
What cryptocurrencies can you trade on Poloniex?
According to Coingecko, there are 307 coins listed on the platform, with 455 trading pairs at the time of writing.
Primarily the trading pairs are for USD stable coins like USDT, USDC, and USDJ, followed by BTC, TRX, ETH, and BNB.
Different Trading Options Offered by Poloniex
Poloniex supports several markets, including margin, spot, and futures. You cannot buy any other instruments such as CFDs, only real crypto.
The top 10 trading pairs on the platform at the time of writing are:
Bitcoin/Tether

Ethereum/Tether

Tron/Tether

Steem/Tether

Suntoken/Tether

APENFT/Tether

WINkLink/Tether

Ethereum/USD Coin

BitTorrent/Tether

JUST/Tether
Can I Trade With Leverage on Poloniex?
Yes. Not only can you trade on margin for spot price, but you can also take up to 100:1 leverage on futures.
The amount of leverage you can take will depend on your verification level and the coin.
If you don't KYC verify (level 1 verification), you cannot trade on margin (only on spot price), and you can only take up to 10:1 leverage on futures. If you KYC verify (level 2 verification), you can trade on margin and take up to 100:1 leverage.
You can only take 100:1 leverage for Ethereum and Bitcoin perpetual futures. All other futures which can take leverage only allow up to 50:1 leverage.
You can find all the margin and leveraged instruments by filtering in the "Markets" tab of the app and website. The majority of coins on the platform do not allow margin or leveraged trading because of nascent altcoin volatility, but over 40 trading pairs allow leverage.
Leverage multiplies your gains and losses. For example, if you take 5:1 leverage, for every dollar change in the price of the crypto, you will get 5. On the platform, you can see the liquidation price. If the price reaches this price, your position will automatically be liquidated, and you will lose your investment. However, you can't lose more than the principal you invest.
In Poloniex, you can also lend crypto to other investors so they can take leverage in the "Lend" section of the platform. This also carries considerable risk. To lend, you first have to transfer a balance of the cryptocurrency from your "Exchange" to your "Lend" balance in the "Wallet" section of the platform under "Transfer Balances". You can lend $10,000 per day without KYC verification. Lending is unlimited after you KYC verify.
What Are the Spreads?
There are no spreads, and Poloniex doesn't make its money off spreads. Instead, there are only taker and maker fees. Takers pay one rate while makers pay the other.
Fees, Limits, and Payment Options on Poloniex
What Are the Deposit and Withdrawal Fees, Limits, and Speeds?
There are only two ways to fund an account on Poloniex. Either you deposit crypto to your Poloniex wallet (best to transfer Tether because of the number of trading pairs), or you have to buy crypto in the "Buy Crypto" section.
Deposit Methods
To deposit with fiat currency, you should buy crypto with your debit or credit card, Apple Pay, or bank transfer. No other forms of payment are accepted.
Payments are processed by a third party, Simplex, and they charge 3.5% or $10 per purchase, whichever is greater. This is a typical rate for card purchases of crypto on an exchange, but most exchanges allow local bank transfers for free, unlike Simplex, where all payment methods pay the same fees. Poloniex doesn't charge any fees for deposits, only Simplex.
The minimum order is $50 per transaction when purchasing crypto with Simplex. The daily limit is $20,000, and the monthly limit is $50,000 on each card used.
You do not have to KYC verify to make deposits (level 1 verification allows unlimited deposits).
Bank transfers can take a few days to process, but card and Apple Pay transact almost instantaneously. After the payment goes through, the purchased crypto will arrive in your Poloniex wallet in around 30 minutes. However, it can take longer if a high volume of transactions congests the network the cryptocurrency is transferred over.
The minimum purchase amount depends on the coin. You will see the required minimum in the "Buy Crypto" window when selecting the coin to purchase.
If you don't want to use a card, you should buy crypto with some other method and send it to your Poloniex wallet. You can find the wallet address in the "wallet" section of the platform under "deposit".
Poloniex doesn't charge for on-chain crypto deposits, but you will have to pay miner fees (AKA gas fees) to the miners which handle your transaction. Many individuals complained about these fees, but all on-chain crypto transactions have to pay miner fees. These depend on network usage and cryptocurrency. You don't have to pay these fees if you use a strictly centralized exchange where your crypto is held in their accounts, not in an encrypted wallet with an address individual to you.
Withdrawal Methods
You cannot withdraw your funds in fiat from the platform, and you can't sell your crypto for fiat currency on Poloniex. The only way to withdraw your funds is to withdraw the cryptocurrency to an external wallet.
Make sure the wallet you use supports the cryptocurrency you are transferring. If it doesn't, you will lose your crypto and not be able to recall the transaction. Poloniex will not be liable if you use the incorrect wallet. Additionally, make sure you use the "Copy Address" button when copying your wallet address to paste into Poloniex. If you miss a single character of the address, you will also lose your crypto.
You can withdraw $10,000 per day with KYC verification without two-factor authentication (2FA). You can withdraw $50,000 per day without KYC verification and with 2FA. You can withdraw 10x per day of each of these amounts if you KYC verify (level 2 verification allows $100,000 per day without 2FA, $500,000 per day with 2FA).
Again, on-chain transactions of crypto typically take around 30 minutes.
How Much Are Poloniex's Fees and Commissions?
The only fees charged by Poloniex directly are taker and maker fees.
Margin and spot fees depend on your monthly transaction volume and whether you hold TRX in your account. Because the owner of Poloniex created TRX, he gives a small discount to those who hold $50 or more of the coin on their balance.
Maker fees start from 0.145% and taker fees from 0.155%. If you hold $50 of TRX, maker fees start from 0.1015% and taker fees from 0.1085%. They decline as you trade more, starting from $50,000 traded during the current 30 day period.
You can also apply for a Plus Silver or Plus Gold account, where makers pay no fees and takers pay as little as 0.028%.
These are some of the lowest fees in the industry and compare closely with Binance.
Futures maker and taker fees are fixed and don't vary based on trading activity. Makers pay 0.01%, while takers pay 0.075% for futures trades.
Margin fees are paid by borrowers who hold margin positions to those who lend. They are specified when you take the loan. Lenders pay 15% of the interest to Poloniex.
Poloniex charges no other fees, but remember there is a 3.5% fee or $10 to buy crypto. There are miner fees for every on-chain transaction, which vary depending on network usage.
Poloniex Trade Sizes and Limits
The minimum trade size depends on the crypto you are trading with. Here are the major coin minimum trade sizes:
BTC, 0.0001

USD (any), 1

TRX, 100

BNB, 0.06

ETH, 0.0001
The amount you can trade is unlimited, both for verified and unverified users.
Poloniex Trading Platform
What Devices Can I Use Poloniex On?
Poloniex works on all devices, but it is better to download the mobile app if you are going to use it on your phone because the website becomes quite crowded. The user experience on the website is slightly better because of the amount of information that is displayed, especially in the trade and futures windows.
Mobile phone application: Is available on both the Apple Store and Google Play. It has all the major functions of the exchange, including deposit, transfer, markets (where you can see all the trading pairs and coins listed), and futures. You can also view the price and time of each of your trades in "Activity" on the home screen. Lending is not available.

Website: The Poloniex website is where you should create your profile when you first start. After you have an account, you can also explore the Launchpad (level 2 verification required), view Poloniex offerings in WINk, refer other traders, and access Sunswap (Justswap in the explore menu). In general, the site has a better user experience.
Can I Use Poloniex in Any Country?
No. A number of countries have outlawed cryptocurrency. Additionally, Poloniex pulled out of the US when it was spun off, and they specifically state US citizens and citizens of US territories are not allowed to use the platform. However, because they don't require KYC verification, they don't stop US citizens from using the platform with level 1 verification.
Additionally, some countries which are able to use the platform are not able to trade futures.
Major markets for the platform include:
Before you sign up or use Poloniex, you should check your local regulations about both cryptocurrency and futures.
Is Poloniex Available in My Language?
Poloniex is only available in:
English

Chinese

Russian

Turkish

Vietnamese
How Easy Is It to Use Poloniex?
As compared with global exchanges like Coinbase and Binance, which allow simple buy/sell trades, Poloniex is quite difficult for retail investors and not beginner-friendly.
If you aren't familiar with futures trading, stop and limit orders, on-chain transactions, and trading on margin, Poloniex is a steep learning curve. Understanding the leverage for each coin isn't transparent. Your activity becomes quite complicated to interpret after only a few trades.
Because you can't sell on the platform or trade for fiat currency, the process of converting your crypto back to fiat is difficult.
Key Features
Poloniex offers a very lean suite of features for how many trading options there are.
Spot, Margin, and Futures Trading
You have both an exchange account and a margin account. You have to fund your margin account before you can start trading on margin. These have the same layout. The layout of the futures window is similar but with key differences because of the differences in how futures are traded.
Lend
You can set a competitive interest rate and lend your crypto for passive income in the lend window. You have complete control over the terms of the margin trader loan.
Wallets
The wallet window makes it easy to see how much crypto you hold in each of your accounts, make deposits, and transfer your crypto off-platform.
Security and Regulation
Is Poloniex Safe?
Poloniex claims it is very secure with firewalls, encryption, and cold storage of the majority of crypto assets held in wallets on its exchange. Also, they incentivize users to set up 2FA, even if they don't KYC.
Am I and My Cryptocurrency Protected?
If you don't set up 2FA and your password gets stolen, your crypto is not protected in your account. If you don't KYC verify, they don't offer any protection in terms of recalling funds.
If you transfer your crypto incorrectly either by sending it to the wrong kind of wallet or an incorrect address, you will not be able to recall the transaction.
There is no insurance backing your crypto assets on the exchange. In the past, they were hacked, and investors' assets were stolen. Additionally, Poloniex was the focus of many controversies, including accusations of insolvency. Since it was spun off and came under new management, there haven't been such issues.
There is no insurance to pay you back if your assets are stolen. The insurance on the platform only covers margin traders, so they don't owe more than their position should the price swing further than the liquidation price.
Is Poloniex Regulated?
Poloniex itself is not regulated, but Simplex — the third party that handles their fiat-crypto purchases — is regulated by the bank of Lithuania.
Do I Have to Verify My Account With Poloniex?
No. While they ask you to verify your account upon signing up, it is not mandatory unless you want to transfer more than $10,000 off the platform each day.
Extra Information
Educational Resources
There is very little by way of educational materials. There are no tutorials, guides, or webinars. The only educational resource is the knowledge base, where information about the platform is housed for search. This is only available on their website and not the mobile app.
Tools and Charting
Like many over the counter trading sites, they integrate TradingView charts, including all the indices and indicators.
Customer Support
Customer support is one of the most common complaints in Poloniex reviews. They don't offer phone or chat support, and their chatbot is just a form to set up an email ticket. Although when emailed, they reliably respond on the same day, with thoughtful replies and links back to the knowledge base.
How to Buy and Sell Cryptocurrency on Poloniex
How to Buy Crypto on Poloniex
While trading crypto is very difficult on Poloniex and takes knowledge of orders, margins, and futures, the Simplex integration makes purchasing crypto easy.
How to Sell Crypto on Poloniex
You can only transfer to an external wallet that links to a centralized exchange with crypto to fiat trading pairs. After that, you will have to transfer it again to your account on the exchange and then withdraw the funds.
Is there an alternative to crypto brokers?
Yes, there are many more ways to trade cryptocurrencies such as using cryptocurrency robots. Check out some of our reviews for the best trading robots:
Is there an alternative to Poloniex?
1
Minimum Deposit
$200
Exclusive Promotion
Variety of Crypto CFDs and Crypto Indices
In trading crypto CFDs you do not own or have any rights to the underlying assets
Spread bets and CFDs are complex instruments and come with a high risk of losing money rapidly due to leverage. 75.8% of retail investor accounts lose money when trading spread bets and CFDs with this provider. You should consider whether you understand how spread bets and CFDs work, and whether you can afford to take the high risk of losing your money.
2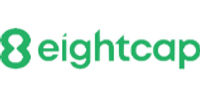 Minimum Deposit
$100
Exclusive Promotion
Trade Cryptocurrency Derivatives on MT4 and MT5
Expert customer service support
3
Minimum Deposit
$50
Exclusive Promotion
Trade and invest in over 25 cryptocurrencies
Extremely simple user interface
Over 68 million customers
Final Thoughts
Poloniex is a no-frills exchange where users can trade crypto with different orders, take leverage, trade on margin, and lend crypto. If you are savvy at trading and understand how to use leverage and trade futures, it is a great option.
The process to buy crypto is expensive compared with other exchanges, but if you already have crypto in your wallet, you can easily make a deposit and start trading without paying commissions.
While the layout is difficult to understand at first, and the number of listed coins and futures can be confusing or overwhelming, after a short period of time, the platform becomes easy to navigate. Experienced traders especially will be pleased with the rock bottom fees.
It is not the best place to buy crypto for first-time investors, and you can easily avoid the deposit fees to buy your first crypto by setting up an account with a major exchange like Blockfi, Kraken, or Binance.
Author Bio

Khashayar Abbasi
Khashayar discovered Bitcoin back in 2014 and has since spent countless hours researching the different use cases of cryptocurrencies. He has a bachelor's degree in International Relations and has been a writer in the financial services industry for nearly half a decade. In his spare time, Khashayar enjoys photography, cycling, and ice skating.