Paybis was founded by Innokenty Isers, Konstantine Vasilenko, and Artur Markevich in 2014 as a thought experiment because they were interested in cryptocurrency. Now the company is based in Glasgow, Scotland. They also have a subsidiary, CryptoCash, which created the first crypto embassy in Riga where you can attend meetups in person and buy crypto in cash.
Paybis has no-nonsense functionality designed for those who want no-frills crypto purchases. You can:
Buy over 30 major cryptocurrencies with fiat or Bitcoin

Transfer crypto to an external wallet

Sell Bitcoin for fiat payouts
Overall, Paybis is one of the most accessible and simple platforms to buy crypto.
Paybis Overview
| | |
| --- | --- |
| 💼 Provider Type: | Exchange |
| 💸 Minimum Deposit: | $50 |
| 💰 Trading Fees: | Varied |
| 💰 Deposit Fees: | None |
| 💰 Withdrawal Fees: | Varied |
| 💰 Management Fees: | Varied |
| 🔀 Minimum trade order | $1.99 |
| ⌛ Withdrawal Timeframe: | 1 day |
| #️⃣ Number of Cryptocurrencies Supported: | 36 |
| #️⃣ Number of Crypto Pairs Supported: | 0 |
| 💱 Top supported Cryptocurrencies: | BTC, ETH, LTC, DOGE, ADA |
| 📊 Leverage: | None |
| 📱 Native Mobile App: | Yes |
| 🖥️ Free Demo Account: | No |
| 🎧 Customer Support: | Email |
| ✅ Verification required: | KYC |
| 📈 CFD Available | Yes |
| 📊 Software: | Website, web app, mobile app |
| ⚽ Social Trading: | No |
| ✂️ Copy Trading: | No |
| 👮‍♂️ Regulators | Financial Conduct Authority(FCA) |
Pros and Cons of Using Paybis
Paybis Cryptocurrencies and Trading Options
What Cryptocurrencies Can You Trade on Paybis?
Paybis doesn't function like most centralized exchanges. It provides a means to pay with centralized payment processes (bank transfer and debit card for example) for cryptocurrency, or to use Bitcoin held in a wallet to buy crypto decentrally. All crypto is sent to an external wallet. There isn't an account where you can exchange one crypto holding for another, and there are no trading pairs, except for Bitcoin, to other cryptocurrencies.
At the time of writing Paybis lists 36 coins. Their most popular crypto offerings are large cap coins like:
Different Trading Options Offered by Paybis
Paybis only offers real cryptocurrency transactions, sent to a wallet. You cannot buy any other kinds of financial instruments or derivatives on their exchange.
You can also sell Bitcoin for payouts to Neteller, Skrill, and SEPA Bank Transfer.
Can I Trade With Leverage on Paybis?
No you cannot. They do not offer lending and borrowing or trading on margin. This is a buy and sell only platform.
What Are the Spreads?
It is unclear if Paybis takes spreads from their transactions. They claim the best prices in the world (which doesn't translate to lowest fees, more on this later).
If there are spreads, from the prices on their website, it appears they are negligible, and they transact crypto at market prices.
Fees, Limits, and Payment Options on Paybis
What Are the Fees, Limits, and Speeds?
Paybis offers a few major payment methods, but far fewer than major exchanges.
Their fees structure is slightly different from other exchanges because of the way they transact crypto and they have their own terminology for their fees. For example, there are no maker and taker fees because there are no market makers or takers, only decentralized network transactions.
Payment Methods and Fees
You do not make deposits on the Paybis platform, only payments. They never hold your money, only transact it for crypto which is sent to your wallet when your transaction is approved.
Only five payment methods are accepted.
Here are the Payment Fees associated:
Debit and Credit Card – 4.5% fee in GBP, USD, EUR, JPY and 6.5% fee in other currencies

Bank Transfer – 0.05% or 2 EUR fee, whichever is higher

Skrill and Neteller – decreasing fees as deposit size increases. 4% for less than 100 EUR, 3.79% less than 200 EUR, 3.65%… etc.
Bank transfers only support SEPA, not ACH transfer. If you are not in a European country you should check to see if your bank supports SEPA transfers. Some international banks support both.
Debit and credit cards support 43 currencies. Other payment methods only support USD, GBP, and Euro. Debit and credit cards transact within a few minutes. Other payment methods can take up to 5 days.
Payout Methods
You cannot make "withdrawals" on Paybis. You can only sell Bitcoin from your wallet.
If you make a Bitcoin sale you can select payout in Neteller, Skrill, or Bank Transfer. Notably if your bank doesn't allow SEPA transfers, you can only receive payouts in Euro or USD with Skrill or Neteller, which recently started supporting the United States.
Note, if you buy any coin other than Bitcoin on the exchange, you will not be able to trade it to Bitcoin to sell it. You will have to use another service to either trade to Bitcoin to sell on Paybis, or use another service to sell the altcoin.
How Much Are Pabis' Fees and Commissions?
The fees are high compared with centralized exchanges like Coinbase, eToro, Kraken, and Binance. However, they are totally transparent about their fees and when you make a transaction on their platform, you see all the fees you will pay at the bottom of the page.
These include the Payment Fees above, along with commissions called Paybis Fees, and the blockchain Network (AKA gas) Fees.
Note there are absolutely NO fees for your first transaction on Paybis, no payment, commission, or gas fees.
On every subsequent transaction there are the following fees:
Debit and Credit Card – 2.49%

Bank Transfer – 0.99%

Skrill and Neteller – 2.45% Euro and 4.95% USD
Network Fees are not collected by Paybis. These are paid to the miners for their work recording transactions on the blockchain over the network. You do not pay these on centralized exchanges where you hold your crypto in an account on their platform, because they do not transfer the crypto to your wallet, there is no record on the blockchain that it belongs to you, only in records kept by the centralized exchange. In this case you don't really "own" the crypto, the platform owns it on your behalf. Some centralized exchanges like Coinbase and Binance allow traders to transfer their crypto to an external wallet, but it is not the default like on Paybis.
The total fees are high compared to other companies. For example Coinbase doesn't have the cheapest fees in the industry and if you make a crypto purchase with a debit card you pay 3.99% payment fee + 0.5% commission and you don't have to transfer to a wallet and pay network fees. The same transaction on Paybis costs 4.5% + 2.49% and you have to pay network fees because you have to transfer it to your wallet.
Paybis Trade Sizes and Limits
Because there are only purchases of crypto on Paybis, the limits are in terms of purchase size.
This is fairly complicated because they have transaction limits, daily limits, weekly limits, and monthly limits depending on the payment method.
The minimum limits are higher than large global exchanges which allow you to buy as little as $1.99 per transaction
Here are the limits (quoted in USD):
Debit and Credit – 60 minimum, 20,000 maximum, 20,000 daily, 50,000 monthly

Bank Transfer – 240 minimum, 200,000 maximum, 200,000 weekly, 1 million monthly

Neteller or Skrill – 50 minimum, 200,000 maximum, 200,000 daily

Bitcoin – 50 minimum, 25,000 maximum, 250,000 daily
Note you can delete a payment method and add another and it resets these limits.
Paybis Trading Platform
On What Devices Can I Use Paybis?
You can use Paybis on all your devices.
Mobile phone application: The Paybis app can be found on iOS and Google Play. It is even more lean than the website, but provides all the basic functionality. You can buy in the exchange, view your transactions in transactions, view simple charts under prices, reach support, verify your identity, view your profile info, and refer friends.

Website: The web app is responsive to any layout and includes a bit more information about the company and how businesses and affiliates can partner with Paybis.
Can I Use Paybis in Any Country?
No. There are a great number of countries and regions where you cannot use the platform including New York and Hawaii.
They do support the rest of the US, and 180 countries, and their main audience is in the US, EU, and Russia.
Even if your country is supported, you should check your local regulations about cryptocurrency before signing up for any exchange or broker.
Is Paybis Available in My Language?
Paybis supports 9 languages, primarily English, Russian, Spanish, and Arabic.
How Easy Is It to Use Paybis?
Paybis isn't the easiest platform on the market, but it comes close.
Because users have to set up a wallet before they can make a transaction, it isn't as beginner friendly as Coinbase or Kraken.
However, it has a streamlined interface that any level of trader can understand and the sign up process is very simple, except for having to set up a wallet, which takes some knowledge of how keys and addresses work.
Beginners may be stressed at the wait time it takes to receive crypto in their wallet if they haven't waited for a blockchain transaction over the network before.
The long wait time on transactions made with bank transfer also detracts from the user experience. Because you don't fund an account and then make purchases, when you use bank transfer, you execute the purchase, and then find out you have to wait up to 5 days for the trade to take place. However, debit card transactions take minutes.
Also, users in a number of supported countries are denied by the Cloudflare Firewall. You can get around this by using a United States VPN.
The lack of support for ACH bank transfer will also likely annoy US investors who will have to pay higher fees for other payment methods.
Key Features
As discussed above, Paybis doesn't have much in the way of features. Here is the core functionality:
Trade
You can buy Bitcoin and 35 altcoins with a few major payment methods.
Transactions
They record a history of all your transactions. This is especially helpful for remembering your entry price for calculating profits and reporting capital gains for taxation.
Referrals
You will receive 20% of all commissions on your referrals forever.
Security and Regulation
Is Paybis Safe?
Paybis has a trust score of 4.5 out of 10k+ reviews in Trustpilot. They use firewalls to protect your account, use encryption when you are in the member area (for trades and transactions) and log you out automatically online after a period of inactivity.
However, they don't offer 2FA and you don't have to confirm your email address.
When you attempt to make a purchase, Paybis warns you to be wary of scams. Specifically, it advises you not to trust anybody offering you crazy investment returns, not to send crypto to anybody you don't know, and not to let anybody remotely control your computer to use Paybis.
Am I and My Cryptocurrency Protected?
Because your crypto is not held in an account with Paybis, it is as protected as your wallet. If you send the crypto to the wrong wallet address, it will be lost and cannot be recovered. If you share your private key with somebody, they can steal your crypto. If you lose your private key, you won't be able to log into your wallet or access your crypto. Do not confuse your public key with your private key.
Is Paybis Regulated?
Paybis is regulated under the FCA, the Financial Conduct Authority of the UK and is registered as a payment processor with FinCEN in the United States.
Do I Have to Verify My Account With Paybis?
Paybis asks for identity verification upon setting up your account. If you choose to skip this step you won't be able to make a purchase until you do. You will see a red alert under the profile icon, where you find "Identity Verification".
This is for KYC purposes to comply with financial crimes authorities in the US, UK and abroad.
You have to have a webcam on your computer or a smartphone with a working camera to ID verify. They accept more forms of ID than many other exchanges such as:
ID Card

National Drivers License

Passport

Residence Permit

PAN Card (selected regions)

Voter Card (selected regions)

Health ID Card (selected regions)

Military ID Card (selected regions)
You will then have to take a selfie to verify the ID.
It usually takes 15 minutes to verify and if not verified, Paybis' Security Department will ask you for some additional information via email.
Extra Information
Educational Resources
You can find more information about Paybis on support.paybis.com where you can search articles. They also have a "News" section where you can read updates about their platform, as well as a blog section with tutorials and articles that help traders learn more about how cryptocurrency generally works.
They have much less in the way of educational resources than platforms like Coinbase or eToro.
Tools and Charting
The charts are very minimal. You can change the timeline but there aren't any technical tools or indicators. This is essentially a marketing tool to prompt beginners to buy.
Customer Support
You can reach them for customer support at support@paybis.com 24/7. They don't offer any phone support and the chat is strictly a bot.
How to Buy and Sell Cryptocurrency on Paybis
How to Buy Crypto on Paybis
Step 1: Visit Paybis's Official Site & Sign Up
Step 2: Verify Your Identity
Step 5: Enter Wallet Address
Step 6: Enter Your Card Details
Step 7: Confirm Transaction
Step 8: Wait for Payment to Be Processed
How to Sell Bitcoin on Paybis
To sell Bitcoin simply follow the instructions above, but in the field "You Spend" pick Bitcoin, and in the field "You Receive" pick a payment method.
Is there an alternative to Paybis?
Yes, there are many more ways to trade cryptocurrencies. Check out some of our reviews for the best brokers:
1
Minimum Deposit
$50
Exclusive Promotion
More than 3,000 assets, including currencies, stocks, cryptocurrencies, ETFs, indices and commodities
Buy crypto, or trade cryptocurrencies via CFDs
This ad promotes virtual cryptocurrency investing within the EU (by eToro Europe Ltd. and eToro UK Ltd.) & USA (by eToro USA LLC); which is highly volatile, unregulated in most EU countries, no EU protections & not supervised by the EU regulatory framework. Investments are subject to market risk, including the loss of principal.
2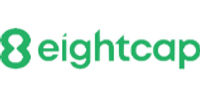 Minimum Deposit
$100
Exclusive Promotion
Trade Cryptocurrency Derivatives on MT4 and MT5
Expert customer service support
3
Minimum Deposit
$50
Exclusive Promotion
Trade and invest in over 25 cryptocurrencies
Extremely simple user interface
Over 68 million customers
Final Thoughts
Paybis offers a very secure and straightforward means to buy crypto. The major drawbacks of the platform are the high fees, lack of trading pairs, inability to sell altcoins, and limited selection of cryptocurrencies.
Beginners will likely struggle with the wallet and could make mistakes, and as a result, lose their crypto. Make sure to do your research about which wallets are compatible and be careful which address you send your crypto to. Don't share your keys.
Global exchanges like Coinbase, Binance, eToro, and Kraken are loaded with features and list a huge number of coins, making them more attractive than Paybis to beginner and advanced traders alike.
Author Bio

Khashayar Abbasi
Khashayar discovered Bitcoin back in 2014 and has since spent countless hours researching the different use cases of cryptocurrencies. He has a bachelor's degree in International Relations and has been a writer in the financial services industry for nearly half a decade. In his spare time, Khashayar enjoys photography, cycling, and ice skating.