Binance launched in 2017 and was created by Changpeng Zhao, who remains the company's CEO. The platform allows you to buy and sell cryptocurrencies, in addition to trading in several ways. Below, you'll find a list of the main things you can do when using Binance:
Comprehensive price charts to help you make a better buying decision

Several trading options, including margin and futures

P2P marketplaces available
Binance is a well-known name with crypto enthusiasts around the globe. However, it is essential to take a balanced approach when considering whether you should invest or not.
Binance Overview
| | |
| --- | --- |
| 💼 Provider Type: | Crypto Exchange |
| 💸 Minimum Deposit: | $10 |
| 💰 Trading Fees: | Varied |
| 💰 Deposit Fees: | Varied |
| 💰 Withdrawal Fees: | Varied |
| 💰 Management Fees: | Varied |
| 🔀 Minimum trade order | $10 |
| ⌛ Withdrawal Timeframe: | 24 - 48 Hours |
| #️⃣ Number of Cryptocurrencies Supported: | 500+ |
| #️⃣ Number of Crypto Pairs Supported: | 90+ |
| 💱 Top supported Cryptocurrencies: | BTC, ETH, DOGE, BNB, SOL |
| 📊 Leverage: | 26-50x for lower values to 1x for the much higher ones |
| 📱 Native Mobile App: | Yes |
| 🖥️ Free Demo Account: | Yes |
| 🎧 Customer Support: | Support Centre, Twitter, Facebook, and Instagram |
| ✅ Verification required: | KYC, AML |
| 📈 CFD Available | Yes |
| 📊 Software: | Website, web app, mobile app |
| ⚽ Social Trading: | Yes |
| ✂️ Copy Trading: | Yes |
| 👮‍♂️ Regulators | Financial Conduct Authority (FCA) |
Pros and cons of using Binance
Pros
Binance is the world's largest cryptocurrency exchange
Binance offers a Visa card, which allows you to make purchases with cryptocurrencies in several countries
Binance has both basic and more advanced versions, so you can enjoy the platform regardless of whether you're a beginner or a seasoned trader
Binance has 24/7 support to help you in case you run into issues
Binance has several online communities where you can discover like-minded people and get advice on your cryptocurrency trading
Cons
Binance isn't available everywhere
Binance's massive selection of tools might be confusing to beginners
Binance is still a relatively new cryptocurrency exchange, so it is always learning
Binance Cryptocurrencies and Trading Options
What Cryptocurrencies Can You Trade on Binance?
Binance allows you to trade over 500 cryptocurrency pairs. To reduce the decision fatigue for you, we've listed the top five coins below:
Bitcoin (BTC) – BTC/USDT, BTC/BUSD, BTC/EUR

Ethereum (ETH) – ETH/BTC, ETH/USDT, ETH/BUSD, ETH/EUR

Dogecoin (DOGE) – DOGE/BTC, DOGE/BUSD

Binance Coin (BNB) – BNB/BUSD, BNB/ETH, BNB/BRL

Solana (SOL) – SOL/USDT, SOL/BUSD, SOL/BTC, SOL/EUR
Different Trading Options Offered by Binance
Depending on where you buy your cryptocurrencies, the platform will offer a selection of trading options. For example, cryptocurrency exchanges can offer options, futures, spot markets, and more.
Binance supports several trading options. These include:
Futures: Futures trading is an agreement that you will buy or sell a cryptocurrency asset later. Prices and times are predetermined, and you must fulfil the transaction after agreeing to the contract.

Options: Options trading is a little different from futures. Instead of being obliged to make a purchase, the buyer can choose not to; this contract just gives you the option to do so.
The top cryptocurrencies offered through these trading methods on Binance include:
Can I Trade With Leverage on Binance?
Before we continue, remember that leveraged trading carries extra risk, and you should treat it with caution, especially if you're a beginner.
Binance offers a comprehensive suite of leverage options. Its structure is tiered and ranges from 26-50x for lower values to 1x for the much higher ones. These figures apply to Bitcoin/BUSD and Ethereum/BUSD.
When using leverage on Binance, the margin rate also changes and increases in value. Margin rates range from 2-100% for Bitcoin/BUSD and Ethereum/BUSD.
Binance also offers leveraged tokens, allowing you to trade without worrying about liquidation. Leverage for these will vary.
What Are the Spreads?
Many cryptocurrencies will offer spreads, and in some instances, these are a way to charge no commissions. While Binance charges instant buying and selling fees, both of which are 0.5%, you will only have to pay spreads in limited instances.
Binance charges spreads when you convert cryptocurrencies, and this is above the market price. This will vary depending on your value. It differs a little from Coinbase, which, for example, charges between 0.5% and 2%.
Fees, Limits, and Payment Options on Binance
What Are the Deposit and Withdrawal Fees, Limits, and Speeds?
Many cryptocurrency exchanges will charge fees when you buy and sell cryptocurrencies, and Binance is no different in this respect.
Deposit fees will depend on the currency and payment method you use. For example, UK-based users adding money to their account via faster payments will pay 50p, while bank card transfers are charged at 1.80%.
Deposit Methods
If you use Binance's P2P marketplace, you can use over 100 payment methods to purchase cryptocurrencies. But for the sake of this article, we're going to talk about Binance's main platform.
On Binance, you can deposit fiat money into your account using one of the following methods:
Bank transfer, including wire transfers and SEPA

Debit/credit card
Like many other cryptocurrency exchanges, Binance imposes deposit limits. If you're a corporate user, you can deposit up to £/€1 million per day, though you might be granted a higher upper threshold upon request.
If you're a regular user, your limits will be determined on a case-by-case basis. If you deposit more than your daily limit, Binance will feed the money into your account over the next couple of days until you receive everything.
To increase your deposit limit, you should verify your account.
Transfer speeds will depend on the payment method you use. If you use SEPA to deposit money into your account, you'll often need to wait between one and three working days. However, debit and credit card deposits are normally instantaneous.
Depending on where you live, you might need to verify your transaction. Some countries will ask that you sign in to an app and verify your identity, whereas others will ask you to open the specific banking app and confirm the amount that you'd like to deposit.
In cases where you deposit large amounts, you might also need to enter your security code or confirm the transaction with either fingerprint ID or facial recognition.
Withdrawal Methods
When you're ready to withdraw money from Binance, you can do so by sending the money to your bank account. You'll need to choose how much crypto you'd like to withdraw in fiat money before entering your details.
The speed of your withdrawal will depend on a couple of variables. Firstly, the banking method you use will play a part; SEPA will again take 1-3 business days, whereas wire transfers might take between one and four.
Like depositing, the limits you'll have will depend on several factors, including your level of verification. If you want to withdraw more money each day, you can increase your limits by confirming your identity.
Withdrawal fees will depend on your currency and chosen payment method. If you live in the US, wire transfers cost $15. In the European Economic Area (EEA), you'll pay €1.50 if you withdraw using SEPA.
How Much are Binance's Fees and Commissions?
Cryptocurrencies will apply fees for trading activity. But in some cases, the platform may add its own additional costs. These are relatively common throughout the industry, and you'll have to pay some kind of fee regardless of the exchange from which you buy your cryptocurrencies.
We've already discussed deposit and withdrawal fees; you can refer to those in the sections above. If you can't find a suitable cost for your currency and payment method, a complete list is available on the Binance website for both.
Binance charges maker/taker fees whenever you buy and sell a cryptocurrency. These will depend on your 30-day trading volume. They range from 0.1% to 0.02/0.04% for spot trading. You can reduce your spot trading costs by purchasing BNB to pay these fees, which will give you a 25% discount.
Maker/taker fees will vary depending on the type of trading you use. Similarly, your BNB discount will differ.
You'll also pay liquidity swap fees for trading cryptocurrency pairs. Again, these depend on the coins you use; for example, BTC/ETH ranges from 0.02% down to 0.06%.
Binance Trade Sizes and Limits
Binance has various trading rules that you should adhere to when using the platform. When it comes to trade sizes, your bottom and upper limits will depend on the cryptocurrency you use, as well as the pairs you're trading.
For example, you must trade a minimum of 0.0001 ETH for ETH/BTC. Your minimum BTC order is the same amount, and the maximum order amount is just over 982 ETH at the time of writing.
You must also adhere to size limits when trading cryptocurrencies with fiat currencies. If you were to trade BTC/GBP, for example, the minimum amount would be 0.0001 BTC and the minimum order size would have to be £10 or higher. Your maximum order size is just over 16 BTC at the time of writing.
Binance Trading Platform
What Devices Can I Use Binance On?
As you might expect from the world's largest cryptocurrency exchange, you can use Binance on several different devices.
In addition to its website, you can access Binance via its app, which is available on both iOS and Android. You can also download Binance for your macOS, Windows, and Linux. On the app, you can buy and sell cryptocurrencies with ease, access live charts and view your portfolio.
Below are all the devices on which you can access Binance's trading platform:
iPhone

Android

Windows

Linux

Mac
Can I Use Binance in Any Country?
Binance is available in several countries, but not all of them. It's also worth noting that if you live in the US, you'll have to use Binance.US instead of the main platform, and you cannot use it in seven states.
You should also remember that some countries and jurisdictions have banned cryptocurrencies, so we recommend that you check the laws in your jurisdiction.
With all of that out of the way, below are the four main countriesin which Binance is available:
Canada (excl. Ontario)

Australia

Germany

France
Is Binance Available in My Language?
If English isn't your first language, don't worry; Binance is available in dozens of languages, and you'll likely find your mother tongue. Besides English, the four main languages that Binance supports are:
Spanish

Portuguese

Italian

French
How Easy Is It to Use Binance?
Binance is pretty straightforward to use, even if you initially find the range of tools available daunting. You can buy and sell cryptocurrencies without difficulty, and moving them to your wallet is not a challenge.
Binance's apps make it easier than almost every other cryptocurrency exchange to access your portfolio and trade across multiple devices. Generally speaking, responsiveness is also good, and problems are fixed quickly.
Key Features
Binance has a huge range of features that make the platform popular with cryptocurrency enthusiasts, regardless of their skill level. Below are three of the top features.
Charts
When trading cryptocurrencies, it's crucial that you keep an eye on their progress, especially if you're a day trader. Binance offers real-time charts for each of its cryptocurrencies, helping you make well-educated decisions.
Icon Customization
As we've already mentioned, Binance has many options and that can make it confusing to use at first. Luckily, you can customise the icons to gain easy access to your favourite tools.
QR Code Scanner
Signing in quickly is vital in the cryptocurrency space, but doing so securely is crucial as well. Binance allows you to sign in to your app using a QR code scanner, helping achieve both of these.
Security and Regulation
Is Binance Safe?
Binance offers various tools that help you achieve higher levels of security. Besides QR code scanning for sign-ins, you can also enable two-factor authentication on your account.
If you suspect that someone else has access to one of your devices on which you're signed into Binance, you can also opt to restrict access.
Am I and My Cryptocurrency Protected?
Binance offers protection for up to $250,000 if you have a USD balance. This should provide some peace of mind in case an unforeseen event, such as a hack, takes place.
Is Binance Regulated?
Binance's regulatory status is a little confusing. For example, one bank in the Netherlands said that the platform isn't regulated in that country; Binance noted in 2021 that it plans to change this.
Binance has come under heat in other countries, too, such as the UK. Having said that, the country's Financial Conduct Authority (FCA) said that it had complied with the regulator's June 2021 demands.
In 2021, Binance chose to withdraw its Singaporean licence bid and has since decided to suspend its local services.
Binance.US is licensed in several US states.
Do I Have to Verify My Account With Binance?
You can use Binance without verifying your account, but your limits and whatnot will be limited if you do.
Verification is essential for several reasons, including know your customer (KYC) checks and anti-money laundering legislation.
To verify your account, you'll usually have to provide a photographic ID and take a selfie to confirm that it's you. In addition, you'll need to submit a copy of a document that proves your address.
You can verify your Binance account on either your computer or through the smartphone app.
Extra Information
Educational Resources
Binance has a huge range of additional resources. Besides its blog, you can also participate in the Binance Academy. This offers several educational videos about different cryptocurrency-related topics, along with a comprehensive glossary and more.
The Binance Academy is entirely free to sign up for and use.
Tools and Charting
Binance offers several tools to help you track the price of cryptocurrencies. TradingView helps provide an overview of a cryptocurrency's price and offers several features. These include:
Technical indicators

Time charts

Depth charts
Customer Support
Binance has a comprehensive support centre, which has several resources to answer frequently asked questions. However, if you still need help, you can submit a request and get more tailored assistance.
If you'd rather use social media, Binance has several options in this respect. You can contact the company on Twitter, Facebook, and Instagram, to name just three platforms.
How to Buy and Sell Cryptocurrency on Binance
How to Buy Crypto on Binance
Step 2 - Verify your identity
Step 3 - Navigate "Buy now" option
Step 5 - Choose payment method
How to Sell Crypto on Binance
Step 1: Sign in to your Binance account

Step 2: Select Fiat and Spot

Step 3: Click on the Withdraw button

Step 4: Tap on the Fiat option

Step 5: Enter the amount in fiat money you'd like to withdraw before confirming the transaction
Is there an alternative to Binance?
Yes, there are many more ways to trade cryptocurrencies. Check out some of our reviews for the best brokers:
1
Minimum Deposit
$50
Exclusive Promotion
More than 3,000 assets, including currencies, stocks, cryptocurrencies, ETFs, indices and commodities
Buy crypto, or trade cryptocurrencies via CFDs
This ad promotes virtual cryptocurrency investing within the EU (by eToro Europe Ltd. and eToro UK Ltd.) & USA (by eToro USA LLC); which is highly volatile, unregulated in most EU countries, no EU protections & not supervised by the EU regulatory framework. Investments are subject to market risk, including the loss of principal.
2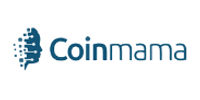 Minimum Deposit
$100
Exclusive Promotion
Crypto assets are highly volatile and largely unregulated. There is no guarantee that any crypto asset will have at any time in the future certain value (if any) or market liquidity. Crypto assets are at risk of losing substantial (or all) value within a short time period.
Final Thoughts
Having reached the end of this guide, you should have a complete understanding of how to use Binance and what it's good for. It's not surprising that this is the world's largest cryptocurrency exchange; it provides a significant range of offerings and tools that make it an excellent choice for all skill levels. Binance also offers a vast range of resources for you to learn everything you need about cryptocurrencies and blockchains.

Khashayar Abbasi
Khashayar discovered Bitcoin back in 2014 and has since spent countless hours researching the different use cases of cryptocurrencies. He has a bachelor's degree in International Relations and has been a writer in the financial services industry for nearly half a decade. In his spare time, Khashayar enjoys photography, cycling, and ice skating.