What Can I Do on Eightcap?
Eightcap was founded in 2009 by Joel Murphy. The platform allows users to purchase various cryptocurrencies through derivative products. Here are some stand out features Eightcap provides to its users:
Eightcap has different account types tailor-made for specific needs.

The platform supports multiple trading interfaces for various trading activities.

The educational section provides in-depth information about trading and other related subjects.

Clients have the option to use the MetaTrader 5 or Metatrader 4 when investing in cryptocurrencies.
Eightcap Overview
| | |
| --- | --- |
| 💼 Provider Type: | Broker |
| 💸 Minimum Deposit: | $100 |
| 💰 Trading Fees: | $0 |
| 💰 Deposit Fees: | $0 |
| 💰 Withdrawal Fees: | $0 |
| 💰 Management Fees: | $0 |
| 🔀 Minimum trade order | $1 |
| ⌛ Withdrawal Timeframe: | 24 - 48 Hours |
| #️⃣ Number of Cryptocurrencies Supported: | 250+ |
| #️⃣ Number of Crypto Pairs Supported: | 15 |
| 💱 Top supported Cryptocurrencies: | BTC, ETH, XRP, LUNA,ADA |
| 📊 Leverage: | Up to 1:20 |
| 📱 Native Mobile App: | Yes |
| 🖥️ Free Demo Account: | Yes |
| 🎧 Customer Support: | Live chat |
| ✅ Verification required: | KYC |
| 📈 CFD Available | Yes |
| 📊 Software: | Website, web app, mobile app |
| ⚽ Social Trading: | Yes |
| ✂️ Copy Trading: | Yes |
| 👮‍♂️ Regulators | Australian Securities & Investment Commission (ASIC) and Financial Conduct Authority (FCA) |
Pros and Cons of Using Eightcap
Pros
Eightcap offers over 250 cryptocurrencies
Their platform supports multiple trading interfaces for crypto
Expert support that is multilingual
Regulated in multiple jurisdictions
Learning section teaches beginners how to trade coins
Cons
Can't withdraw coins because Eightcap offers derivative products
No option to deposit cryptocurrencies to the platform
Educational section lacks the ability to filter content by experience level
Eightcap Cryptocurrencies and Trading Options
What Cryptocurrencies Can You Trade on Eightcap?
Eightcap offers over 250 cryptocurrencies that vary from low market caps to high. Below are the top coins supported by the platform.
Bitcoin (BTC): BTC/EUR, BTC/USD, BTC/ GBP

Ethereum (ETH): ETH/EUR, ETH/USD, ETH/GBP

Ripple (XRP): XRP/EUR, XRP/USD, XRP/GBP

Cardano (ADA): ADA/EUR, ADA/USD, ADA/GBP

Terra (LUNA): LUNA/EUR, LUNA/USD, LUNA/GBP
Different Trading Options Offered by Eightcap
Eightcap offers derivative products for their selection of cryptocurrencies. Currently, they only provide CFDs (Contract For Differences) on all cryptocurrencies, which lets you speculate the coin price. However, this means you won't convey ownership of the coins and rely on the platform to deliver a fair service.
Can I Trade With Leverage on Eightcap?
Eightcap has launched an award-winning leverage section on their trading interface to allow clients to receive the best experience possible. However, the amount you can borrow is limited, and the maximum leverage on all coins is 1:20.
What Are the Spreads?
The spreads on Eightcap vary between the coins you are trading. For Bitcoin, the minimum spread is 12, while other coins range anywhere from 0.0001 to 3.6. Investors can find more information by visiting the official page that showcases all the cryptocurrencies Eightcap provides.
Fees, Limits, and Payment Options on Eightcap
What Are the Deposit and Withdrawal Fees, Limits, and Speeds?
Eightcap lets clients deposit multiple currencies such as USD, EUR, GBP, and more. Moreover, each currency has a unique selection of deposit methods that include banking services and e-Wallets. Moreover, deposits are instant and there are no fees for transferring funds into your account.
Deposit Methods
Credit and Debit Cards: Perhaps the easiest method to deposit is with a bank card since it requires minimal information. Also, Eightcap will save your details, making it easier to deposit next time.

e-Wallets: Eightcap is compatible with multiple online banking services such as Skrill, Neteller, and Poli.

Bank Transfer: This method provides secure transfers to Eightcap. Also, international users from China can use this option through the China Union Pay system.
Withdrawal Methods
The main methods Eightcap clients use to withdraw are bank cards and e-Wallets because of their convenience. Moreover, Eightcap allows its clients to withdraw using the same method they deposited with. This makes the process much easier since clients won't need to re-enter their details. Also, the withdrawal times range between 24h to 48h depending on the banking service.
How Much Are Eightcap's Fees and Commissions?
Eightcap has no deposit or withdrawal fees on all payment options. Also, the broker has a unique fee structure that doesn't apply trading costs. Instead, they take their cut by applying spreads on all cryptocurrencies. The spread amount varies between coins, and clients can find this information on their dedicated cryptocurrency page.
Eightcap Trade Sizes and Limits
Eightcap trade sizes vary between cryptocurrencies. Potential users can find this information beforehand by visiting the official crypto page, where Eightcap discloses all the vital details you'll need.
Eightcap Trading Platform
What Devices Can I Use Eightcap On?
Eigthcap is available on desktop and mobile devices. These platforms allow clients to manage their portfolios, hold, purchase, and sell cryptocurrency. These are the main devices Eightcap is compatible with:
PCs

Tablets

Laptops

Smartphones
Can I Use Eigthcap in Any Country?
Eightcap has licenses to operate in multiple jurisdictions. However, some countries have banned similar brokers, so make sure you comply with all the rules when creating an account. Here are the top nations that use Eightcap:
China

Canada

Germany

Australia
Is Eightcap Available in My Language?
Eightcap is available in several languages on desktop and mobile devices. Here are the top four languages on the platform:
English

Chinese

Spanish

Indonesian
How Easy Is It To Use Eightcap?
Eightcap is a straightforward platform to use, thanks to its friendly user interface. The signup process is swift, and most users are ready to trade within minutes. Also, completing the KYC is convenient as Eightcap accepts various documents for proof of identity.
Moreover, the trading platform is designed perfectly, and all features are easily accessible. For example, the main hub showcases the coins you can potentially invest in, along with graphs that show historical data. In addition, Eightcap offers access to multiple trading applications that are tailor-made for specific trading activities.
Key Features
Eightcap has multiple features that make it stand out from the competition. Below are the top three features.
Cryptocurrency Variety
Eightcap has substantially more cryptocurrencies to purchase compared to other brokers. Their platform offers over 250 coins that range in market cap size. Therefore, you can expect new and promising projects to be listed on the site regularly.
Trading Interfaces
Eightcap has the Meta Trader 5 and Meta Trader 4 interfaces that come with various trading tools. They showcase important data and let clients draw indicators, helping them make better trading decisions.
Learn
The learning section contains multiple blogs that teach users about trading. Also, it provides information about new market developments and promising projects. Unfortunately, there are no filters, so finding articles based on your trading experience is challenging.
Security and Regulation
Is Eightcap Safe?
Eightcap is a secure platform because they use the latest security technologies. Moreover, they have SSL encryption, making it harder to steal your information. Also, users can enhance protection by enabling 2-step authentication.
Am I and My Cryptocurrency Protected?
Eightcap users are responsible for their funds being protected. This involves keeping your passwords safe and hiding your 2-step authentication code. Furthermore, your money can be insured up to a certain amount depending on the jurisdiction you live in.
Is Eightcap Regulated?
Eightcap is regulated in multiple jurisdictions worldwide. The most notable licensors are the Australian Securities & Investment Commission (ASIC) and Financial Conduct Authority (FCA).
Do I Have to Verify My Account With Eightcap?
New accounts must complete a KYC process to lift restrictions. Eightcap accepts passports, ID cards, and driver's licenses for identity verification. For proof of address, clients can upload a bank statement, utility bill, or phone bill.
Extra Information
Educational Resources
Eightcap has a learn section where beginners can learn the fundamentals of trading. This page features tutorials, topics regarding cryptocurrency, and other educational resources.
Tools and Charting
The Meta Trader 5 and Meta Trader 4 feature various charting and trading tools. These features showcase important details that can help execute profitable trades.
Customer Support
The customer support on Eightcap is fantastic because they provide detailed and fast responses. Clients can get quick answers by using the 24/7 live chat with short queue times or using email support for matters that need more attention.
How To Buy and Sell Cryptocurrency on Eightcap
How To Buy Crypto on Eightcap
Buying cryptocurrency on Eightcap is an easy process. Follow the steps below to purchase coins on the platform.
Step 1: First, open the trading interface and select the coin you'd like to purchase.

Step 2: Then, choose the relevant trading pair. For example, if you want to buy Bitcoin and hold US dollars, select the USD/BTC pair.

Step 3: Write the amount you want to purchase and review the order. Once you're happy with the trade, click the "buy" button. After, the order will execute, and you'll see your portfolio update.
How To Sell Crypto on Eightcap
Selling cryptocurrencies follows similar steps to the buying process. Here's a guideline for selling coins with Eightcap.
Step 1: Navigate to the trading interface and select the coin you would like to sell.

Step 2: After, input the amount you want to sell in the relevant section.

Step 3: Double-check the order to ensure all numbers are correct.

Step 4: Finally, click the "sell" button to complete the trade.
How To Open an Account With Eightcap
Step 1: Set Up an Account
Step 2: Insert Your Details
Step 3: Verify Your Email Address
Step 4: Verify Your Identity
Step 5: Select a Payment Method and Start Trading
Is there an alternative to Eightcap?
Yes, there are many more ways to trade cryptocurrencies. Check out some of our reviews for the best brokers:
1
Minimum Deposit
$50
Exclusive Promotion
More than 3,000 assets, including currencies, stocks, cryptocurrencies, ETFs, indices and commodities
Buy crypto, or trade cryptocurrencies via CFDs
This ad promotes virtual cryptocurrency investing within the EU (by eToro Europe Ltd. and eToro UK Ltd.) & USA (by eToro USA LLC); which is highly volatile, unregulated in most EU countries, no EU protections & not supervised by the EU regulatory framework. Investments are subject to market risk, including the loss of principal.
2
Minimum Deposit
$200
Exclusive Promotion
Variety of Crypto CFDs and Crypto Indices
In trading crypto CFDs you do not own or have any rights to the underlying assets
Spread bets and CFDs are complex instruments and come with a high risk of losing money rapidly due to leverage. 75.8% of retail investor accounts lose money when trading spread bets and CFDs with this provider. You should consider whether you understand how spread bets and CFDs work, and whether you can afford to take the high risk of losing your money.
3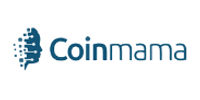 Minimum Deposit
$100
Exclusive Promotion
Crypto assets are highly volatile and largely unregulated. There is no guarantee that any crypto asset will have at any time in the future certain value (if any) or market liquidity. Crypto assets are at risk of losing substantial (or all) value within a short time period.
Final Thoughts
That concludes our review of Eightcap, we've covered the platform's main features and what it has to offer. Eightcap differs from the competition by having an advanced user-friendly design, making it easy to navigate the platform. Moreover, the learning section provides great insights into the market and tutorials on using the trading platform.
Furthermore, the trading interface contains multiple tools that help investors by providing important information. Also, the platform has excellent security, and users can enable 2-step authentication to add an extra layer of protection.

Dominikas Pupkevicius
Dominikas is a content and research writer with over 6 years of experience. He is passionate about blockchain technology and believes cryptocurrency is the future of humanity. Dominikas lives in the countryside with his 3 dogs and enjoys long walks.