What Can I Do on Bitpanda?
This crypto exchange is based in Vienna, Austria. It was founded in 2014 and became a household crypto exchange in Europe. It was formerly known as Coinimal before rebranding to BitPanda in 2016.
Bitpanda has several standout features:
A Visa debit card to spend your cryptocurrency in over 200 countries and 54M+ merchants.

Compliant with the new European Anti Money Laundering directives(AML5)

Possibility to earn through affiliate marketing, referrals, and BEST token.

Offers a variety of trading options, including crypto indices

Trade over 100 cryptos, including Bitcoin and Ethereum

Verified account holders can pay bills with "Bitpanda Pay" to any IBAN in the EU.

A swapping service to exchange cryptocurrency

The Bitpanda Pro platform

Cutting edge API driven infrastructure

Bitpanda plus for large volume traders who benefit from higher limits and discounts
Bitpanda Overview
| | |
| --- | --- |
| 💼 Provider Type: | Exchange |
| 💸 Minimum Deposit: | Varied based on currency |
| 💰 Trading Fees: | 1.49% for buying and 1.29% for selling cryptocurrency |
| 💰 Deposit Fees: | Varied based on cryptocurrency |
| 💰 Withdrawal Fees: | Varied based on cryptocurrency |
| 💰 Management Fees: | $0 |
| 🔀 Minimum trade order | Varied based on cryptocurrency |
| ⌛ Withdrawal Timeframe: | Up to 3 business days |
| #️⃣ Number of Cryptocurrencies Supported: | 100+ |
| #️⃣ Number of Crypto Pairs Supported: | 20+ |
| 💱 Top supported Cryptocurrencies: | BTC, ETH, XRP, ADA, LTC |
| 📊 Leverage: | None |
| 📱 Native Mobile App: | Yes |
| 🖥️ Free Demo Account: | No |
| 🎧 Customer Support: | Contact form, Telegram channel |
| ✅ Verification required: | KYC, AML |
| 📈 CFD Available | Yes |
| 📊 Software: | Website, web app, mobile app |
| ⚽ Social Trading: | No |
| ✂️ Copy Trading: | No |
| 👮‍♂️ Regulators | None |
Pros and Cons of Using Bitpanda
Bitpanda Cryptocurrencies and Trading Options
What cryptocurrencies can you trade on Bitpanda?
The top trading coins on Bitpanda are Bitcoin, Ethereum, and Cardano. Bitcoin leads the way with an average of 290BTC traded within the last 24 hours. The base volume for Ethereum is typically above 700 coins within 24 hours.
Bitpanda supports over 100 coins, including over 20 trading pairs. Some of the top ones have been outlined below:
Bitcoin (BTC) - BTC/EUR, BTC/CHF, BTC/GBP

Ethereum (ETH) - ETH/EUR, ETH/CHF

XRP(XRP) - XRP/EUR, XRP/CHF

Cardano(ADA) - ADA/EUR

Litecoin(LTC) - LTC/EUR
Different Trading Options Offered by Bitpanda
Spot markets and crypto indices are the main trading options on Bitpanda. Spot markets are found on the Bitpanda Pro, while the crypto indices are available on the Bitpanda trading platform. However, the platform lacks advanced trading options like margins, futures, or Contract for differences(CFDs).
Let's briefly look at how these trading instruments work.
Spot trading: Bitpanda and Bitpanda Pro allow users to buy, sell and swap cryptocurrency. Institutional traders get over 20 trading pairs on Bitpanda pro, including BTC/EUR and ETH/EUR.
Crypto indices: Bitpanda offers the option to invest in the whole crypto market. Bitpanda Crypto index 5 (BCI5) enables investors to trade the top 5 cryptocurrencies by market share and liquidity. Traders also have the options of BCI10 and BCI25.
Can I Trade With Leverage on Bitpanda?
There are no leverage trading options on Bitpanda or Bitpanda pro.
What Are the Spreads?
Spreads on Bitpanda are dynamic and are not explicitly stated. The current spread can be seen in the center of the order book.
Fees, Limits, and Payment Options on Bitpanda
What Are the Deposit and Withdrawal Fees, Limits, and Speeds?
Bitpanda allows traders to deposit different currencies, including GBP, USD, CHF, and EUR. Traders have a healthy variety of funding options for each of these currencies.
Maker and taker fees are present on the Bitpanda Pro trading platform. There are also other fees associated with buying and selling crypto on the platform. Expect to pay 1.49% of your transaction amount when purchasing crypto. The charges are included in the buy and sell price on the order confirmation page. Crypto buyers can reduce their fees on the platform by owning the BEST tokens, which guarantee a 20% reduction in costs.
Deposit Methods
There is a wide range of funding options available for traders. Here is the list:
SEPA

Neteller

Mastercard

Visa

Sofort

Giropay/EPS

Bitpanda To Go

Skrill

Cryptocurrency deposits
The deposit method available depends on a specific currency. For instance, you can use all the above options to deposit Euros while only having three options to deposit USD(Skrill, Mastercard, and Visa).
Payment limits on Bitpanda depend on your verification status and the funding option. Here are the maximum daily limits for select deposit methods in Euros:
Credit card - €2,500

Online Payments - €10,000

Bank transfer(SEPA) - €500,000
The minimum deposit depends on the currency but starts as little as €1 (or GBP 1.00/CHF 1.50/USD 1.50/TRY 10. However, bank transfers have a minimum deposit amount of $25.
As for transfer speeds, these largely depend on the deposit method. Online deposit methods such as Giropay, Neteller, Visa, and Mastercard happen instantly. Bank transfers are processed within one business day.
Prospective traders on Bitpanda have to complete Know Your Customer (KYC) verification before trading. Different verifications levels exist and are instituted depending on your trading activities.
Withdrawal Methods
Here is a list of withdrawal options available on Bitpanda:
Skrill

Neteller

Bitpanda payments

SEPA
Withdrawal options depend on the currency in question. For instance, SEPA, Neteller, and Skrill are available for GBP withdrawals, while only Skrill is available for USD withdrawals.
Here are the daily withdrawal limits in USD:
Online payment - $112,675

SEPA - $5,633,737
Withdrawals are only possible for verified users. The speed of the transaction will depend on your preferred payout options. Bank transfer will take considerably longer compared to alternatives like Neteller and Skrill.
Bitpanda has provided minimum withdrawal amounts but based on each crypto. For instance, the minimum number for BTC is 0.00057000 BTC; this is exclusive of the fees.
How Much Are Bitpanda Fees and Commissions?
It's commonplace for crypto platforms to charge various fees and commissions depending on their economic model. Like many other platforms, Bitpanda includes all buy and sell fees in the offer price. Clients should note that these offer prices are dynamic in reaction to real-time crypto price movements. This type of market order is pretty standard in most crypto exchanges.
Like Binance's BNB coin, Bitpanda has a coin known as BEST, which incentivizes trading on the platform. For instance, traders get 20% off fees when users pay in BEST.
Here are the fees to look out for on Bitpanda.
Transaction fees: There is a 1.49% for buying and 1.29% for selling cryptocurrency.

Deposit and withdrawal fees: Bitpanda charges for deposit and withdrawals of currencies on their platform.

Maker/taker fees: Bitpanda Pro charges a maximum of 0.1% maker fees and 0.15 taker fees. The higher the trading volume, based on a 30 day average of an account, the lower the fees.
Sending crypto from one account to another is free of charge. There are no inactivity, convenience, or account maintenance fees.
Bitpanda Trade Sizes and Limits
The minimum amount to buy and sell crypto is EUR 1.00 (or GBP 1.00/CHF 1.50/USD 1.50/TRY 10). The platform goes further to give a breakdown of minimum deposit amounts for each crypto. For instance, the minimum trade for BTC is 0.00050000 BTC.
Limits are available for a 24h trading period and monthly. They are also dependent on the verification level of an account.
Bitpanda Trading Platform
What Devices Can I Use Bitpanda On?
You can use Bitpanda on a desktop and mobile. These applications allow you to manage your portfolio, buy, sell and hold crypto. Here is a list of devices you can access Bitpanda:
Desktop computers

Laptop PCs

Tablets

Mobile phones
To access Bitpanda, you can use a browser on your device. You will be able to explore the full array of features on the platform. The Bitpanda mobile app is a mirror to the web-based application. The mobile app is available on both IOS and Google app stores.
You can use the app to buy, sell, swap deposit withdraw, and set price alerts for crypto assets you're interested in. Apps are backed with adequate servers, robust APIs, and secure offline wallets.
Can I Use Bitpanda in Any Country?
Bitpanda primarily serves EU residents. The exchange is available in 37 countries, including Austria, the UK, Italy, and the UAE.
We recommend that prospective traders check the existing laws in their countries before signing up to Bitpanda. For example, some countries have banned crypto, so it may be impossible to access exchanges like Bitpanda.
Is Bitpanda Available in My Language?
Apart from English, there are other six languages on Bitpanda. Major ones include French, Spanish, Turkish, and German.
How Easy Is It to Use Bitpanda?
Bitpanda provides a simple and easy way to purchase crypto on web and mobile applications. The ease of use is comparable to Coinbase, meaning the user interface is intuitive, ensuring the trading experience is better even for beginners.
To give a better user experience, the trading engine leverages on speed, security, and reliability. Additionally, the exchange has attempted to offer many funding and withdrawal options as well as a mobile app that works like the web version.
Reviews from users concur with the simplicity of the platform. However, there are mixed reviews when it comes to user experience. Many users have reported a delay in deposits, withdrawals, and customer support.
Key Features
Bitpanda packs some exciting features. Let's look at these key attributes.
Bitpanda's native tokens: Pantos and BEST
The Bitpanda ecosystem has two native tokens used to achieve various goals. Pantos (PAN) traded on the Bitpanda exchange are used to promote interoperability between blockchains.
On the other hand, BEST aims to be a highly usable token, attractive as a form of investment and incentivising users who use Bitpanda.
Crypto indices
There are three categories of crypto indexes available on Bitpanda. Investors can invest in the crypto market with a single click using this instrument. The three different categories provide a diverse portfolio featuring top five, 10, and 25 cryptos based on liquidity and market share. For instance, the BCI5 basket contains crypto like Bitcoin, Ethereum, Binance coin, Solana, and Cardano.
This trading instrument is fully regulated and audited to ensure transparency.
Bitpanda Swap
The swap feature allows users to swap cryptocurrencies for others instantly and free of charge. Swap transactions have no trade limits.
Security and Regulation
Is Bitpanda Safe?
Bitpanda provides a moderate suite of features to protect personal data and assets stored on its platform. For instance, users have to activate 2-factor authentication for their accounts.
Bitpanda also offers cold storage, meaning crypto assets are stored offline. Other features put in place to prevent unauthorised access to your account include:
Implementation of session management

User verification through reCAPTCHA methods

Email confirmations

Spot checks
The exchange also implements SSL and DDOS protection to prevent external intrusion.
Am I and My Cryptocurrency Protected?
Crypto assets are stored offline, which makes it difficult for hackers to access. Users also have to activate 2FA and use a strong password to secure their accounts. There is a colored bar showing the strength of your credentials during account registration.
The platform recommends that its users practice safe cyber practices. They point to the fact that users need to use updated browsers, use encrypted password managers, and avoid single points of failure.
Is Bitpanda Regulated?
Bitpanda is not regulated. However, the Austrian regulatory authority regulates Bitpanda payments, a subsidiary of Bitpanda. Bitpanda Pro is regulated in the EU.
Do I Have to Verify My Account With Bitpanda?
Yes, everyone who signups on the platform must complete KYC verification in line with AML5D laws in the EU.
Passports from all countries are accepted as verification documents. ID cards are not universally accepted bar for several countries like Austria and Bulgaria. Driving licenses and residence permits are not acceptable.
Extra Information
Educational Resources
Bitpanda offers an e-learning platform that is regularly updated and free to use. The platform is subdivided according to skill and experience level. This ranges from beginner to intermediate skill levels. Apart from cryptocurrencies, the resource center covers various investment topics.
Tools and Charting
Bitpanda Pro offers charting tools and a diverse range of tools to assist traders in analyzing and making the correct choices.
Customer Support
In case you require assistance, you can reach customer support by submitting your request on the contact form available on the platform. This will trigger an email alert, and you should expect a response within 72 hours. Another option is the Telegram channel, where admins can assist you with issues.
Reputation for their customer support has, however, not been that great. Clients complain of slow response and unsatisfactory answers to their queries.
How to Buy and Sell Cryptocurrency on Bitpanda - For exchanges
How to Buy Crypto on Bitpanda
Here are the step-by-step guidelines for buying crypto on Bitpanda.
Step 1 - Visit Bitpanda's official site & Sign up
Go on the official Bitpanda website and sign up for an account.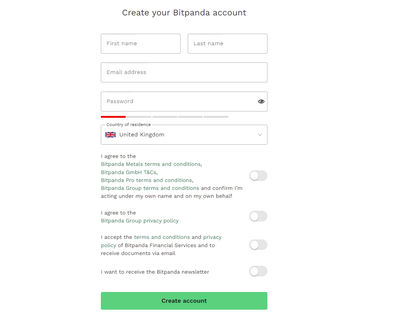 Step 2 - Verify your identity
Enter your details and provide ID for KYC/AML for verification purposes.
Fund your account to purchase your chosen cryptocurrency.
Step 4 - Select a crypto pair
Select the crypto you want to buy on the buy/sell panel. Enter the amount.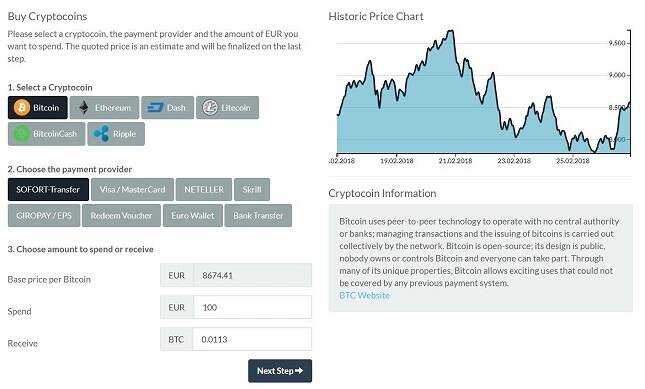 Finalise the purchase and transfer your crypto to a safe storage place.
How to Sell Crypto on Bitpanda
Here is how you sell crypto using either your desktop or mobile application:
Step 1: After logging into your Bitpanda account, click trade.
Step 2: Click sell.
Step 3: Select the cryptocurrency you want to sell.
Step 4: Choose the wallets where your funds will be transferred.
Step 5: Enter the number of crypto assets you want to sell.
Step 6: Check the transaction details and click on "sell now".
Step 7: Confirm if funds are credited to the fiat wallet you selected.
Is there an alternative to crypto brokers?
Yes, there are many more ways to trade cryptocurrencies such as using cryptocurrency robots. Check out some of our reviews for the best trading robots:
Is there an alternative to BitPanda?
1
Minimum Deposit
$50
Exclusive Promotion
More than 3,000 assets, including currencies, stocks, cryptocurrencies, ETFs, indices and commodities
Buy crypto, or trade cryptocurrencies via CFDs
This ad promotes virtual cryptocurrency investing within the EU (by eToro Europe Ltd. and eToro UK Ltd.) & USA (by eToro USA LLC); which is highly volatile, unregulated in most EU countries, no EU protections & not supervised by the EU regulatory framework. Investments are subject to market risk, including the loss of principal.
2
Minimum Deposit
$200
Exclusive Promotion
Variety of Crypto CFDs and Crypto Indices
In trading crypto CFDs you do not own or have any rights to the underlying assets
Spread bets and CFDs are complex instruments and come with a high risk of losing money rapidly due to leverage. 75.8% of retail investor accounts lose money when trading spread bets and CFDs with this provider. You should consider whether you understand how spread bets and CFDs work, and whether you can afford to take the high risk of losing your money.
3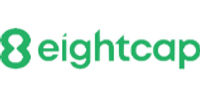 Minimum Deposit
$100
Exclusive Promotion
Trade Cryptocurrency Derivatives on MT4 and MT5
Expert customer service support
Final Thoughts
Bitpanda is a top crypto exchange in Europe, offering a select number of cryptocurrencies and crypto indices. Bitpanda Pro is an offshoot exchange that caters to professional and institutional traders. This platform offers over 20 trading pairs, with most pairs involving the Euro.
The native tokens associated with the Bitpanda ecosystem aim to incentivize the use of the exchange. For instance, BEST token holders can get a 20% fee reduction. Fees on Bitpanda can be rated as moderate. The crypto selection on the platform is also healthy, with about 100 cryptocurrencies available for purchase.
Bitpanda users enjoy several advantages, including high liquidity and a wide variety of funding options. On the downside, the fact that US residents cannot use the exchange and the complaints from clients as a result of unsatisfactory customer support ruin the stellar review of this exchange.
Related Brokers
Author Bio

Khashayar Abbasi
Khashayar discovered Bitcoin back in 2014 and has since spent countless hours researching the different use cases of cryptocurrencies. He has a bachelor's degree in International Relations and has been a writer in the financial services industry for nearly half a decade. In his spare time, Khashayar enjoys photography, cycling, and ice skating.