Gemini takes advantage of DeFi with the benefits of card networks to deliver a traditional banking card experience. The Winklevoss twins launched the platform in 2014 and have acquired a considerable following, resulting in 13.6 million active users.
The service works like a traditional exchange where you place limit, market, and stop-loss orders. Also, you'll have access to debit cards that operate worldwide.
Different features of Gemini include:
● Supports payments worldwide
● Easy-to-use interface
● High level of security powered by AICPA
● Gemini provides multiple cryptocurrencies to purchase
● Cashback on debit card purchases
Gemini Overview
| | |
| --- | --- |
| 💼 Provider Type: | Exchange & Wallet |
| 💸 Minimum Deposit: | $0 |
| 💰 Trading Fees: | Varied |
| 💰 Deposit Fees: | $0 |
| 💰 Withdrawal Fees: | Varied depending on cryptocurrency |
| 💰 Management Fees: | $0 |
| 🔀 Minimum trade order | 0.00001 BTC |
| ⌛ Withdrawal Timeframe: | 2 - 3 Hours |
| #️⃣ Number of Cryptocurrencies Supported: | 63 |
| #️⃣ Number of Crypto Pairs Supported: | 25 |
| 💱 Top supported Cryptocurrencies: | BTC, ETH, ADA, SOL |
| 📊 Leverage: | None |
| 📱 Native Mobile App: | Yes |
| 🖥️ Free Demo Account: | No |
| 🎧 Customer Support: | Live chat, Email, FAQ Section |
| ✅ Verification required: | KYC |
| 📈 CFD Available | No |
| 📊 Software: | Website, web app, mobile app |
| ⚽ Social Trading: | No |
| ✂️ Copy Trading: | No |
| 👮‍♂️ Regulators | New York State Department of Financial Services |
Pros and Cons of Using Gemini
Gemini Cryptocurrencies and Trading Options
Gemini uses 2 exchange platforms – Gemini Exchange and Active Trader. Let's take a look at what trading pairs Gemini offers.
What Cryptocurrencies Can You Trade on Gemini?
Currently, there are more than 50 cryptos on Gemini. Some of the top coins you can trade are:
Solana
Here are the supported trading pairs on Gemini:
Bitcoin – BTC/USDT, BTC/GUSD, BTC/ETH, BTC/ADA, BTC/XRP.

Ripple – XRP/BTC, XRP/GUSD, XRP/USDT, XRP/ETH, XRP/ADA.

Terra – LUNA/GUSD, LUNA/USDT, LUNA/BTC, LUNA/ETH, LUNA/XRP.

Dogecoin – DOGE/GUSD, DOGE/USDT, DOGE/BTC, DOGE/ETH, DOGE/ADA.

Ethereum – ETH/GUSD, ETH/USDT, ETH/BTC, ETH/ADA, ETH/XRP.
Different Trading Options Offered by Gemini
Gemini Exchange does not offer leverage or future trading. Instead, they provide spot markets when exchanging cryptocurrency, meaning the trade will execute instantly. However, this can lead to unfavourable terms since the fees and market price are usually increased to receive coins faster.
Moreover, the Active Trader has all the trading options for advanced users. The interface supports spot, stop-loss, leverage, and limit orders.
Can I Trade With Leverage on Gemini?
Gemini cannot offer leverage trading on assets due to regulatory oversights. As a result, users will have to go elsewhere to leverage trade.
What Are the Spreads?
Spreads do not apply to what the Gemini platform has to offer.
Fees, Limits, and Payment Options on Gemini
What Are the Deposit and Withdrawal Fees, Limits, and Speeds?
Fees and transfer speeds are the most important factors to consider when choosing a crypto exchange. Gemini is transparent with how they make money with fees and has a dedicated page for different costs. Trades under $200 have a 1.4% fee, and exchanges over $200 have a 3.49% fee when using a debit or credit card.
Buying cryptocurrency with bank cards is a fast process, and you'll see the balance in your account instantly. Let's take a look at the deposit and withdrawal methods below.
Deposit Methods
Gemini offers a variety of options for users to deposit funds into their accounts. Here are the main choices:
Bank Account or Card: You can use your centralized bank account to fund your Gemini account, then you can exchange the fiat currency for crypto.

Exchanges: If you have coins on an exchange, you can transfer them into your account. All cryptocurrencies have a unique wallet address that allows you to deposit directly from exchanges or wallets.

Crypto Wallets: Users can transfer cryptocurrency from wallets like MetaMask and Exodus by inputting the correct coin addresses. However, make sure that Gemini has integrated the coin on their platform for the deposit option to become available.
There are no minimum transfers and fees for depositing on Gemini. However, the deposit amount must be higher than the fees in order to execute the transfer.
Withdrawal Methods
Gemini does not offer a button for withdrawal methods. However, you can use the send button to transfer cryptocurrency to exchanges or other wallets. Also, the withdrawal options are only compatible with certain blockchains. Therefore, you must use the correct wallet because otherwise, your funds will be lost forever.
● Cryptocurrency Wallets: MetaMask and Algorand Wallet are excellent options for transferring funds out of Gemini. However, each coin is compatible with a specific blockchain. Therefore, make sure that you use the correct blockchain that is compatible with your crypto wallet.
● Exchanges: Users can transfer their coins to exchanges by inputting their unique wallet address. This bypasses using a 3rd party wallet and lets you convert coins much faster.
The withdrawal processing times are not uniform because they depend on the blockchain and coin. Also, fees are paid with cryptocurrency, and the amount varies depending on the type of coin you choose to withdraw.
How Much Are Gemini's Fees and Commissions?
Gemini has a straightforward system for applying fees. Trades under $200 have a fixed fee of between $0.99 – $2.99 and a 1.49% fee for trades over $200. Also, the API fees vary from 0.15% to 0.2%, depending on the 30-day trading volume.
Gemini Trade Sizes and Limits
Gemini has no limits on trade sizes, as long as the user has enough funds in the account to complete the order. However, the minimum exchange amount is $10.
Gemini Trading Platform
On What Devices Can I Use Gemini?
There are two options on which to use the Gemini:
● Smartphone App: The mobile app can be downloaded from Android and iOS stores for free. It enables users to access their Gemini wallet and send or receive money from any location. Also, users can trade coins and read the latest news regarding cryptocurrency.
● Desktop: Users can access the platform via their PC or Laptop by using a browser. The website is easy-to-use and welcoming to new investors.
Can I Use Gemini in Any Country?
Gemini is available worldwide on smartphones and desktops. However, learn your county's laws on cryptocurrencies to ensure it is legal to create an account. The main countries that use Gemini are:
United States

Canada

The United Kingdom

South Korea
However, banking methods may be impacted as not all countries' banks will support the integration. However, users can transfer coins from their crypto wallets to the platform regardless of location.
Is Gemini Available in My Language?
Currently, Gemini supports several languages with more in development. The most popular languages are:
English

Portuguese

Chinese

Korean
How Easy Is It to Use Gemini?
Gemini is trying to create a service that will get mass adoption, with 13.6 million users thus far. With this in mind, the platform must be straightforward for customers to have a great experience. The sign-up process is fast, and buying crypto takes a few seconds.
The platform has an intuitive design, with all features visible from the dashboard. Furthermore, Gemini is compatible with multiple deposit and withdrawal options, providing more convenience. Also, both beginners and crypto experts have access to multiple trading platforms with the necessary tools.
Moreover, users can check crypto prices from the dashboard without using another service. Finally, the resources section has hundreds of blogs that help new investors learn about upcoming projects and trading tips.
Key Features
The platform provides multiple key features that are expected from an exchange and wallet service. Here are the top picks:
Gemini Credit Card
The Gemini credit card allows members to receive cashback on travel expenses, dining, groceries, and more. The card works as an ordinary Mastercard but lets you purchase with cryptocurrency instead of fiat. This is done by using stable coins with the equivalent price of USD. There is no cost to order the card and no annual fees for the service.
Gemini Earn
The investment section of Gemini lets users grow their wealth by staking their coins. The platform provides multiple cryptos like BTC, FIL, and LINK. Therefore, if you already hold these coins, you can stake them to maximize yearly returns. Interest compounding with Gemini can earn up to 8.05% APY. Also, clients have the option to stake stable coins to reduce risk.
Gemini Pay
The smartphone application lets users make purchases in more than 30,000 retail locations across the United States. This is done by using the native Gemini currency (GUSD), backed by the US Dollar 1:1. Also, there are no fees for downloading and using the service.
Security and Regulation
Is Gemini Safe?
Gemini has invested in a leading security program focused on transparency and protecting users' data. Customers can enhance security by enabling 2-step authentication.
Am I and My Cryptocurrency Protected?
Gemini has multiple layers of security to protect your funds. The platform is ISO certified and works closely with AICPA. Furthermore, Gemini has SSL encryption to prevent your data from being leaked.
Is Gemini Regulated?
Gemini has been regulated by the New York State Department of Financial Services since 2014.
Do I have to verify my account with Gemini?
Users are required to verify their identity by uploading a picture of a passport, ID card, or drivers license. This is to comply with the laws regarding KYC.
Extra Information
Educational Resources
The resource section provides priceless information about cryptocurrency and how it works. There are multiple blogs that users can read to learn about the space and help make better trading decisions. Also, Gemini provides videos that go over multiple subjects in detail.
Tools and Charting
The Gemini exchange and Active Trader do not have charting or trading tools.
Customer Support
Gemini offers a variety of methods to receive support. The most popular is live chat and email support. If an agent is not present to respond, the chatbot can deliver a great deal of information relevant to your subject. Email support is generally fast, but it can take 1-5 days to respond with more delicate cases.
Moreover, users can check the FAQ section to find answers to general questions. Also, the search bar at the top makes it easy to find articles and get solutions faster.
How to Buy and Sell Cryptocurrency on Gemini
How to Buy Crypto on Gemini
Step 1: Create an Account
Step 2: Select a Currency Pair
Step 3: Specify the Amount You'd Like to Purchase
How to Sell Crypto on Gemini
Step 1: Open Gemini Exchange or Active Trader

Step 2: Choose the coin you'd like to sell. For example, if you want to sell ETH choose a crypto pair like ETH/GUSD.

Step 3: Next, enter the number of coins you want to exchange.

Step 4: Review the order and click "Confirm". You should now see the sold funds enter your Gemini wallet.
How to Open an Account With Gemini
Creating an account with Gemini is a straightforward process that will take less than a minute to complete.
Step 2: Complete Email Verification
Step 3: Verify Your Identity
Is there an alternative to crypto brokers?
Yes, there are many more ways to trade cryptocurrencies such as using cryptocurrency robots. Check out some of our reviews for the best trading robots:
Is there an alternative to Gemini?
1
Minimum Deposit
$50
Exclusive Promotion
More than 3,000 assets, including currencies, stocks, cryptocurrencies, ETFs, indices and commodities
Buy crypto, or trade cryptocurrencies via CFDs
This ad promotes virtual cryptocurrency investing within the EU (by eToro Europe Ltd. and eToro UK Ltd.) & USA (by eToro USA LLC); which is highly volatile, unregulated in most EU countries, no EU protections & not supervised by the EU regulatory framework. Investments are subject to market risk, including the loss of principal.
2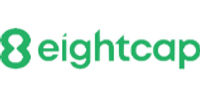 Minimum Deposit
$100
Exclusive Promotion
Trade Cryptocurrency Derivatives on MT4 and MT5
Expert customer service support
3
Minimum Deposit
$50
Exclusive Promotion
Trade and invest in over 25 cryptocurrencies
Extremely simple user interface
Over 68 million customers
Final Thoughts
Gemini is an exchange and banking platform that offers fast crypto purchases and transfers. The service allows users to acquire a debit card and use the power of cryptocurrency to make daily purchases. Also, the card offers up to 3% crypto rewards when making purchases.
Moreover, the investments section is simple, making it accessible for those with less experience trading. Users who hold crypto long-term can stake coins to increase their portfolio size and maximize profits.
The trading platform features an impressive design that makes it straightforward to purchase cryptocurrency. Gemini is ideal for beginners and advanced users because it has two trading platforms tailor-made for different skill levels. However, as always, it is important to do your own extensive research before using any exchange, as virtual currencies are volatile and regulations vary.
Find out More About Brokers
Author Bio

Keith Hodges
Keith is a finance SEO specialist, having worked previously as a journalist in the industry. He is currently the Head of SEO at BanklessTimes and is based in London. Keith has written and worked extensively in the personal finance and investment industries, with particular focus on international and digital currencies.