KuCoin as a cryptocurrency platform essentially allows anyone to trade over 300 cryptocurrencies, which means that investors aren't restricted to the most popular tokens but can invest in lesser-known altcoins as well.
There are a number of cryptocurrency pairs and as a result, investors have the option to buy and sell futures with leverage of 100x at the most. This means that users can, for example, trade up to USD 10,000 worth of contracts, while having just USD 100 in their accounts. There are two versions of KuCoin, specifically the lite version and the pro version.
Many currencies can be bought directly through FIAT currencies, such as USD, EUR, CNY, GBP, CAD, AUD as well as others. You can also buy with FIT using its P2P FIAT trade feature or make deposits using credit cards or debit cards through Simplex.
There is also excellent customer support, access to futures and margin trading, KuCoin Earn availability which enables you to lend or stake tokens and earn more tokens as a result of those efforts, and non-custodial trading.
KuCoin Overview
| | |
| --- | --- |
| 💼 Provider Type: | Exchange |
| 💸 Minimum Deposit: | $5 |
| 💰 Trading Fees: | Varied |
| 💰 Deposit Fees: | Varied depending on payment method |
| 💰 Withdrawal Fees: | Varied depending on payment method |
| 💰 Management Fees: | $0 |
| 🔀 Minimum trade order | $5 |
| ⌛ Withdrawal Timeframe: | 30 minutes |
| #️⃣ Number of Cryptocurrencies Supported: | 300+ |
| #️⃣ Number of Crypto Pairs Supported: | 300+ |
| 💱 Top supported Cryptocurrencies: | BTC, ETH, LTC, XRP, DOT, BCH, ATOM |
| 📊 Leverage: | 100x |
| 📱 Native Mobile App: | Yes |
| 🖥️ Free Demo Account: | Yes |
| 🎧 Customer Support: | Live chat, FAQs, Social Media |
| ✅ Verification required: | KYC |
| 📈 CFD Available | No |
| 📊 Software: | Website, web app, mobile app |
| ⚽ Social Trading: | No |
| ✂️ Copy Trading: | No |
| 👮‍♂️ Regulators | Financial Conduct Authority (FCA), Cyprus Securities & Exchange Commission (CySEC) |
Pros and Cons of Using KuCoin
KuCoin Cryptocurrencies and Trading Options
What Cryptocurrencies Can You Trade on KuCoin?
There is a wide range of cryptocurrencies that you can trade on KuCoin, a list that is ever-growing and features a variety of altcoins.
That said, some of the tokens here are:
When we look at the trading pairs, some of them are:
BTC/USDT

ETH/USDT

ETH/BTC

LETC/USDT

ATOM/USDT

XRP/BTC
There are over 300 cryptocurrencies and many more trading pairs available on the KuCoin platform.
Different Trading Options Offered by KuCoin
There are different kinds of trading options offered by KuCoin, including:
Cryptocurrencies

Cryptocurrency Pairs

Futures Trading

Spot and Margin Trading
Some of the most popular cryptocurrencies that you can find on KuCoin include:
Bitcoin (BTC)

Ethereum (ETH)

Litecoin (LTC)

Ripple (XRP)

Polkadot (DOT)
Can I Trade With Leverage on KuCoin?
KuCoin does indeed give you the ability to trade up to maximum leverage of 10x for most cryptocurrencies. In regard to the futures contracts, they are specifically tailored for experienced traders and offer leverage up to a maximum of 100x in specific cases.
For individual cryptocurrencies, the maximum leverage is 1:10 with a 10% margin, while for Bitcoin futures, the maximum leverage is 1:100 with a 1% margin.
What Are the Spreads?
KuCoin specifically charges a fixed fee of 0.10% for trading volumes under 50 BTC on a monthly basis. However, there are lower fees that are available if you trade more than that specific amount on a monthly basis and you can potentially pay 0.005% to 0.02% for larger trading volumes.
Fees, Limits, and Payment Options on KuCoin
What Are the Deposit and Withdrawal Fees, Limits, and Speeds?
KuCoin is unique in the sense that it does not charge a direct fee for deposits or withdrawals in cryptocurrency. However, it does limit the minimum withdrawal amount based on the cryptocurrency you end up using.
Deposit Methods
There are four main deposit methods:
Cryptocurrency deposits: No fees.

Credit card or debit card deposits through Simplex: There is a 3.5% fee for making a deposit via this method or a $10 minimum.

Bank transfer deposits: No fees.

PayPal deposits: No fees.
Withdrawal Methods
There are three main withdrawal methods:
Cryptocurrency withdrawals: No fees.

Credit card or debit card withdrawals: 3.5% fee or $10 minimum.

Bank transfer withdrawals: No fees.
How Much Are KuCoin's Fees and Commissions?
There are many cryptocurrency exchanges available out there that will apply fees for trading activities, the platform can apply additional fees on top of the default fees. They are common in this industry, and KuCoin is not the only exchange that does this.
When we take a look at the fee structure on KuCoin, here is what you need to know.
KuCoin charges a maker and taker fee every time an order gets executed.

The maker and taker fees are by default 0.1%. If you pay the trading fees through the KCS native cryptocurrency token on the KuCoin exchange, they are reduced to 0.08% each.
KuCoin Trade Sizes and Limits
The minimum trading size and volume for some cryptocurrencies can be high, and the exact limits on each cryptocurrency token are only available on the platform the moment you attempt to purchase them, therefore you will have to determine it on a per-token basis. That said, the minimum trade for most cryptocurrencies is 0.0001 BTC, and the same can be said for crypto futures.
KuCoin Trading Platform
The KuCoin exchange was developed to be accessible on almost every platform out there. This is the case so that as many people as possible can gain access to the exchange. The website client can adapt to various screen sizes, orientations, and resolutions, and this is the case even on mobile apps without the native application. That said, there are native applications developed for mobile.
There are numerous ways to access and use KuCoin, and these are:
Devices with the Windows Operating System – If you have a device that runs the Windows operating system, which will typically be a desktop machine or a laptop, then you can access KuCoin directly by using a web browser that you enjoy using on a regular basis. The website will adapt to your screen, and this will make the overall use of the exchange easy.

Devices with the macOS Operating System – If you are a fan of Apple devices, then chances are good that you have a MacBook or a Mac computer. These devices run the macOS operating system and will also allow you to access the KuCoin exchange from just about any device.

Devices with the Android Operating System – When we look at the Android side of things, KuCoin has an official application specifically developed for this operating system which you can find in the Google PlayStore. That said, you do require a device that has Android 5.0 or higher in order to install the app, so keep that in mind.

Devices with the iOS Operating System – There is also an official iOS application developed that you can easily install from the AppStore. This version of the application does require you to have a device that has iOS 10.0 or higher, so keep that in mind prior to downloading it.
Note that you can visit the exchange and use many of its features directly from your mobile browser without having to download a separate application, however, the overall experience is much smoother when using the dedicated app.
Can I Use KuCoin in Any Country?
KuCoin is available in over 190 countries and territories across the globe. To view a full list of the supported countries, you will have to check the official website.
Some of the supported countries include:
Canada

United Kingdom

Australia

Singapore

Japan
Is KuCoin Available in My Language?
KuCoin is available in 19 languages, some of which include:
English

Russian

Portuguese

Deutsch

French
There are many more languages available, so just about anyone should be able to easily understand all of the menus and developments on the KuCoin exchange.
How Easy Is It to Use KuCoin?
The ease of use depends on which version of the platform you use. It is split across two versions, including KuCoin Lite and KuCoin Pro. Specifically, the KuCoin Lite version is extremely streamlined and specifically tailored towards beginners. It offers a user-friendly interface that's intuitive to use. However, there is a Pro version that's more complex and specifically made to fill the needs of advanced traders. It is notable that the KuCoin exchange has taken extra steps towards streamlining the experience for newcomers while also maintaining the advanced features for pro traders who require them.
Key Features
KuCoin offers a multitude of features that are intended to meet the demands of many dedicated cryptocurrency traders.
KuCoin Pro Trading Platform
If you are not a beginner and want to experience all of the advanced features offered by KuCoin, their pro trading platform was specifically developed for this and it provides multiple indicators, chart types, and trade setup tools.
KuCoin Earn
KuCoin Earn allows you to stake your coins through Pool-X, which is a KuCoin backed company. You can also loan out your crypto and get paid interest on it. By staking coins, you help validate the network and keep it secure, and you earn rewards if you agree to lock these coins for a pre-specified time period.
Wide Range of Coins
With a variety of over 300 cryptocurrencies, you are not just limited to investing in the most popular cryptocurrencies with the highest market capitalization, you can focus your attention on lesser-known altcoins instead.
Security and Regulation
Is KuCoin Safe?
KuCoin has implemented a number of security measures with the goal of ensuring that users' funds are kept as secure as possible. You are given the option to enable two-factor authentication and can enable separate trading passwords. All client data is protected by a high level of encryption.
Am I and My Cryptocurrency Protected?
KuCoin is not a cryptocurrency exchange that provides you with insurance, and as such, cannot really guarantee the safety of your funds against any potential malicious attacks. The platform only offers a hot wallet to its user-base and does not keep any tokens in cold storage devices.
Is KuCoin Regulated?
KuCoin as an exchange is not licensed and is not regulated in the United States. However, the platform is licensed by other regulatory bodies, including:
The Financial Conduct Authority (FCA).

Cyprus Securities & Exchange Commission (CySEC).
Do I Have to Verify My Account With KuCoin?
Verification is optional only if you are a trader that trades with low volume. This means that, up to a specific limit, you are given the opportunity to trade anonymously. That said, in 2018, KuCoin did implement the Know-Your-Customer (KYC) verification process in order to combat criminals that launder money. However, this is not mandatory unless you reach a specific trading volume. That said, if your account is not verified, you can only withdraw up to 2 BTC in a 24-hour period.
Extra Information
Educational Resources
You can only find a handful of guides and articles that explain the basics, but you also have a Frequently Asked Questions page where you can get information that is a bit more technical. That said, there are no additional or strong learning resources that are available for you on the KuCoin exchange.
Tools and Charting
If you are interested in the more advanced or pro features offered by this exchange, you do get access to charting capabilities, such as trend lines, drawing, and a solid ordering process. You can, at any point in time, view your order history and engage in backtesting. There is also a REST API as well as a Websocket feed, which is solid for developers that want to create custom trading bots, for example.
Customer Support
From a support point of view, KuCoin promises 24/7 live chat support across all of its clients. That said, there is also a Frequently Asked Questions (FAQs) page that can solve a lot of the most common issues that have occurred for a majority of users and it may answer your questions. There are also social media channels through which the support team can be contacted.
How to Buy and Sell Cryptocurrency on KuCoin
How to Buy Crypto on KuCoin
Step 1: Visit Official KuCoin's Site & Sign Up
Step 3: Select a Trading Pair
How to Sell Crypto on KuCoin
Step 1: Log in to your KuCoin account.

Step 2: Go over to the 'Open Orders' section at the bottom of the page or app.

Step 3: Select the cryptocurrency or cryptocurrency pair that you are interested in selling.

Step 4: Enter the price as well as the amount you would like to sell, then select the type of order you would like to place. This order can be a market order, a limit order, or a stop-limit order.

Step 5: Click on the 'Sell' button to fully complete the transaction in question.
Is there an alternative to crypto brokers?
Yes, there are many more ways to trade cryptocurrencies such as using cryptocurrency robots. Check out some of our reviews for the best trading robots:
Is there an alternative to KuCoin?
1
Minimum Deposit
$200
Exclusive Promotion
Variety of Crypto CFDs and Crypto Indices
In trading crypto CFDs you do not own or have any rights to the underlying assets
Spread bets and CFDs are complex instruments and come with a high risk of losing money rapidly due to leverage. 75.8% of retail investor accounts lose money when trading spread bets and CFDs with this provider. You should consider whether you understand how spread bets and CFDs work, and whether you can afford to take the high risk of losing your money.
2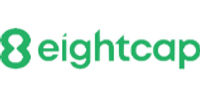 Minimum Deposit
$100
Exclusive Promotion
Trade Cryptocurrency Derivatives on MT4 and MT5
Expert customer service support
3
Minimum Deposit
$50
Exclusive Promotion
Trade and invest in over 25 cryptocurrencies
Extremely simple user interface
Over 68 million customers
Final Thoughts
KuCoin allows both newcomer investors as well as experienced veterans to engage in the process of buying, selling, staking, and lending literally hundreds of cryptocurrency tokens using just about any mobile device. Additionally, there are specific applications developed for both the iOS as well as Android operating systems. The main point of KuCoin's appeal is its Lite and Pro trading platforms that cater to different types of investors. One provides a simple user interface and easy order processes, while the other provides excellent data feeds and charting tools. The platform gives traders access up to 100x leverage as well.
That said, while you have the option to complete the Know-Your-Customer (KYC) procedure, it is not mandatory, although the experience will be very limited without it.
However KuCoin is not insured and only stores funds in hot wallets. Nonetheless, it is extremely simple to use and has some of the lowest fees as compared to other exchanges. Note that it is important to do your own extensive research before using any exchange, as virtual currencies are volatile and regulations vary.
Find out More About Brokers
Author Bio

Amala Pillai
Amala is custom content and news editor based in London. She is a former financial journalist based in Singapore with 7 years of experience covering a range of business and financial topics. Now she focuses on crypto and macro-economics. She has also covered feature profiles, tech, business politics and ESG— she was the Environment Editor for the Solutions Newspaper, 2016 and worked in an editorial capacity at both News corp (Dow Jones) and JBN. She also has experience as a content creator, strategist and brand editor for various financial institutions and banks.