Due to the fact that it has been on the market for decades, Interactive Brokers provides investors with the largest offerings in terms of financial services and has millions of customers on a global scale. Through the usage of the Interactive Brokers brokerage, you can invest in ETFs, forex, mutual funds, options, CFDs, futures, bonds, commodities, and indices, which makes it one of the most varied brokerages for all kinds of asset classes.
Interactive Brokers Overview
| | |
| --- | --- |
| 💼 Provider Type: | Broker |
| 💸 Minimum Deposit: | $0 |
| 💰 Trading Fees: | Varied |
| 💰 Deposit Fees: | Varied |
| 💰 Withdrawal Fees: | Varied |
| 💰 Management Fees: | Varied |
| 🔀 Minimum trade order | $3 |
| ⌛ Withdrawal Timeframe: | 2 - 4 business days |
| #️⃣ Number of Cryptocurrencies Supported: | 4 |
| #️⃣ Number of Crypto Pairs Supported: | 4 |
| 💱 Top supported Cryptocurrencies: | BTC, ETH, LTC, BTCH |
| 📊 Leverage: | Up to 30:1 |
| 📱 Native Mobile App: | Yes |
| 🖥️ Free Demo Account: | Yes |
| 🎧 Customer Support: | Phone, Email, Live chat |
| ✅ Verification required: | KYC |
| 📈 CFD Available | Yes |
| 📊 Software: | Website, web app, mobile app |
| ⚽ Social Trading: | No |
| ✂️ Copy Trading: | No |
| 👮‍♂️ Regulators | Securities and Exchange Commission (SEC), Financial Conduct Authority (FCA) |
Pros and Cons of Using Interactive Brokers
Pros
An impressive platform consisting of many features
A large number of investments
Highly reliable level of trade execution
Huge library of educational materials and research
Several account types available
Cons
A limited selection of cryptocurrencies are offered
The platform can be a bit complicated to use and is not beginner-friendly
Traders who aren't really active will pay more for the IBKR Pro service
Interactive Brokers Cryptocurrencies and Trading Options
What Cryptocurrencies Can You Trade on Interactive Brokers?
Interactive Brokers started introducing cryptocurrency trading in 2021, which essentially gave their users access to the following cryptocurrencies:
In terms of trading pairs, the platform offers:
BTC/USD

BITCOINXB (SFB)

COINETH (SFB)

COINETHE (SFB)
While this selection of cryptocurrency tokens is limited, it could potentially grow over time.
Different Trading Options Offered by Interactive Brokers
There are many other types of trading options offered by Interactive Brokers including:
U.S. Stocks

International Stocks

ETFs: Exchange Traded Funds, which are a type of investment fund and exchange-traded product

Forex: The foreign exchange market which determines foreign exchange rates for every currency

Bonds: A way through which you can make a profit from fluctuations in the value of corporate or government funds

Options: Contracts that give the bearer the right to buy or sell an amount of an underlying asset at a predetermined price

Futures: Contracts that allow traders to buy or sell an asset at a later date at an agreed-upon price

CFDs: Construct for Difference is an agreement between the investor and the CFD broker to exchange the difference in the value of a financial product between the time the contract opens and closes

Crypto: Traders are allowed to trade four different cryptocurrencies at Interactive Brokers

Warrants: The right to buy shares at a certain price in the future, where the warrant is the right to sell back shares at a specific price in the future

Indices: Traders can attempt to make a profit from the price movements of indices

Commodities: Options such as metal, livestock, energy, meat, and agriculture
Can I Trade with Leverage on Interactive Brokers?
Users of the Interactive Brokers platform can indeed trade with leverage. The maximum leverage on the platform is 30:1, which means that traders can place trades with a value of 30 times higher than the amount which is initially staked. Trading with leverage is not recommended for beginners. Profits can be increased when the market is called right. However, there is the risk of accumulating large losses if it is not called right. Keep in mind that trading with leverage can be useful, but only if you are an experienced trader that is ready to put in the risk.
What Are the Spreads?
The minimum spread that you will find on the Interactive Brokers platform is 0.1 pips. Keep in mind, however, that this minimum spread will change over time. This is dependent on the total number of shares that an asset that is available for trading at the time has. The market conditions essentially determine this minimum spread on the Interactive Broker platform in addition to the maximum spread.
Fees, Limits, and Payment Options on Interactive Brokers
What Are the Deposit and Withdrawal Fees, Limits, and Speeds?
Interactive Brokers is very strict when it comes to deposit and withdrawal methods. It does not support any credit card or debit card as a form of payment or withdrawal.
Deposit Methods
Interactive Brokers currently supports the following deposit methods:
Wire

Check

Online bill payment check

Automated Clearing House (ACH) transfer initiated at IB

Canadian Electronic Funds Transfer (EFT) initiated by IB (Canada only)

AUD Bill payment (BPAY – for Australian Dollars only)

Direct Rollover (IRA accounts only)

Trustee-to-Trustee (IRA accounts only)
The deposit limits range from $25,000 to $100,000, depending on the method used.
Withdrawal Methods
Interactive Brokers currently supports the following withdrawal methods:
Wire

US ACH transfer initiated at IB (US accounts only)

Check (only available for US currency; your mailing address must be in the US)

Canadian EFT transfer (Canadian accounts only)

SEPA (Single Euro Payments Area) Initiated at IB

BACS (available for GBP withdrawals only)

GIRO/ACH (available for HKD, CNH, and SGD)

NZD ACH (available for NZD withdrawals only)
The withdrawal limits range from $50,000 to $600,00, depending on the method used.
How Much Are Interactive Brokers' Fees and Commissions?
Most brokerages will apply fees for trading activities. However, the platform might sometimes apply its own additional fees on top of that. These charges are common in this type of industry.
That said, when we look at Interactive Broker's fee structure, they will charge different fees depending on the financial instrument or asset that you are trading:
Cryptocurrencies: The fees range from 0.12% to 0.18%, which is dependent on the monthly volume, and there is also a $1.75 minimum per order

Stocks and ETFs: There is a $0 fee for U.S. clients, and $0.0005 per share for all other clients with a $1 minimum and a maximum of 1% of the trade volume

Futures trading: $1 per single contract, and $32.50 for 50 contracts

Options trading: $0.65 per contract where the trades have a minimum commission of $1

Forex trading: 0.2 bps

Mutual funds trading: $14.95 per transaction or 3% of the trade volume, depending on which amount is lower

Inactivity fee: Keep in mind that there is no inactivity fee for the U.S.-based traders that are using the IBKR Lite plan, and there's a 420 per month fee if the user has less than $2,000 account balance by default, with $10 for accounts that have $2,000 or more in account balance
Interactive Brokers Trade Sizes and Limits
Accounts that are valued at $25,000 or over have unlimited day trades. In terms of the trade sizes and limits, these can be customized through their specific tools and range based on the trading volumes. There is a fixed fee per share of $0.005, with a minimum per order of $1 and a maximum per order of 1% of the trade value. Then there's a tiered structure, which starts at a $0.0035 fee per share and drops to $0.0005.
Interactive Brokers Trading Platform
What Devices Can I Use Interactive Brokers On?
The Interactive Brokers platform was developed to work on just about any device out there. It has a specific application developed for mobile devices, while the desktop version of the page works flawlessly on any desktop device.
That said, here are the devices you can use to access Interactive Brokers:
Windows devices: If you are using a Windows-based machine that runs the Microsoft Windows operating system, you can easily use the web version of the exchange, which will work efficiently across any browser that you might have.

macOS devices: All you have to do is access your favorite internet browser, after which you can navigate to the official website URL, after the website adjusts to any resolution and screen size, allowing you to access Interactive Brokers with ease.

Android devices: There is a separate application for Interactive Brokers, which was specifically developed to allow you to use all of the various features of the brokerage. It can be downloaded from the Google Play Store. Alternatively, the web app will also work directly through a web browser.

iOS devices: iOs devices are the same as with the aforementioned option, and there is also a specific application developed for iOS devices. It is available on the AppStore. Alternatively, the web app will also work just fine.
Can I Use Interactive Brokers in Any Country?
The Interactive Brokers brokerage is a global investment and a trading platform that is available across all countries on a global scale. It can be accessed in all parts of the world with ease.
Is Interactive Brokers Available in My Language?
You can use a variety of different languages when using Interactive Brokers including:
English

German

French

Italian

Spanish

Japanese

Chinese
How Easy Is It to Use Interactive Brokers?
Interactive Brokers provides a solid user interface that's easy to understand, even for newcomer investors. However, keep in mind that you will need a bit of time to get used to it, as there are a variety of different features that you can configure and explore. The dashboard has all of the information you will initially require, and you will find information about pricing and other services on offer. There is a desktop version of the page as well as a separate mobile application that you can download and install on your device. Overall, it is an easy-to-use platform.
Key Features
There are specific features that you will find on the Interactive Brokers platform that makes it stand out. We will be discussing some of the main ones here that are worth your attention, as each of them is noteworthy. Let's dive in.
Charting Tools
The charting tools on offer at Interactive Brokers will help you process data easily, as IBKR's charts are fully customizable. You can set up search parameters, modify them within a chart using the edit menu, and even save a chart layout as a template. Additionally, you can pick specific time periods, the primary display, and bar type, alongside the volume plot heights, dividends, number of bars displayed, and more.
Security and Reliability
Another stand-out feature of Interactive Brokers is its security and reliability. Any user of the mobile application can log in with biometric verification where they can either scan their fingerprint or face, depending on the technology available on their device. There are also multiple forms of two-factor authentication. Additionally, there have never been any serious platform outages historically.
Customer Support Experience
Interactive Brokers offers customer service through phone and email as well as chat. Their phone, as well as live chat customer support, is available throughout their business hours. In terms of email, they reply within the span of 24 hours. They always reply to an email, and the live chat support option is also convenient for quick help on smaller issues.
Security and Regulation
Is Interactive Brokers Safe?
Interactive Brokers offer a high level of security with 128-bit encryption, two-factor authentication, and built-in mobile security features. There is even biometric verification, which can be unlocked assuming your device supports it.
Am I and My Cryptocurrency Protected?
Security is a crucial aspect at Interactive Brokers. The user's IBKR accounts use the Paxos Trust Company to trade crypto, which employs military-grade security to protect cryptocurrency assets.
Is Interactive Brokers Regulated?
Interactive Brokers is regulated by major regulatory agencies. Specifically, within the United States, they are authorized and regulated by the Securities and Exchange Commission (SEC).
Within the United Kingdom, however, they are regulated by the Financial Conduct Authority (FCA). They are also regulated in other countries, including Australia, Canada, India, Japan, and Hong Kong, and are listed on NASDAQ.
Do I Have to Verify My Account with Interactive Brokers?
The Interactive Brokers platform requires all clients to verify their accounts so they can get access to other operations within the platform. This means that as a user, you will need to provide ID verification and other details such as your employer's name and phone number as well as proof of residency.
Extra Information
Educational Resources
Interactive Brokers has educational videos as well as trading tutorials to help investors stay as informed as possible.
Tools and Charting
There are many charting tools available, including the TWS native charting that offers line, bar, candle, historical volatility, implied volatility, options volume, hollow candles, and option open interest.
Customer Support
You get access to phone support, email support, and live chat support, each of which is responsive.
How to Open an Account with Interactive Brokers
If you want to open up an account at the Interactive Brokers brokerage, here is what you need to do, step-by-step:
Step 2: Fill in Your Details
Step 3: Verify Your Account
Is there an alternative to crypto brokers?
Yes, there are many more ways to trade cryptocurrencies such as using cryptocurrency robots. Check out some of our reviews for the best trading robots:
Is there an alternative to Interactive Brokers?
1
Minimum Deposit
$50
Exclusive Promotion
More than 3,000 assets, including currencies, stocks, cryptocurrencies, ETFs, indices and commodities
Buy crypto, or trade cryptocurrencies via CFDs
This ad promotes virtual cryptocurrency investing within the EU (by eToro Europe Ltd. and eToro UK Ltd.) & USA (by eToro USA LLC); which is highly volatile, unregulated in most EU countries, no EU protections & not supervised by the EU regulatory framework. Investments are subject to market risk, including the loss of principal.
2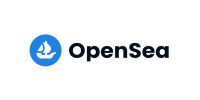 Minimum Deposit
$
Exclusive Promotion
The largest NFT marketplace
3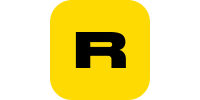 Minimum Deposit
$
Exclusive Promotion
Aggregated NFT marketplace
Final Thoughts
It is clear that Interactive Brokers is by far one of the oldest and most well-established brokerages that operate on a global scale. It is fully regulated in multiple jurisdictions and has a global reach where it accepts users from just about any country. There are a lot of investment options available, and the customer support experience is solid. Alongside all of that, Interactive Brokers takes security very seriously and employs a lot of solid security options. There are custom applications developed for both iOS and Android, and they have fair fees.
If you are interested in using a brokerage that specializes in stocks, ETFs, Forex, funds, bonds, options, futures, and CFDs and has a few cryptocurrencies available, then Interactive Brokers is a solid option.

Khashayar Abbasi
Khashayar discovered Bitcoin back in 2014 and has since spent countless hours researching the different use cases of cryptocurrencies. He has a bachelor's degree in International Relations and has been a writer in the financial services industry for nearly half a decade. In his spare time, Khashayar enjoys photography, cycling, and ice skating.