Bitstamp was founded in 2011 by Nejc Kodric and Damijan Merlak. The platform lets users purchase cryptocurrency and participate in various staking programs.
Bitstamp has several standout features:
The professional trading interface provides a lot of helpful information

Staking programs let users receive passive income

The mobile app enables clients to trade and view their portfolio

Companies can invest in cryptocurrency with Bitstamp institutions

Provides accurate market prices
Bitstamp Overview
| | |
| --- | --- |
| 💼 Provider Type: | Exchange |
| 💸 Minimum Deposit: | $0 |
| 💰 Trading Fees: | Varied |
| 💰 Deposit Fees: | None |
| 💰 Withdrawal Fees: | Varied |
| 💰 Management Fees: | Varied |
| 🔀 Minimum trade order | $20 |
| ⌛ Withdrawal Timeframe: | 1 - 2 business days |
| #️⃣ Number of Cryptocurrencies Supported: | 50 |
| #️⃣ Number of Crypto Pairs Supported: | 21 |
| 💱 Top supported Cryptocurrencies: | BTC, ETH, USDT, ADA, MATIC |
| 📊 Leverage: | None |
| 📱 Native Mobile App: | Yes |
| 🖥️ Free Demo Account: | No |
| 🎧 Customer Support: | Email, Helpline |
| ✅ Verification required: | KYC |
| 📈 CFD Available | No |
| 📊 Software: | Website, web app, mobile app |
| ⚽ Social Trading: | No |
| ✂️ Copy Trading: | No |
| 👮‍♂️ Regulators | Luxembourgish government and CSSF |
Pros and Cons of Using Bitstamp
Pros
Clients who hold long-term have access to staking programs to increase profits
Customer support is very friendly and helpful
98% of assets are stored in cold wallets for security
Impressive interface makes trading easy
Users can withdraw Fiat money directly to their bank account
Cons
Supports a limited list of cryptocurrencies
No margin trading or lending features
Not many coins supported for staking
Bitstamp Cryptocurrencies and Trading Options
What cryptocurrencies can you trade on Bitstamp?
The top trading coins on Bitstamp are Bitcoin, Ethereum, Cardano, and Tether. The platform supports over 50 currencies, most of them being high market cap cryptocurrencies.
The most popular coins on Bitstamp are:
The top trading pairs are:
Bitcoin (BTC) – BTC/USDT, BTC/ETH, BTC/ADA, BTC/XRP, BTC/LINK.

Ethereum (ETH) – ETH/USDT, ETH/BTC, ETH/ADA, ETH/LINK, ETH/XRP.

Tether (USDT) – USDT/BTC, USDT/ETH, USDT/ADA, USDT/XRP, USDT/MATIC.

Cardano (ADA) – ADA/USDT, ADA/BTC, ADA/ETH.

Polygon (MATIC) – MATIC/USDT, MATIC/BTC, MATIC/ETH.
Different Trading Options Offered by Bitstamp
Market, stop-loss, and limit orders are the main trading options on Bitstamp. Market orders let you purchase crypto instantly at the best available price, while limit orders let you set your own price.
Moreover, stop-loss allows users to set up a selling price for their coins. If the cryptocurrency price were to fall, the coins would get sold, preventing further losses. However, the platform lacks advanced trading options like futures and margins.
Can I Trade With Leverage on Bitstamp?
Unfortunately, Bitstamp does not provide leverage trading.
What Are the Spreads?
Spreads do not apply to a platform like Bitstamp.
Fees, Limits, and Payment Options on Bitstamp
What Are the Deposit and Withdrawal Fees, Limits, and Speeds?
Bitstamp allows traders to deposit multiple currencies, including EUR, USD, and GBP. In addition, each currency has various funding options like bank cards and e-wallets.
All trading pairs begin with a 0.50% fee up to $10,000. Your 30-day trading volume determines how much you'll pay. Also, staking fees are higher than the industry average, starting at 15% with ETH2 and ALGO.
Deposit Methods
Bitstamp offers two methods of depositing funds – Fiat money transfers and cryptocurrencies. The deposit page lets you input your bank card details to transfer funds into your account. Transfers are instant, and there are no fees with this deposit method.
Moreover, you can send cryptocurrency to Bitstamp from a crypto wallet. The platform has QR codes that you can scan, making it much faster to transfer your coins. The processing time depends on the blockchain you're using.
Withdrawal Methods
Bitstamp requires you to verify your identity to gain the option to withdraw funds. Clients can transfer funds to the same bank they used to deposit. This way, users won't need to re-enter their details and withdraw much faster.
Also, you can withdraw cryptocurrency to another wallet by copy-pasting the coin address. The fees and processing times vary depending on the coin you're transferring.
How Much Are Bitstamp's Fees and Commissions?
Many cryptocurrency exchanges apply fees for trading activities. Also, platforms can apply their own additional fees. While this is common in the industry, Bitstamp provides competitive and transparent fees.
Here is the fee structure for Bitstamp:
15% staking fees

0.50% – 0.005% trading fees on all cryptocurrency pairs

Withdrawal fees vary depending on the cryptocurrency you are transferring.
Bitstamp Trade Sizes and Limits
The minimum order size is 20 EUR, GBP, USD, USDT, and USDC. There is no maximum trade limit, so users can purchase as much crypto as they want.
BitstampTrading Platform
What Devices Can I Use Bitstamp On?
Bitstamp is available on a desktop and mobile. These applications let you manage your portfolio, purchase, sell, and hold cryptocurrency. Here is a list of devices you can access Bitstamp:
PCs

Laptop

Tablets

Smartphones
You can use a browser on your device to access the platform and its features. The mobile application mirrors the web-based platform and lets users trade, hold, and stake crypto. The app is available on iOS and Android devices.
Can I Use Bitstamp in Any Country?
Bitstamp is available in more than 100 countries with over 4 million users worldwide. However, some nations have banned digital currencies, so check your country's laws regarding cryptocurrency before creating an account.
The top 4 countries that use Bitstamp are:
Is Bitstamp Available in My Language?
Bitstamp is trying to make its platform more accessible to people from non-English countries. They have a community translation program that lets users add their native language to Bitstamp. The platform is happy to announce that its community has contributed to four more languages – Dutch, Italian, Polish, Slovenian.
The main languages on Bitstamp are:
English

Chinese

Korean

Spanish
How Easy Is It to Use Bitstamp?
Bitstamp provides easy solutions to purchasing and selling cryptocurrency. The web and mobile applications have straightforward interfaces that make it convenient to trade. Also, you can place different types of trades like stop-loss, market, and limit orders.
Furthermore, the platform has investment opportunities for those looking to hold long-term. Multiple staking options are available, which showcase the average APY. However, you'll have to wait 10-14 days to withdraw your funds from the staking program.
Moreover, the mobile application is easy to navigate and beginner-friendly. It provides access to trading and managing your portfolio while on the go. Also, the app is free to download with no hidden costs.
Key Features
Bitstamp has some exciting features. Let's take a look at the platform's key attributes.
Bitstamp Earn
With Bitstamp Earn, you can own crypto and create a passive income stream. Long-term holders can enter the program with the assets they already have with no added costs. Also, you can set up compounding to increase yearly returns. However, to withdraw from staking, you'll need to wait 10-14 days or pay a 5% fee.
Markets
The markets section lets users see the live prices of cryptocurrency without needing to leave the platform. This makes it easier to see which cryptocurrencies are trending or losing value. Also, it provides quick information like market cap and daily volume.
Bitstamp Blog
The blog page provides weekly news round-ups on the cryptocurrency space. It can deliver important information about the market and politics surrounding crypto. Moreover, you can find guides on storing your coins safely and other related topics.
Security and Regulation
Is BitstampSafe?
Bitstamp's priority is to keep clients' personal data safe and secure by implementing advanced security technologies. For example, the Multi-Sig tech prevents breaches on the Bitstamp hot wallet, where they keep a small portion of crypto assets. The rest are stored safely offline on cold storage systems.
Furthermore, clients can improve security by implementing 2-factor authentication.
Am I and My Cryptocurrency Protected?
Your cryptocurrency is protected because 98% of all digital assets are stored offline and protected by BitGo's insurance policy.
Is Bitstamp Regulated?
The Luxembourgish government and CSSF regulate Bitstamp.
Do I Have to Verify My Account With Bitstamp?
Users will need to verify their identity to comply with KYC laws. Customers can upload a government-issued document to complete the verification process.
Extra Information
Educational Resources
Bitstamp has an in-depth FAQ page that provides information on using the platform. Moreover, the blog section has multiple guides revolving around the crypto space. Beginners can learn important lessons like the basics of Bitcoin and how to store your ETH. Also, the weekly news round-ups cover any information about crypto you've missed.
Tools and Charting
Bitstamp offers charting and trading tools to assist users in analyzing coins and help make better decisions.
Customer Support
Bitstamp offers multiple methods of reaching out to support. Users can send a question to their official support email and receive an answer within 48 hours. Moreover, clients can call their helpline and talk to an agent for more personalized support.
How to Buy and Sell Cryptocurrency on Bitstamp
How to Buy Crypto on Bitstamp
Step 3: Choose Crypto Pair
Step 5: Complete the Purchase
How to Sell Crypto on Bitstamp
Step 1: Open the Tradeview or Pro Traders interface to begin the process.

Step 2: After, select the coin you would like to trade.

Step 3: Input the number of coins you want to sell.

Step 4: The last step is to review the order and ensure everything is correct. Next, click the sell button, and the trade will execute.
How to Open an Account With Bitstamp
Step 1: Visit the official Bitstamp website and click the "Get started" button at the top right.

Step 2: Bitstamp will ask if you want to create a personal or corporate account. Choose the option that applies to you.

Step 3: Next, write your name, email address, and agree with the terms of service. You'll receive a verification email that you need to open in your inbox.

Step 4: Provide your personal details and complete the verification process. Bitstamp accepts government-issued documents like passports, drivers licences, and ID cards.

Step 5: Afterwards, connect your bank card to the platform so you can quickly purchase cryptocurrency in the future. Once you complete these steps, you'll have access to all Bitstamp's features.
Is there an alternative to crypto brokers?
Yes, there are many more ways to trade cryptocurrencies such as using cryptocurrency robots. Check out some of our reviews for the best trading robots:
Is there an alternative to Bitstamp?
1
Minimum Deposit
$50
Exclusive Promotion
More than 3,000 assets, including currencies, stocks, cryptocurrencies, ETFs, indices and commodities
Buy crypto, or trade cryptocurrencies via CFDs
This ad promotes virtual cryptocurrency investing within the EU (by eToro Europe Ltd. and eToro UK Ltd.) & USA (by eToro USA LLC); which is highly volatile, unregulated in most EU countries, no EU protections & not supervised by the EU regulatory framework. Investments are subject to market risk, including the loss of principal.
2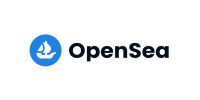 Minimum Deposit
$
Exclusive Promotion
The largest NFT marketplace
3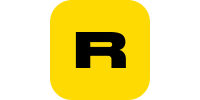 Minimum Deposit
$
Exclusive Promotion
Aggregated NFT marketplace
Final Thoughts
Bitstamp is a fantastic exchange for beginner to intermediate traders with a more casual approach to cryptocurrency because of the multiple features. The trading interface is easy to navigate and makes buying or selling cryptocurrency a straightforward process. Moreover, experienced traders can use the Tradeview platform that has multiple tools.
Furthermore, investors looking to hold crypto long-term can stake their coins to receive passive income. Bitstamp hosts multiple staking programs, including BTC, USDT, and ALGO. However, withdrawing funds from staking can take 10 to 14 days.
Lastly, the smartphone application is free to download and available on iOS devices. Using the app is a great experience because it features an excellent user interface. Also, the app allows clients to manage their money and execute trades while on the go.

Khashayar Abbasi
Khashayar discovered Bitcoin back in 2014 and has since spent countless hours researching the different use cases of cryptocurrencies. He has a bachelor's degree in International Relations and has been a writer in the financial services industry for nearly half a decade. In his spare time, Khashayar enjoys photography, cycling, and ice skating.