How to Sell Dogecoin

Amala Pillai
Last updated 18th Jun 2022
Dogecoin has evolved to become one of the biggest cryptocurrencies in 2022 by market capitalization. As a result, investors and traders have explored the best ways to buy and sell the digital asset due to its high liquidity and demand.
This article discusses the different selling methods and withdrawal methods options such as PayPal, credit card, bank accounts.
What Is the Overall Best Way To Sell Dogecoin?
There are multiple ways to sell Dogecoin. However, some methods have more advantages than others. We have compiled a list of the best and most reputable brokers for you here:
1
Minimum Deposit
$200
Exclusive Promotion
More than 3,000 assets, including currencies, stocks, cryptocurrencies, ETFs, indices and commodities
Buy crypto, or trade cryptocurrencies via CFDs
This ad promotes virtual cryptocurrency investing within the EU (by eToro Europe Ltd. and eToro UK Ltd.) & USA (by eToro USA LLC); which is highly volatile, unregulated in most EU countries, no EU protections & not supervised by the EU regulatory framework. Investments are subject to market risk, including the loss of principal.
2
Minimum Deposit
$100
Exclusive Promotion
3
Minimum Deposit
$100
Exclusive Promotion
4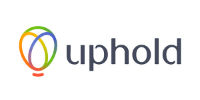 Minimum Deposit
$1
Exclusive Promotion
5
Minimum Deposit
$50
Exclusive Promotion
Trade and invest in over 25 cryptocurrencies
Extremely simple user interface
Over 68 million customers
How Do You Sell Dogecoin?
Selling your Dogecoin follows a similar process regardless of the method you choose. As long as there is enough liquidity, you can sell Dogecoin through a series of simple steps as highlighted below:
Step 1. Create an account: You must first create an account on the platform to acquire some DOGE. Here's how to buy Dogecoin.

Step 2. Make a deposit: You will need to make a deposit to purchase Dogecoin. You can do this through an exchange, broker, or p2p platform. Most traders and investors use stable coins like USDT as deposits since they are not volatile. You can also send fiat directly to the exchange via credit cards.

Step 3. Determine when to sell: Since price changes are unpredictable in the crypto market, it is best to monitor your portfolio closely to help you decide the best time to sell Dogecoin. Exchanges often help traders with such decisions with integrated charts, which can be studied.

Step 4. Know the value of your portfolio: This is important for several reasons. The minimum amount for which you can sell Dogecoin is $50. This means that you must have at least $50 worth of Dogecoin before your sell order is confirmed.

Step 5. Close all active positions: This means exchanging your Dogecoin for USDT or some other coin after which you can later withdraw as cash. After selling your Dogecoin, you may discover that you have the equivalent of the amount sold or a little less if transaction or withdrawal fees are involved. Slippage could also occur depending on how the market moves at the time of the transaction. You can close your trades by finding the preferred crypto pair of your Dogecoin and withdraw your balance to your local bank account, credit card attached to your account, or via PayPal.
How To Choose the Best Way To Sell Dogecoin
There are several factors to consider when deciding where to sell Dogecoin. Here are some things to think about:
Selling for fiat currency or preferred exchange token: USD, GBP, EUR, and other international currencies are some of the common fiat options used to cash out Dogecoin. Alternatively, you can sell Dogecoin for other altcoins supported on the platform.

Where to keep your coins: Dogecoin has a variety of wallet alternatives, third-party providers, and exchanges to hold their coins. Cold storage wallets are often used by investors while traders leave their Dogecoin on exchanges.

Withdrawal methods available: Withdrawing Dogecoin is possible via payment systems, bank accounts, and credit/debit cards.

How fast you intend to sell Dogecoin: Certain exchange methods are faster than others. Your need for cash or other tokens often determine how fast you would want to sell your Dogecoin.

Market changes and sentiments: The crypto market is relatively volatile, and selling Dogecoin could lead to slippage, profits, or losses. Also, cryptos are susceptible to a range of rules imposed by regulatory bodies, which can affect market sentiment.

Emergencies: People who need to sell Dogecoin in a hurry can acquire loans from decentralized suppliers like Nexo.

Transaction fees and commissions: These vary depending on the exchange. Some brokers like eToro charge as little as 0.5% while PayPal could charge as high as 10%.

Security: Because the credibility of the platform is important, you should investigate whether it has additional security measures in place, such as 2-factor authentication, AMLand KYC protocols.

Transactions: Because transactions are immutable once complete, investors should double-check their decision to sell Dogecoin.
Different Ways To Sell Dogecoin
There are many ways to sell Dogecoin. Each option has advantages and disadvantages. Investors are advised to study the most suitable methods based on individual needs. You can sell Dogecoin through any of the following ways:
Sell Dogecoin Using an Exchange
When you want to utilise market rumours, price fluctuations, futures, CFDs, or forex to your advantage, online exchanges like Coinbase and eToro are preferred. They also act as brokers. Exchanges are perhaps the most popular way to sell Dogecoin. Traders can either sell their DOGE for another crypto token or fiat.
Sell Dogecoin for Fiat Currency
Fiat refers to the regular currencies we use – Dollar, Euro, Pounds, etc. If you want quick money, here is a step-by-step guide on how to sell Dogecoin for fiat on exchanges:
Create an account and verify it

Fund your exchange account from your credit card, PayPal, or bank account

Select DOGE from the list of currencies you want to sell.

Sell your Dogecoin and receive your fiat on the exchange and withdraw to your local bank or payment provider
Exchange Dogecoin for Other Cryptocurrencies
You can locate trading pairs on exchanges like Coinbase and Binance for all crypto-to-crypto trading involving Dogecoin. You can exchange or sell Dogecoin for another coin by carrying out a few steps. We have used Coinbase as a point of reference.
Sign in to your Coinbase or Binance account.

At the top of your screen, click Buy/Sell > Convert.

You will find the option to convert one cryptocurrency to another.

Enter the fiat equivalent of the Dogecoin you would like to convert. For instance, $50 worth of Dogecoin to convert into LTC.

Click Preview Convert

Confirm the conversion transaction.
You must have up to the minimum amount required to carry these transactions. You will also find a description of any fees involved in the pricing and fees disclosures page.
Direct Trades (person-to-person)
Dogecoin owners can sell Dogecoin via direct trades. This could be in-person or through peer-to-peer platforms. Some exchanges now offer p2p transfers as you will find out in the next section.
Online P2P Selling
You can also sell Dogecoin through peer-to-peer systems like Binance P2P or LocalBitcoins to fellow users as seen in the steps below:
Step 1. Log in to your Binance mobile app.

Step 2. Make sure you've completed their SMS Authentication and KYC Identity Verification processes before selling your Dogecoin or any other cryptocurrency.

Step 3. Select [Sell]

Step 4. Choose Dogecoin to sell.
Sell Dogecoin in Person
You can sell Dogecoin for cash to persons, institutions, and exchanges accepting such a method of payment. For instance, if you have friends or family members, you can sell Dogecoin to them through the steps below:
Ask for their wallet address

Log in to your wallet

Find Dogecoin and click "send"

Input their wallet address and confirm the transaction
This step is easier than other methods because you do not need to create any accounts, or pass verification protocols. However, it must be done with trusted parties to prevent fraud.
How to Sell Dogecoin Using an ATM?
You can convert your Dogecoin to bitcoin and sell it at crypto ATMs, but these ATMS are hard to come by.
Different Ways to Withdraw Your Money When Selling Dogecoin
Depending on your payment provider, you will find different sales and withdrawal options with their unique fees, transaction limits, processing speed, taxation protocol, and so on. Here are the top ways to make withdrawals after selling your Dogecoin:
Selling Dogecoin with PayPal & other Payment Services
Selling Dogecoin with PayPal is not the most suitable option and there are only a few providers like LocalBitcoins and eToro. However, the fees are relatively high for both methods. PayPal only supports four cryptocurrencies, which include Bitcoin, Bitcoin Cash (BCH), Ethereum (ETH) and Litecoin (LTC). Venmo, another payment service, is restricted to the United States.
Selling Dogecoin with a Credit Card
You can withdraw your money using credit cards. When you sell your Dogecoin on an exchange, you can convert your funds to fiat. This method of withdrawal offers high security and transactions are smooth.
Selling Dogecoins with a Bank Account
Traders can link their bank accounts to the exchange with their Dogecoin. After selling, simply withdraw the equivalent directly to your bank account.
How Do I Sell Dogecoin for Cash?
You can sell Dogecoin for cash, using integrated withdrawal channels on exchanges. When you request a withdrawal, the exchange will help you convert your funds to cash and pay you through your preferred channel and currency. Common exchanges include:
Coinbase: Most popular and best for beginners. However, it charges hefty fees when you sell Dogecoin

Binance: Binance stands out for its tons of technical analysis tools, low trading fees, and wide cryptocurrency coverage. However, there are no e-wallet deposits or withdrawals.

eToro: This platform is simple to use with low trading fees. Although it might seem too basic for more advanced traders.
Selling Larger Amounts of Dogecoin
There are no special considerations for selling large amounts of Dogecoins. However, owners are advised to be extra careful when it comes to security measures to avoid huge losses. Also, the transaction fees involved might be higher than usual due to the quantity involved.
Do I Have To Pay Tax When Selling Dogecoin?
Taxation remains a highly debated issue in the cryptocurrency space. You might need to pay taxes such as capital gains on trades or investments related to Dogecoin or any other digital currency depending on the amount sold, your country of residence, and the different regulations put in place.
Your Dogecoin and crypto portfolio is liable for tax. It could also be worth enlisting the help of a financial advisor.
Can I Sell Dogecoin From Anywhere in the world?
Yes, you can sell Dogecoin wherever you are as long as there are no cryptocurrency restrictions in your area of residence. However, there are country limitations on exchanges, platforms, tax, and payment providers.
Privacy and Security Tips When Selling Dogecoin
As with any crypto transaction, there are a few privacy and security measures that users can take. We have highlighted some of the most useful tips below:
Enable 2FA: Set a strong password and enable two-factor authentication features for an added layer of security.

Complete only the necessary KYC: Not all KYC features are necessary. Hacker sites might attempt to get into your wallet claiming to be carrying out KYC procedures. It is advisable to use only reputable platforms when selling your Dogecoin.

Request support only through official sources: This is a guaranteed way to get the right support. Confirm that the site, email, and live chat options are correct and in sync with one another.

Double-check the receiver address: Copying and pasting receiver addresses is not just enough. It is important to cross-check the address to prevent loss of funds.

Use different passwords: If you are using multiple exchanges, wallets, or brokers, it is advisable to vary your passwords. This could prove to be useful particularly if your device is hacked or stolen.

Offline storage: Use cold storage options to keep amounts of Dogecoin. Hardware wallets are more secure and less prone to attacks compared to exchange platforms.
Final Thoughts on Selling Dogecoin
We have outlined pertinent issues relating to the selling of Dogecoin and how to safely withdraw your money, along with security tips.
Overall, the best service to use when selling Dogecoin remains exchanges or brokers like Coinbase and Binance because of their ease of transactions, versatility, and security. More so, they are regulated internationally and they also support withdrawals through a variety of methods.
FAQs
Is it legal to sell Dogecoin for cash?
How easy is it to sell Dogecoin?
How long does it take to sell Dogecoin?
Can my transaction be traced when selling Dogecoin?How to Sell Dogecoin

Amala Pillai
Amala is custom content and news editor based in London. She is a former financial journalist based in Singapore with 7 years of experience covering a range of business and financial topics. Now she focuses on crypto and macro-economics. She has also covered feature profiles, tech, business politics and ESG— she was the Environment Editor for the Solutions Newspaper, 2016 and worked in an editorial capacity at both News corp (Dow Jones) and JBN. She also has experience as a content creator, strategist and brand editor for various financial institutions and banks.