What Can I Do on Wirex?
Founded in 2014 as E-coin, and subsequently rebranded as Wirex in 2016, this platform is a payment service that seeks to bring traditional banking aspects into the world of cryptocurrency.
Its trading features are extremely limited when compared to industry competitors; but as a new-age personal banking service, it offers an interesting way to store and move around your crypto assets internationally.
Some of its features include:
Quick and easy registration

A mobile app

Visa and debit card deposit options

A crypto debit card

Real earnings of the native token when using the debit card

No additional fees when exchanging crypto and fiat

Robust regulation
Wirex Overview
| | |
| --- | --- |
| 💼 Provider Type: | Exchange |
| 💸 Minimum Deposit: | $0 |
| 💰 Trading Fees: | 1% commission on all trades |
| 💰 Deposit Fees: | $0 |
| 💰 Withdrawal Fees: | Varied |
| 💰 Management Fees: | $0 |
| 🔀 Minimum trade order | $1 |
| ⌛ Withdrawal Timeframe: | 30 minutes |
| #️⃣ Number of Cryptocurrencies Supported: | 42 |
| #️⃣ Number of Crypto Pairs Supported: | 35 |
| 💱 Top supported Cryptocurrencies: | BTC, SOL, ETH, DOGE, USDT |
| 📊 Leverage: | No |
| 📱 Native Mobile App: | Yes |
| 🖥️ Free Demo Account: | No |
| 🎧 Customer Support: | Live chat, Phone, Email, Community Form |
| ✅ Verification required: | KYC |
| 📈 CFD Available | No |
| 📊 Software: | Website, web app, mobile app |
| ⚽ Social Trading: | No |
| ✂️ Copy Trading: | No |
| 👮‍♂️ Regulators | Financial Conduct Authority, Monetary Authority of Singapore, Bank of Lithuania |
Pros and Cons of Using Wirex
Wirex Cryptocurrencies and Trading Options
What Cryptocurrencies Can You Trade on Wirex?
Wirex has a limited number of cryptocurrencies available when compared to industry competitors. It offers 42 different assets which are divided into four categories: The Big Names, The Innovators, The Stablecoins and DeFi Superstars. These cover the most popular assets on the market and also some smaller utility tokens with big growth potential.
Here are the five top coins on the platform:
You can purchase these coins using one of the supported fiat or cryptocurrencies but it will depend upon which coin you are trading. There are over 35 trading pairs offered to users.
Different Trading Options Offered by Wirex
Wirex certainly offers limited means of trading when compared to any industry competitors. To begin with, it does not offer any futures markets or options, and there is no interactive trading platform. You can simply buy assets at the Wirex exchange rate, and also exchange assets for either fiat or other cryptocurrencies.
We recommend that you always check the live exchange rate before making any purchase, to ensure your transaction is worth the reimbursement you will receive.
Can I trade with leverage on Wirex?
No, Wirex does not offer leveraged trading of any kind.
What Are the spreads?
Spreads are the primary way that Wirex makes money, and how it is able to offer its "no additional fee" policy when making a transaction. Spread costs are the small amounts of money between a price to buy and a price to sell, or the "bid" and "ask" prices.
The exact spreads can be difficult to calculate, therefore we recommend checking before you make your transaction. If an exchange is offering low fees, likely the spreads will be higher. Additionally, Wirex documents that the spread will vary depending on the relevant market prices, so again this highlights the need to check the rate at the time of transaction.
Fees, Limits, and Payment Options on Wirex
What Are the Deposit and Withdrawal Fees, Limits, and Speeds?
Wirex offers a somewhat limited range of payment methods when compared to market competitors. It does however offer bank transfers for those in Europe, and Mastercard and Visa for all users. You will have to pay a fixed 1% fee on trades, but again we advise looking at the relevant spread for that trade. Speeds are supposed to be quick but there are many reports of withdrawals being drawn out and unreliable. Overall, Wirex performs from average to below average.
Deposit Methods
Here are a list of the deposit methods that Wirex supports:
External credit/debit card – this will incur a 1% fee for cryptocurrency deposits, and the limit for individual transactions is $25,000 but no upper limit on holdings.

Crypto card

Bank transfer (for those living in Europe)

PayPal – you can deposit money to and from your PayPal account to your cryptocard (free of charge) which you can then use to purchase assets on the platform.

External crypto wallet – blockchain fees apply.
Deposits are all free, but of course we recommend checking the relevant third party fees. Transfer speed depends upon the chosen method.
There are also KYC recommendations apparent on the platform, largely due to its regulation, but you can deposit up to $50 with an unconfirmed credit/debit card.
Withdrawal Methods
Withdrawals are less conventional than other platforms in the industry because the primary function of Wirex is to be a payment platform not dissimilar to a traditional bank.
You may withdraw your funds in four ways:
Send them to a person (P2P)

Send them to a business

Send them to an external wallet – there have been countless examples of individuals' funds getting stuck in their Wirex wallets, although Wirex claims this option takes 30-60 minutes when functional.

Via a crypto ATM using the native card – there are some limits to what you can withdraw.
For crypto withdrawals, there is an individual transaction limit of $10,000 and a daily limit of $50,000.
How Much Are Wirex's Fees and Commissions?
Wirex fees are made up of their spreads, OTC fees (including a 1% commission on all trades) and some small fees for deposits.
The fees on Wirex are notably low, but we recommend checking the relevant spreads and exchange rates to ensure you are getting a good deal, as these are where the fees lie.
Wirex Trade Sizes and Limits
Limits depend upon which asset you are trading, and with what, but overall compare well with industry competitors.
Here is an example (we used fiat to Bitcoin):
Minimum = $1USD, maximum transaction = $50,000, and maximum daily = $150,000.
Wirex Trading Platform
On What Devices Can I Use Wirex?
You can use Wirex both on web and mobile platforms. Both have an easy-to-use and simple interface.
Mobile phone application: can be downloaded from the app store for free (iOS and android). Enables users to buy, exchange and deposit fiat and crypto. The interface is very simple and has a great reputation for being user-friendly.

Desktop platform: Again, the interface is slick and simple. Users can perform the same activities as on the mobile app, including opening an account.
Can I Use Wirex in Any Country?
Wirex has a very wide reach and is internationally available. However, some of its core functions, such as the crypto card, are only available in certain places.
Here are the four main countries you can access Wirex:
The UK

The United States

France

Germany
Is Wirex Available in My Language?
Wirex is only available in English.
How Easy Is It to Use Wirex?
Wirex offers users a simple way to exchange and deposit cryptocurrency and its platform is a well designed, pleasant interface. The functions are somewhat limited on the platform, which contributes to its ease of use.
Withdrawing funds from the platform has the potential to be slightly more complex. You can withdraw funds to external wallets or through Wirex's P2P system, therefore users must understand what a wallet address is and how to use it. For this reason perhaps it is not best to categorize this platform as beginner-friendly. It does however offer good tips on how to learn these skills.
Key Features
Wirex has a nice range of interesting and beneficial features that contribute to its usability and real-earning functions. Here are the top three we choset:
Wirex Crypto Card
Can be used to withdraw and deposit your funds on the platform or may be used as a conventional bank card in stores to earn real cash rewards (in native WXT coin).
Friend Referral
Refer a friend to the platform and earn up to $10.
Low Fees
Reasonable fees that don't go above a flat rate of 1%.
Security and Regulation
Is Wirex Safe?
Wirex offers users good levels of security, offering features such as 2-factor authentication and Fireblocks protection.
Am I and My Cryptocurrency Protected?
The funds stored on Fireblocks (asset custody firm) are insured up to $30m, so this area is protected.
Is Wirex Regulated?
Yes. Wirex is regulated by:
Financial Conduct Authority

Monetary Authority of Singapore

Bank of Lithuania
Do I Have to Verify My Account With Wirex?
Yes. You are required to verify both your account and source of funds in line with the relevant Wirex regulation. This includes:
Relevant ID/passport

Proof-of-address

Phone number/email

Bank details
Extra Information
Educational Resources
Wirex offers a good range of educational resources when compared to market competitors, like:
The Wirex help centre FAQs

Wirex community hub

Wirex blog
Tools and Charting
Wirex does not offer its users any trading or charting tools.
Customer Support
Wirex offers good customer support. You can use any of the following:
24/7 live chat

Email support

Phone support

Community forum
Customer support is both useful and responsive.
How to Buy and Sell Cryptocurrency on Wirex
How to Buy Crypto on Wirex
Step 1: Visit Wirex's Official Site & Sign Up
Step 2: Verify Your Identity
How to Sell Crypto on Wirex
Step 1: Open the desktop or mobile app.

Step 2: Click the "Exchange" tab.

Step 3: Click the cryptocurrency that you wish to sell and the amount. Then, execute your order.

Step 4: Wait for the trade to be executed, and then find your funds in your wallet.
Is there an alternative to crypto brokers?
Yes, there are many more ways to trade cryptocurrencies such as using cryptocurrency robots. Check out some of our reviews for the best trading robots:
Is there an alternative to Wirex?
1
Minimum Deposit
$50
Exclusive Promotion
More than 3,000 assets, including currencies, stocks, cryptocurrencies, ETFs, indices and commodities
Buy crypto, or trade cryptocurrencies via CFDs
This ad promotes virtual cryptocurrency investing within the EU (by eToro Europe Ltd. and eToro UK Ltd.) & USA (by eToro USA LLC); which is highly volatile, unregulated in most EU countries, no EU protections & not supervised by the EU regulatory framework. Investments are subject to market risk, including the loss of principal.
2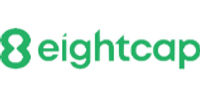 Minimum Deposit
$100
Exclusive Promotion
Trade Cryptocurrency Derivatives on MT4 and MT5
Expert customer service support
3
Minimum Deposit
$50
Exclusive Promotion
Trade and invest in over 25 cryptocurrencies
Extremely simple user interface
Over 68 million customers
Conclusion
Wirex offers users a simple way to buy, store and exchange cryptocurrency. Fees are reasonable at first glance, but can become a lot more expensive when paired with spread costs.
Wirex also has some really interesting features that allow you to earn while you use the platform. Its crypto card has good benefits, and allows you to earn in the native token. Similarly, the customer support is good and there are good ways to learn using its educational resources. It is also a well regulated platform.
Overall, Wirex is a good platform for some very specific tasks. However, only those who understand how to use external wallets should use this for exchanging crypto assets.
Author Bio

Amala Pillai
Amala is custom content and news editor based in London. She is a former financial journalist based in Singapore with 7 years of experience covering a range of business and financial topics. Now she focuses on crypto and macro-economics. She has also covered feature profiles, tech, business politics and ESG— she was the Environment Editor for the Solutions Newspaper, 2016 and worked in an editorial capacity at both News corp (Dow Jones) and JBN. She also has experience as a content creator, strategist and brand editor for various financial institutions and banks.