What is Bitcoin Superstar?
Bitcoin Superstar is almost identical to every other trading bot online. Users are assigned a broker and the bot places automatic trades with those brokers with your money. The bot reportedly uses algorithms to make the best trades possible, but users also have some control over what trades they make. The bot monitors trading signals and makes trades when there is a chance to make a profit (allegedly).
Bitcoin Superstar (and similar trading bots) is aimed at inexperienced traders; you do not need to be a crypto expert to use this service. The platform promotes the benefits of Bitcoin and the popularity of crypto trading but fails to mention their huge financial risk and market volatility on its homepage.
Bitcoin Superstar Overview
| | |
| --- | --- |
| 🤖 Robot Type: | Trading Robot |
| 💸 Minimum Deposit: | $250 |
| ✅ Is It a Scam or Legit? | Legit |
| 🚀 Claimed Win Rate: | 99.4% |
| 💰 Trading Fees: | 2% commission on profits |
| 💰 Account Fees: | None |
| 💰 Deposit/Withdrawal Fees: | None |
| 💰 Software cost: | Free |
| ⌛ Withdrawal Timeframe: | 24 Hours |
| #️⃣ Number of Cryptocurrencies Supported: | 5 |
| 💱 Supported Cryptocurrencies: | BTC, BCH, ETH, LTC, XRP |
| 💲 Supported Fiats: | USD, EUR, JPY |
| 📊 Leverage: | 1:1000 |
| 📱 Native Mobile App: | No |
| 🖥️ Free Demo Account: | Yes |
| 🎧 Customer Support: | Email, Live chat |
| ✅ Verification required: | KYC |
| 🔁 Automated Trading: | Yes |
| 📈 CFD Available | Yes |
Bitcoin Superstar - Visit Now
Pros And Cons Of Using Bitcoin Superstar
Pros
Fast, no-nonsense registration
Streamlined user interface and functionality
Numerous crypto assets available
Multiple tools and custom parameter options
Cons
Plenty of dubious testimonials
Trading bots are the riskiest way to make crypto trades
Website does not adequately warn about Bitcoin Superstar's risks
Bitcoin Superstar markets, assets, and options
What assets and products can you trade using Bitcoin Superstar?
Bitcoin Superstar offers numerous cryptocurrency assets, including the most sought-after popular CFD assets on the market. These include:
Bitcoin (BTC)

Bitcoin Cash (BCH)

Ethereum (ETH)

Litecoin (LTC)

Ripple (XRP)
Some brokers may offer alternative coins. Contact them directly if you require a full list.
Get Started with Bitcoin Superstar
What leverage trading options are there?
Bitcoin Superstar pairs users with a broker. These brokers offer leveraged CFD trading. A CFD trade involves buying a contract for difference, betting on the asset's value, and not owning the tokens themselves.
We could not find any information about leverage options. However, expect leverages up to 1000x as is the norm on similar trading bots. Theoretically, users trade at 1000x leverage on a $250 deposit, they can purchase a CFD worth $250,000 to potentially make substantial profits.
However, leveraged trading is risky, especially if users are new to the trading market. These deals often result in a loss and users will wind up in considerable debt. We recommend doing research beforehand and only trading what you can afford.
What are the spreads?
Bitcoin Superstar does not have much information regarding spreads. Each broker may have its own spread limits. We recommend contacting the broker if you want to find out more. These spreads will likely change as the market price of Bitcoin goes up or down.
Fees, limits, and payment options on Bitcoin Superstar
How much does Bitcoin Superstar cost?
All Bitcoin Superstar users have to pay a minimum of $250 upon account creation to enable live trading. There are no membership fees, subscriptions, or other sign-up costs.
What are the payment methods accepted by Bitcoin Superstar?
Bitcoin Superstar does not have any information about payment methods on its website. However, similar trading bots typically only allow credit or debit card payments. If you want to know your options, contact Bitcoin Superstar directly.
You may face additional charges from your credit card company.
Does Bitcoin Superstar also charge fees and commissions?
Bitcoin Superstar does not charge any deposit or withdrawal fees.
The platform charges a 2% commission on profits. Users will only be charged when they withdraw their profits.
Bitcoin Superstar trade sizes and limits
Again, Bitcoin Superstar does not offer much information about trade limits. However, those limits may change based on your paired broker. Contact them directly for more information.
Sign up now with Bitcoin Superstar
Bitcoin Superstar platform
How does Bitcoin Superstar work?
Bitcoin Superstar works by making automated trades based on APIs and algorithms, reading trading signals from the Bitcoin market. The bot attempts to make profits based on its coding. Users can set custom parameters if they have a trading strategy. The platform offers a demo account service to help users feel comfortable.
What devices can I use Bitcoin Superstar on?
Bitcoin Superstar is optimized for browsers on numerous devices. Users can access Bitcoin Superstar on Safari, Chrome, and other available browsers. Some users found the mobile version to be less optimal than computer-based browsers; there is no dedicated mobile app in the app store.
Bitcoin Superstar is available on these devices:
Tablets

iOS

Android

Laptops

Computer
What exchanges and brokers does Bitcoin Superstar partner with?
Bitcoin Superstar does not offer information on partnered brokers or exchanges. Users are assigned a broker automatically. If you would like to know more about your paired broker, speak to them directly or research their reputation and regulation status. We strongly advise users to only make trades with regulated brokers.
Can I use Bitcoin Superstar in my country?
Bitcoin Superstar is active in many countries, provided CFD trading is legal in that jurisdiction. This includes:
Unfortunately, Bitcoin Superstar is unavailable in jurisdictions like China and the USA where CFDs or cryptocurrencies are strictly prohibited.
Register with Bitcoin Superstar
Is Bitcoin Superstar available in my language?
Bitcoin Superstar has a drop-down menu at the top of the homepage. Users can choose from seven languages, including:
English

Spanish

Dutch

Danish
How easy is it to use Bitcoin Superstar?
Bitcoin Superstar is easy to use, regardless of users' experience levels. The bot has minimal tools and many automated features. The interface is user-friendly and intuitive and parameters are easy to change. We recommend using a laptop or desktop computer for the optimal Bitcoin Superstar experience.
This trading bot has different real-time charts so you can gauge the crypto market before enabling live trading. Users can also use the demo account until they know how to use Bitcoin Superstar properly.
While Bitcoin Superstar may seem easy to use, this does not guarantee profits. Trading bots rarely make a profit and you can easily lose all your deposit. We recommend learning more about crypto trading techniques and developing a comprehensive strategy instead of using a trading bot. Read articles, blogs, and expert analyses to improve your knowledge.
Key features
Bitcoin Superstar has several features that benefit account-holders. Features like artificial intelligence, demo accounts, and an intuitive interface make crypto trading easy. Some of these features include:
Streamlined interface
Bitcoin Superstar has an intuitive interface that functions well on most modern devices. The interface and trading tools are simplified, so you don't need to be an expert to make your first trades.
APIs, market analysis, and algorithms
Bitcoin Superstar uses a collection of algorithms, APIS, and trading signals to make trades on the user's behalf. However, account-holders can customize trading parameters so the trading bot executes a specific trading strategy.
Demo account
Bitcoin Superstar has a demo account that you can use after paying your deposit. Account-holders can practice trading techniques and strategize without losing any money. If you are new to trading, demo accounts are an essential part of the learning curve.
Bitcoin Superstar - Visit now
Security and regulation
Is Bitcoin superstar legit?
Bitcoin Superstar looks like many other trading bots on the market. A selection of bots all have the same homepage layout, similar content, and identical deposit requirements. As such, we find it hard to say whether Bitcoin Superstar is legit. In addition, some reviews and testimonials promise huge profits and undersell the potential risks, which raises some concerns.
While Bitcoin Superstar is a working trading bot, there is no way of telling whether the algorithms are placing accurate trades. Keep in mind, no trading bot can predict the market 100%. Only use a trading bot if you have time to develop your strategies and only execute trades on your own terms.
Is Bitcoin Superstar safe?
Bitcoin Superstar has numerous security procedures in place. From robust account verification to required KYC protocols and SSL encryption, information is mostly secure.
That being said, Bitcoin Superstar does not share information regarding partnered brokers; do some research when paired with a broker to make sure they can be trusted. A disclaimer also states Bitcoin Superstar works with third parties and gives customers information for their business and commercial interests.
Am I and my money protected?
Bitcoin Superstar is not responsible for holding your money. The deposit goes to your broker's wallet. The bot only executes trades. If you'd like to know more about your broker's financial security, speak to them directly.
Is Bitcoin Superstar regulated?
We could not find any information about Bitcoin Superstar's regulation status. Some partnered brokers may be regulated. You can ask about their regulation status when they contact you. Only ever conduct business through a regulated broker.
Do I have to verify my account with Bitcoin Superstar
Yes. Users need to verify their account with Bitcoin Superstar and with their paired broker. You need to confirm your name, email, and phone number after completing the Bitcoin Superstar registration form. Then, you need to complete a KYC check with the broker. You'll need proof of identity (passport, driver's license, etc.) and proof of address.
Extra information
Educational resources
Unfortunately, Bitcoin Superstar does not have many educational resources, aside from some basic Bitcoin information on its website. There are no articles or blogs to develop your cryptocurrency understanding. The website has a small FAQ section. If you want to come up with a trading strategy, you'll need to do your own research.
Tools and charting
Bitcoin Superstar offers numerous trading instruments for CFD and leveraged trading. Users can set custom parameters and view charts to inform their trading strategy. However, the platform keeps extra tools to a minimum. If you want more in-depth trading tools, you should choose an alternative broker like eToro.
Customer support
Bitcoin Superstar has a customer support page for prospective traders. When you create an account you can reach a representative by email or phone number. We could not verify how long customer support takes to respond to queries.
Sign up with Bitcoin Superstar
How to get started with Bitcoin Superstar
If you still want to register with Bitcoin Superstar, complete these steps:
Step 1 - Create an account
Head to Bitcoin Superstar and fill out the sign-up form on the homepage. Input your name, email, and phone number.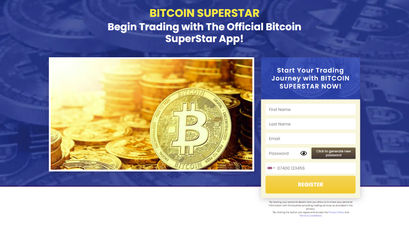 Step 2 - Speak to your advisor
Once you have completed the registration form, you'll be contacted by an advisor. Complete the KYC process and provide proof of identity and address to finalize your account.
Step 3 - Add deposit to your broker wallet
Following the KYC procedure, add funds to your account. Minimum deposit is $250. All users need to pay a deposit to enable live trading.
Step 4 - Use the demo account until you know how the site works
If you have never used a trading bot before, we suggest playing around with the demo account until you know how the site works. This is the best way to create a trading strategy and see whether Bitcoin Superstar is for you.
If you want to proceed with Bitcoin Superstar, you can start making real trades. Let Bitcoin Superstar make automated trades on your behalf, or customize your parameters according to your preferred strategy.
Get Started today
Is there a Bitcoin Superstar alternative?
Yes, there are many more crypto robots available. If you don't want to use Bitcoin Superstar, check out some of our other reviews:
1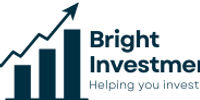 Minimum Deposit
$
Exclusive Promotion
Final thoughts on Bitcoin Superstar
On the surface, Bitcoin Superstar looks like a legitimate way to enjoy trading without any required experience. The interface is functional and tools are easy to use. However, there are numerous dubious reviews online, which is cause for concern. However, the website doesn't make too many promises and warns of financial loss in the small-print; it is important to remember you'll likely lose money using a trading bot.
We suggest finding another platform and developing your knowledge base before trading with your money. The cryptocurrency market is volatile and only informed traders can feasibly make money on any platform, trading bot or otherwise. Check our articles, read blogs, and try demo accounts until you know what you are doing.

Ruby Layram
Ruby is a writer for Bankless Times, covering the latest news on the cryptocurrency market and blockchain industry. Ruby has been a professional personal finance and investment writer for 2 years and is currently building her own portfolio of altcoins. She is currently studying Psychology at the University of Winchester, specialising in Statistical analysis.