What Can I Do on Bitrue?
A group of enthusiasts established Bitrue with a focus on cryptocurrency trading. The platform is based in Singapore and was launched in 2018.
Bitrue employs the use of a blockchain and other financial technologies in a bid to allow universal access to fair financial services. It provides customers with an avenue to trade, manage crypto, invest and earn passive income. It is suitable for both institutional and day traders.
The Bitrue team is led by a senior management team from Capital One. The company has offices in the US, Asia Pacific, and Europe. The platform initially started as a platform focusing on XRP, which has worked to its advantage. It is currently the second-best platform after Binance for XRP. Bitrue uses XRP as its base currency, offering many trading pairs involving XRP.
Bitrue's mission is to be a one-stop-shop trading platform. Some of the main features are:
Leveraged EFTs

Bitrue's native BTR token

Power piggy to help in Investing and earning with your crypto

Special, high-interest opportunities with BTR lockups

Availability of crypto futures trading

High liquidity

A trading engine developed exclusively for traders

Unique core pair trading system

A wide variety of cryptocurrencies supported
Bitrue Overview
| | |
| --- | --- |
| 💼 Provider Type: | Broker |
| 💸 Minimum Deposit: | $0 |
| 💰 Trading Fees: | Varied |
| 💰 Deposit Fees: | 3.5% or $10 charge |
| 💰 Withdrawal Fees: | Varied |
| 💰 Management Fees: | $0 |
| 🔀 Minimum trade order | $10 |
| ⌛ Withdrawal Timeframe: | Up to 3 business days |
| #️⃣ Number of Cryptocurrencies Supported: | 150+ |
| #️⃣ Number of Crypto Pairs Supported: | 500+ |
| 💱 Top supported Cryptocurrencies: | BTC, USDT, XRP, ETH, USDC |
| 📊 Leverage: | Up to 20x |
| 📱 Native Mobile App: | Yes |
| 🖥️ Free Demo Account: | Yes |
| 🎧 Customer Support: | Email, Social media (mainly Telegram & Twitter) |
| ✅ Verification required: | KYC, AML |
| 📈 CFD Available | No |
| 📊 Software: | Website, web app, mobile app |
| ⚽ Social Trading: | No |
| ✂️ Copy Trading: | No |
How We Compare
In the comparison table, we include crucial information such as trade values, fees, and ease of use so if you are new to cryptocurrencies, you know which platforms are the easiest to navigate and where to go to avoid hefty transfer fees. For your peace of mind while trading, we state whether or not each crypto is regulatory-approved and by which institutions.
We even add our own overall rating of each crypto coin.
There is a lot happening in the cryptocurrency market right now, with a variety of tokens created on different platforms and a mode of operation that is very unlike that of traditional financial institutions. Both novice and experienced investors can use our comparison tables to simplify the process of identifying the right cryptocurrencies for them.
As with any investment, the decision to enter the cryptocurrency market requires thorough research. You can rely on us to provide the most up-to-date and accurate information, as we only use credible and reputable sources for our content. This puts investors in the best position to make smart crypto decisions.
Pros and Cons of Using Bitrue
Bitrue Cryptocurrencies and Trading Options
Let's now see what crypto variety Bitrue offers.
What cryptocurrencies can you trade on Bitrue?
There are over 150 tradeable cryptocurrencies and little-known altcoins on Bitrue. The top 5 coins are:
Tether(USDT)

Bitcoin(BTC)

XRP(XRP)

USD Coin(USDC)

Ethereum(ETH)
With a 24h trading volume that usually surpasses $2 billion, Bitrue is one of the top exchanges. It supports over 500 trading pairs. The top pairs by volume are:
Bitcoin (BTC) - BTC/USDT, BTC/USDC

Ethereum (ETH) - ETH/USDT, ETH/BTC, ETH/USDC

XRP - XRP/USDT, XRP/BTC, XRP/ETH

Cardano- ADA/USDT, ADA/XRP, ADA/BTC

Solana - SOL/XRP
Different trading options offered by Bitrue
Apart from spot trading, Bitrue offers the option to trade futures and leveraged EFTs.
The exchange provides over 150 crypto assets that users can buy and sell on the exchange. There are also over 500 trading pairs available on the spot market. The top pairs for spot trading are:
ETH/USDT

BTC/USDT

XRP/USDT

SOL/USDT
Spot trading refers to the buying and selling of digital assets for immediate delivery. For example, if you place a buy or sell order on a spot exchange, you are seeking to trade your crypto for fiat or another cryptocurrency straight away.
Leveraged exchange-traded funds (EFTs) work by using a financial derivative to try and magnify the returns on an underlying asset. Bitrue offers long and short term leveraged EFTs across multiple crypto assets, for instance, XRP3L, XRP3S, AAVE3S, BTC3L, and BTC3S,
Another trading instrument on Bitrue is perpetual futures. There are over 50 pairs that you can trade with this contract. Funds for futures are stored on a separate account, and you'll be required to select the coin pair you wish to trade, e.g., BTC/USDT.
Bitrue supports two margin modes, cross and isolated. Cross mode will use all the funds in your futures account while you have a chance to specify the amount for isolated mode.
These perpetual contracts offer you a chance to increase your risk exposure through leverage. You can also decide to go long or sell short. Some of the top perpetual future pairs are BTC/USDT, XRP/USDT, 1000SHIB/USDT, ADA/USDT, and ETH/USDT.
Can I trade with leverage on Bitrue?
Yes, you can trade with leverage on Bitrue. You can use leverage on both the perpetual futures and leveraged EFTs.
As of December 2021, Bitrue leads other centralized exchanges in the number of Leverage tokens with the support of over 100 coins. Traders can amplify their profits/losses with leverage(set to 3 times your trading amount ) for long and short positions on individual cryptocurrencies. For instance, SOL3S.
For perpetual contracts, the maximum leverage will depend on the value of your position and the underlying asset you decide to purchase. This option also allows you to go long or short, depending on your personal preferences.
The leveraged EFTs and perpetual futures leverage are comparable to those of Binance. Users can increase their risk exposure on various cryptos and trading pairs.
Futures and the use of leverage are inherently riskier than the regular buying and selling of cryptocurrencies. They increase your risk and may put you in financial danger.
What are the spreads?
There is a variable trading fee depending on the pair in question. Bitrue trading fees involving XRP such as XRP/USDT or XRP/BTC have a variable cost of 0.2%. Other mainstream trading pairs involving BTC, USDT, and ETH have a fee of 0.098%
Bitrue Fees, Limits, and Payment Options
What are the deposit and withdrawal fees, limits, and speeds?
Bitrue is both a fiat to crypto and crypto to crypto exchange. There is a large selection of coins you can deposit, from popular crypto like Bitcoin to smaller altcoins like AMAS.
The exchange provides a limited number of ways to fund your user account using fiat money. Exchanges like Binance and Coinbase provide far better options in this respect.
The platform charges trading fees for all the pairs available. Bitrue fees will largely depend on the pair you select. The charges are comparable to platforms like Binance and are better than Coinbase.
Deposit methods
Users can deposit crypto and fiat on Bitrue. The website recommends using other platforms like LocalBitcoins and OTCBTC for a better selection of payment options before depositing on Bitrue.
Bitrue partners with Simplex, a third-party payment solution company, to provide its clients with the ability to deposit fiat using their credit card and Apple pay. Visa and Mastercard are the credit cards accepted on the platform.
The exchange also partners with another company known as Legend Trading to allow its clients to buy crypto using fiat. Legend Trading is a US-based crypto firm that concentrates on institutional traders. Users in the US can use ACH bank transfers, while international clients can use wire transfers.
Users can deposit various fiat currencies, including USD, EUR, GBP, and AUD. ACH and wire transfers may take more than one business day. International wire transfer will take between 2 to 4 business days.
Bitrue doesn't specify any minimum or maximum deposit limits for purchase via credit cards. However, there is a 3.5% or $10 charge, whichever is higher for credit card transactions. Deposits take an average of 10-30 minutes before being credited to the fiat wallet. There are no wire fees for international wire or ACH bank transfers.
The exchange does not state whether they charge for crypto deposits. Crypto deposits are typically instant but may depend on a specific cryptocurrency.
Withdrawal methods
Withdrawal fees are adjusted dynamically depending on the network condition of the blockchain in question. However, Bitrue has some expected withdrawal charges in place. For instance, expect a fee of 0.05 for BNB, 0.0005 for BTC, and 0.01 for ETH.
OTC traders using the Legend Trading platform can expect a fee of $30 for fiat withdrawal to the bank account. This applies if the trade size is less than $50,000.
Before withdrawal, account holders will be required to adhere to three security steps. These settings are:
Setting asset password

Bind Google Authenticator

Bind email
The speeds for withdrawal of crypto will depend on a particular cryptocurrency. For instance, users withdrawing Ethereum tokens could wait up to 30 minutes, while Bitcoin withdrawals could take over 20 hours.
KYC verification does affect Bitrue withdrawal limits. Account-holders with verified accounts can withdraw up to 100BTC per day.
Bitrue trade sizes and limits
The exchange doesn't specify any sort of limits for spot trading. We believe that account holders can buy the smallest fractional unit of crypto. The maximum amount users can trade is at the discretion of the exchange.
OTC traders who use the third-party service, Legend Trading, have a minimum limit of $500 and a maximum limit of $1 million.
Bitrue Trading Platform
What devices can I use Bitrue on?
Ensure that your device is internet-enabled. Use the following to connect to Bitrue:
Tablets

Mobile phones (Android and IOS)

PC
The mobile apps can be downloaded on the IOS and Google app store. It enables you, monitor and trade while on the go. Here is what you can do with the Bitrue app:
Trade and store crypto

Real-time monitoring of the crypto market

Store, convert, transfer and manage all crypto all everywhere, everywhere.

Invest using the power piggy feature

Borrow Bitrue loans

DeFi liquidity Mining
Can I use Bitrue in any country?
Bitrue can be accessed globally in countries including Singapore, the USA, the UK and Canada. However, it does not operate in OFAC countries or countries like China, where crypto exchanges are banned. In the US, it does not operate in Texas or New York.
Is Bitrue available in my language?
Bitrue is available in eight languages. Apart from English, users can find Spanish, Chinese, Indonesian, and Arabic.
How easy is it to use Bitrue?
Buying and selling crypto on Bitrue using other crypto and a credit card is simple enough for beginners. However, OTC traders may find it complicated due to the use of a third-party crypto firm.
The user web interface is simple enough, and the mobile apps are easy to use. The interface for borrowing and investing is also straightforward. Advanced users can enjoy sophisticated features like perpetual futures and Leveraged EFTs.
Key features
Bitrue has a diverse clientele with a trading volume that periodically surpasses $2 billion in 24 hours. Apart from the low fees, other standout features that make this exchange popular are:
Full XRP support
Bitrue uses XRP as its base currency. Traders can fully harness the advantages of XRP to trade crypto easily and at lower fees. The XRP community recognises the exchange and is one of the top five exchanges by XRP trading volume.
Power piggy for passive investment
The Power Piggy feature allows users to earn by investing their crypto in the exchange. There are daily payouts with no lockup period. The feature supports over 60 coins, including BTC, XRP and ADA.
Bitrue loans
Borrowers can pledge over 30 currencies in exchange for popular crypto like BTC that can be sold or invested quickly. There are no handling charges for loans.
Security and Regulation
The safety of funds and crypto-assets is one of the primary considerations for traders. Let's see if Bitrue's security features suffice.
Is Bitrue safe?
You might be wondering if Bitrue is legit. Bitrue has a tarnished history when it comes to safety. Hackers stole close to $4.5 million worth of Ripple and Cardano coins. The company promised to reimburse all those affected. There was also another security breach involving Ethereum Classic in 2019.
The exchange now says it has bolstered its security preparedness. This is after many tests and trials, including pseudo attacks and RO tests. It also employs memory matching technology with high elasticity to avoid DDOS attacks and aid fast and consistent performance of its trading engine.
The platform now uses McAfee security solutions to secure personal data and crypto-assets. Verified users also have to use the 2FA feature to secure their accounts.
Despite the assurance from the exchange, we cannot take their word for it simply due to the past incidents. It has been two years since the last security breach, and we hope the measures put in place can deter any attacks.
Am I and my cryptocurrency protected?
The platform boasts multi-layered systems to protect data and assets. Assets are also secured using a multi signature cold and hot wallet with isolation technology to guarantee asset safety. 99% of crypto assets are stored offline in the cold wallet to prevent easy access by hackers.
Is Bitrue regulated?
The company operates from Singapore and is available globally. The Bitrue website doesn't provide any information regarding regulatory compliance in the countries it operates in.
Do I have to verify my account with Bitrue?
KYC is not mandatory on Bitrue. Before verifications, users can deposit, trade, invest, buy, and withdraw up to 2 BTC daily.
Users can use a driver's license, passport, or national ID for verification. The exchange offers benefits to verified users including better security for accounts, unlocking extra features, trading restricted coins, using the loans service, and withdrawing up to 100 BTC daily.
Extra Information
Educational resources
Users have to contend with the FAQ and a training centre that explains the technical aspect of the platform.
Tools and charting
Traders enjoy several order types, including limit and market orders. The exchange also has trigger ordering capabilities and technical indicators for analysis. The multi charts on the exchange can show moving averages and much more.
Professional traders might feel left out because these tools are basic to intermediate. The platform recommends using the Legend Trading platform, integrated with Bitrue.
Customer support
Customer support is via email — support@bitrue.com — and social media. Telegram and Twitter are the main social media channels to ask for help.
How to Buy and Sell Cryptocurrency on Bitrue - For exchanges
How to buy crypto on Bitrue
Bitrue is a fiat to crypto and crypto to crypto exchange. Users can deposit their money in exchange for crypto or fund their purchases using a variety of crypto.
If you want to learn how to buy on Bitrue, follow the bellow guidelines:
Step 1: Sign Up to the Platform
Step 2 (Optional): Verify Your Identity
How to sell crypto on Bitrue
Step 1: After login, Use the buy/sell panel to select the cryptocurrency you want to sell.
Step 2: Enter the number you want to sell.
Step 3: Click sell.
Step 4: Check if crypto/funds are available in the wallet.
What to Consider when Choosing Bitrue?
Due to its lower volume, Bitrue is not among the top 50 exchanges by liquidity. Also, If you decide to partake in yield farming or other risky investment products on the platform, you may lose your entire investment when staking cryptocurrency.
Furthermore, if you are in the US, it is important to remember that you cannot open an account in New York or Texas.
Is There an Alternative to Crypto Brokers?
Yes, there are many more ways to trade cryptocurrencies such as using cryptocurrency robots. Check out some of our reviews for the best trading robots:
Is There an Alternative to Bitrue?
Opening an account with eToro is quick and easy, and they offer commission-free stock trading also. The platform offers cutting-edge features like social trading, which allows you to copy the techniques of other traders. On the other hand, eToro charges significant non-trading fees, such as for withdrawals and inactivity.
Another top choice is Pepperstone. Users can trade long and short cryptocurrencies without the need for a digital wallet. Users can also trade cryptocurrency CFDs. Crypto CFDs are products that can be traded on a market outside regular business hours and on weekends. You also have the option to take a leveraged position when using crypto CFDs, depending on your location in the world.
Another excellent option is Binance. The platform offers low fees, which means that traders can keep more of their investments and profits. There is also an impressive selection of trading options and order types.
CFDs are risky due to minimal industry regulation. Furthermore, investors must also understand that losses are magnified relative to their margin.
1
Minimum Deposit
$50
Exclusive Promotion
More than 3,000 assets, including currencies, stocks, cryptocurrencies, ETFs, indices and commodities
Buy crypto, or trade cryptocurrencies via CFDs
This ad promotes virtual cryptocurrency investing within the EU (by eToro Europe Ltd. and eToro UK Ltd.) & USA (by eToro USA LLC); which is highly volatile, unregulated in most EU countries, no EU protections & not supervised by the EU regulatory framework. Investments are subject to market risk, including the loss of principal.
2
Minimum Deposit
$200
Exclusive Promotion
Variety of Crypto CFDs and Crypto Indices
In trading crypto CFDs you do not own or have any rights to the underlying assets
Spread bets and CFDs are complex instruments and come with a high risk of losing money rapidly due to leverage. 75.8% of retail investor accounts lose money when trading spread bets and CFDs with this provider. You should consider whether you understand how spread bets and CFDs work, and whether you can afford to take the high risk of losing your money.
3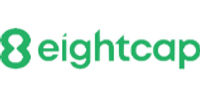 Minimum Deposit
$100
Exclusive Promotion
Trade Cryptocurrency Derivatives on MT4 and MT5
Expert customer service support
Final Thoughts
Our Bitrue exchange review detailed the various features that allows you to buy, sell, invest and borrow. Purchasing crypto on the platform doesn't require KYC verification. There are many cryptocurrencies and trading pairs available for trade.
Despite the security incidences earlier on, the team behind this exchange has put robust security features in place. Most of the crypto assets are stored in a cold wallet. However, we strongly advise against leaving your crypto or funds on the exchange.
The exchange would suffice for beginners and intermediate crypto traders. The interface is simple and extra tools for charting and analysis are available. Beginners will find it easy to trade because buying and selling are pretty straightforward.
Investing in cryptocurrency is high-risk and speculative.
Find out More About Brokers Here
FAQs
Is Bitrue available in the US?
Where is Bitrue located and who is the CEO?
Author Bio

Khashayar Abbasi
Khashayar discovered Bitcoin back in 2014 and has since spent countless hours researching the different use cases of cryptocurrencies. He has a bachelor's degree in International Relations and has been a writer in the financial services industry for nearly half a decade. In his spare time, Khashayar enjoys photography, cycling, and ice skating.