Markets.com was founded as GFC Markets before being rebranded as Markets.com. It was purchased by Playtech in 2008, who currently owns it. It is managed by their financials division, Finalto Group.
All instruments on the platform are bought and sold as CFDs tracking the value of assets. They do not sell crypto directly.

Primarily focused on stock, with 1960 listed, followed by forex, ETFs, indexes, commodities, and then crypto.

Markets has 4 different platforms and a mobile app available on iOS and Android. Each platform offers different instruments and tools for different types of traders. Marketsx is their flagship product which offers access to all of their 2200+ CFD instruments. Marketsi is only for trading stock and is not covered in this article.

You can take leverage for most of their instruments including those tracking the value of crypto.

Their charts are powered by Tradingview.

Markets.com also provides news and indices with fundamentals rankings, tip rankings, technical analytics tools, and sentiment reports.

They offer both stop loss and take profit orders.
Markets.com Overview
| | |
| --- | --- |
| 💼 Provider Type: | CFD & Stock Broker |
| 💸 Minimum Deposit: | $100 |
| 💰 Trading Fees: | Varied |
| 💰 Deposit Fees: | None |
| 💰 Withdrawal Fees: | Varied |
| 💰 Management Fees: | $10 per month after 3 months of inactivity |
| 🔀 Minimum trade order | 0.01Lots |
| ⌛ Withdrawal Timeframe: | 24 Hours |
| #️⃣ Number of Cryptocurrencies Supported: | 25 |
| #️⃣ Number of Crypto Pairs Supported: | 0 |
| 💱 Top supported Cryptocurrencies: | BTC, ETH, ADA, LTC, DASH |
| 📊 Leverage: | 30x |
| 📱 Native Mobile App: | Yes |
| 🖥️ Free Demo Account: | Yes |
| 🎧 Customer Support: | Email, Live chat, Phone |
| ✅ Verification required: | KYC |
| 📈 CFD Available | Yes |
| 📊 Software: | Website, web app, mobile app |
| ⚽ Social Trading: | Yes |
| ✂️ Copy Trading: | Yes |
| 👮‍♂️ Regulators | FCA, CySEC, ASIC, FSCA, FSC, ESMA |
Pros and Cons of Using Markets.com
Pros
Provides exposure to many different types of securities in one place. Good for those who want to trade crypto as well as stocks, forex, and commodities without having to keep track of multiple accounts in different apps
Multiple indices, technical tools, and trader focused news reports help traders stay informed without having to actively search the web
Free and fast deposits with a debit card
Customer service responds to chats with email within 24 hours
Provides a Demo account feature, so traders can try their hand at trading CFD positions in a simulation of the real platform before they use (lose) money.
Cons
Markets.com wasn't built for crypto and their crypto CFDs are more of an afterthought. Because Marketsx is not an exchange, there is no wallet. You cannot take your crypto off the platform or trade between cryptocurrencies. There are only 25 major coins listed on the platform compared to the 500 on Binance
Steep learning curve at first compared with other brokers and major exchanges. The consumer facing website is uninformative, the user experience on the platform itself is very fiddly, and understanding the instruments requires a deep dive that isn't worth it
High fees overall and more traders lose money on Markets.com than similar CFD trader sites as a result
Markets.com Cryptocurrencies and Trading Options
What cryptocurrencies can you trade on Markets.com?
Markets.com provides CFDs for 25 cryptocurrencies. You can't buy or trade cryptocurrencies like you can on an exchange.
Here are 5 of the most popular crypto CFDs they offer:
Different Trading Options Offered by Markets.com
You can't trade cryptocurrencies on Markets.com in the same way as you can on an exchange. Markets.com doesn't actually sell crypto and you don't take ownership of crypto itself. Instead, on Markets.com you are buying contracts for difference (CFDs).
CFDs are a contract with the broker, not an asset or an option to buy an asset. You only make money if the price of the cryptocurrency they are based on moves in the direction you expect. If you take a buy position you expect the price to go up; if you take a sell position you expect the price to go down. When you close your position you either get the difference in price added to your account balance, or, if the price goes against your favor, you must pay the difference in prices out of your account balance. Regardless, you have to close the position or you will lose all the money you put into the CFD.
You cannot buy derivatives like futures or options. The only pseudo-exception is their Bitcoin Futures CFD — where you can take buy or sell positions based on the price of Bitcoin futures.
They also offer CFDs based on currencies, indexes, commodities, stock shares, ETFs, bonds, and their proprietary blends.
Can I Trade With Leverage on Markets.com?
You can take leverage against the crypto CFDs offered by Markets.com with different margin requirements for different cryptocurrencies. Regulators require 3% margin on CFDs, which means brokers can offer up to 30x leverage. Markets.com only offers 2x, 5x, or 10x leverage depending on the cryptocurrency the CFD is based on. EU traders can only take 2x leverage on crypto CFDs.
Exchanges can offer more leverage. For example, Binance offers 20x. On some sites, like Primexbt, BitMEX, and Bybit, traders can take as much as 100x leverage.
In general, CFDs are highly speculative, and traders should tread with caution. More than two thirds of all CFD investors lost money overall. Leverage multiplies this risk by the amount of leverage taken and should be treated with even more caution.
If you take leverage you multiply the potential gains and losses. In the event the price swings against your favor more than the value of the initial investment, you have to keep a large enough balance to cover the difference. This is called margin calls. If you are unable to make the margin calls, your leveraged positions will be liquidated and you will lose the entire principal of the investment plus the balance of your account. However, it's impossible to owe more money than you have in your account because of Markets' zero balance protection.
Markets.com offers up to 300x leverage for some CFDs in some countries. In the UK and most EU countries you can't take more than 30x leverage because of 3% margin regulations.
What Are the Spreads?
CFD broker spreads are the difference between the buy and sell prices of the CFD. You pay one price when you take a buy or sell position and another when you close the position. These spreads are different for every instrument on the platform and can vary day to day. The spread price changes with the market price.
Markets.com spreads are relatively high when compared to other brokers. For example, the lowest spread fee on Markets.com is 0.4% for their Bitcoin CFD. The spreads for less popular altcoin CFDs are closer to 2%. As an example, Polkadot (DOT) has a spread of 1.7% at the time of writing. In comparison, some brokers offer spreads as low as 0.002% and the industry maximum is 2%.
Markets.com doesn't charge any commissions directly for trades. Instead, the spread between the buy and sell price is how they take a margin out of every position for profit.
Fees, Limits, and Payment Options on Markets.com
What Are the Deposit and Withdrawal Fees, Limits, and Speeds?
Markets.com only offers a few major payment methods, as compared to other platforms which offer many payment methods including those specific to underbanked countries.
While they don't charge commissions and have almost no "fees", the total margin taken in spreads is equivalent to most other platforms that have very low spreads but charge fees for putting money on, or taking it off, the platform. The total you lose on these "fees" also depends on the type of instrument you are trading. For example the spreads are very high for Forex when compared with their competitors, slightly high for crypto CFDs, and approximately industry average for commodities.
Deposit Methods
Here are the payment methods you can use to fund your account:
Debit card

Credit card

PayPal (EU only)

Sofort (EU only)

Neteller (not available in the UK)

Skrill (not available in the UK)

Bank wire transfer
The minimum deposit amount is 100 of whatever base currency you use to fund your account. For comparison, some broker platforms have no minimum deposit. Others require $1000s. The industry average for brokers is around $100.
There are no fees to make a deposit charged by Markets.com, though your payment processor may charge a fee.
Wire transfers can take 2 to 3 days to clear. Debit and credit card deposits are available instantly, or within a few hours, depending on your card issuer's policies.
Markets.com requires KYC verification before making a deposit. You will be required to prove both your citizenship and residence.
Withdrawal Methods
There are also no fees for withdrawals.
The same payment methods work for withdrawals. In fact, you must use the same payment method for withdrawals as you used for your initial deposit. This is to avoid money laundering.
There are minimum requirements for withdrawals which depend on the payment method:
Bank transfer – 100 USD, GBP, EUR (but only 20 in EU)

Credit or debit card – 10 USD, GBP, EUR

Skrill or Neteller – 5 USD, GBP, EUR

PayPal – 10 USD, GBP, EUR
The processing time for withdrawals varies. Typically for bank transfers it takes three to five days. Credit card transfers can take up to seven working days.
How Much Are Markets.com's Fees and Commissions?
There are no fees to add money to your account, or transfer it back to your bank. There are no commissions charged for purchase of CFDs.
The only fees charged by Markets.com are:
Account inactivity fees of $10 per month after 3 months of inactivity

Ongoing rollover swap fees for positions you hold into the next trading session. Trading sessions on crypto CFDs are 22:01 UTC +2 until 22:01 the following day. If you hold a position into the next trading session they charge you to facilitate holding your position. These fees range between 3.75% and 10% depending on the type of asset the CFD is based on. These fees are levied on your position every day you hold the CFD position.

Currency conversion fees when you purchase a CFD position, which has a value quoted in another currency than the currency you hold on the platform. These are 0.6%.
Markets.com Trade Sizes and Limits
Because you are buying CFD positions on Markets.com, you have to buy the position by the number of lots. Lot sizes vary by instrument type but are 1 coin for crypto CFDs and 100,000 for forex CFDs. The minimum order size is 0.01 lots.
There is no information on their site about maximum trade size.
Markets Trading Platform
What Devices Can I Use Markets.com On?
Mobile phone application: In countries where Markets.com is available, you can download the Markets.com app for iOS and Android. It provides all the basic functions of the Marketsx platform, including account setup, funding an account, and taking/closing buy and sell positions on all the Markets.com CFD instruments.

Website platforms: There are 4 different versions of the desktop webapp. Most users use the Marketsx platform, which provides access to all the instruments Markets.com offers. Other platforms include Marketsi (where you can actually take ownership of stock, not CFD positions), MT4, and MT5. Each has a focus on a specific class of instruments and some differences in features and tools. Marketsx is an improvement on Metatrader4 and Metatrader5 because it brought all the CFDs and tools under one application.
Can I Use Markets.com in Any Country?
CFDs are illegal in a number of countries, and so Markets.com is only able to legally operate in countries which allow CFD trading. For example CFDs are illegal in the US, Canada, Belgium, Japan, and India . However, US citizens can still create and fund an account online on the website, though the app is not available on their app marketplace.
The majority of Markets.com users are based in the UK and Euro zone, though 128 countries have access to the platform.
You should check whether CFDs are available in your country before setting up an account online.
Is Markets.com Available in My Language?
Markets.com supports 47 languages. A few of the top languages include :
English

German

French

Spanish
How Easy Is It to Use Markets.com?
Markets.com is hard to understand, let alone use. While many biased reviews state that the platform is adaptable and good for beginners, just wrapping your head around the spreads, fees, and how to open and close positions makes it an experienced-trader-only platform.
The user experience itself is rather difficult and requires much time to understand. The FAQs and website are uninformative. It is hard to search for reliable information about the platform and some information is incomplete — even in the extensive PDF guides which specify the ridiculously convoluted terms.
Key Features
While the user experience and knowledge gap are difficult to overcome, Marketsx does offer a number of tools which help traders learn.
Demo account
Before you set up and fund a live account, you can use their demo account to "play" with CFDs risk free. Every user should start here unless they have experience trading CFDs before they start paying for positions.
Tools and indices
Marketsx includes 14 trader tools including fully customizable charts, insights based on 50,000 bloggers, and a Hedge Funds Confidence index.
Trading cubes
Trading cubes is a way to bundle together a number of positions so you don't have to execute as many trades. Some users found this streamlined the process while others complained that they couldn't understand it.
Security and Regulation
Is Markets.com Safe?
No. The fees make it prohibitively expensive and taking leverage against contracts with such high fees is far from "safe". However, they did receive outstanding marks for security, and one study gave them a trust score of 97 out of 100.
Am I and My Cryptocurrency Protected?
It depends on the country you reside in. For example, the financial services compensation in the EU under CySEC is up to 20,000 euros, and in the UK 85,000 pounds under the FCA.
In terms of IT security, Markets.com is the gold standard among CFD brokers, utilizing SSL, firewalls, and advanced encryption.
Is Markets.com Regulated?
Markets.com is regulated by multiple international regulatory bodies including:
Do I Have to Verify My Account With Markets.com?
Yes, you will be required to prove both your citizenship with a passport or national drivers license, and proof of residence to verify you are a citizen and resident of a country where it is legal to trade CFDs. This is to comply with financial regulations and for KYC purposes.
Extra Information
Educational Resources
As covered above, there are extensive educational resources on the platform. Examples include a news feed and market insights from bloggers. There is also a very long FAQ on their site and they provide PDFs about all the intricacies of the platform and their terms.
Tools and Charting
This is where Markets.com is ranked highest among its competitors. There are 85 indices, customizable charts, technical tools, and more.
Customer Support
Markets.com has both phone and online support. However, many crypto CFD traders complained that they couldn't get support on the weekend.
You can reach them at their UK phone number, from 00:00 GMT+2 Monday to 23:55 Friday. The "live" chat functions mostly as a contact collection form, both during business hours and after hours. Instead just email them directly at support@markets.com if you have questions that don't require immediate assistance. They reliably respond within 24 hours on weekdays.
How to Open an Account With Markets.com
Step 1: Visit Markets.com Official Site & Sign Up
Step 2: Fund Your Account
Step 4: Monitor Your Positions
Is there an alternative to Markets.com?
Yes, there are many more ways to trade cryptocurrencies. Check out some of our reviews for the best brokers:
1
Minimum Deposit
$50
Exclusive Promotion
More than 3,000 assets, including currencies, stocks, cryptocurrencies, ETFs, indices and commodities
Buy crypto, or trade cryptocurrencies via CFDs
This ad promotes virtual cryptocurrency investing within the EU (by eToro Europe Ltd. and eToro UK Ltd.) & USA (by eToro USA LLC); which is highly volatile, unregulated in most EU countries, no EU protections & not supervised by the EU regulatory framework. Investments are subject to market risk, including the loss of principal.
2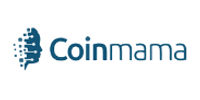 Minimum Deposit
$100
Exclusive Promotion
Crypto assets are highly volatile and largely unregulated. There is no guarantee that any crypto asset will have at any time in the future certain value (if any) or market liquidity. Crypto assets are at risk of losing substantial (or all) value within a short time period.
Final Thoughts
Markets.com is best for advanced traders who understand CFDs and want to make use of the many educational resources and tools. Markets.com is optimized for stock and forex CFDs and their crypto offering is quite limited compared to other brokers like eToro or Capital.com.
Your average retail investor should use a different platform and trade other types of assets and instruments before trading CFDs. The risks associated with trading CFDs, especially on margin, are even higher than trading cryptocurrencies on exchanges. Most accounts lose money overall. If you want to try trading CFDs for the first time, you should use the Markets.com demo platform before funding an account.
Even advanced traders will balk at the exorbitant roll-over fees and relatively high spreads. Other platforms offer lower fees overall.

Khashayar Abbasi
Khashayar discovered Bitcoin back in 2014 and has since spent countless hours researching the different use cases of cryptocurrencies. He has a bachelor's degree in International Relations and has been a writer in the financial services industry for nearly half a decade. In his spare time, Khashayar enjoys photography, cycling, and ice skating.