Launched in 2018, WazirX was the first cryptocurrency exchange to be based in India. In November 2019 they were acquired by today's largest crypto exchange Binance. They are founded by blockchain enthusiasts so there is respect from the institutional world, inherited from Binance's reputation, and from the wider blockchain community. It has a wide range of features, some unique to WazirX and others more widely expected from a large exchange.
Here are some of most significant features within the platform:
A Smart Token Fund market that allows you to search through competing traders, analyze their background and strategy, and then purchase their Smart Token with your own crypto

Good deposit methods for the region, including MobiKwik

International availability (excluding some countries)

Zero commission USDT transfers through their P2P platform

Available across all five different platforms (web, Android, iOS mobile, Windows, Mac)

Earn 50% a commission on fees for every trade by referring people to the platform

24/7 customer support

100+ coins paired with USDT

Native coin (WRX) mining
WazirX Overview
| | |
| --- | --- |
| 💼 Provider Type: | Exchange |
| 💸 Minimum Deposit: | Rs 100 |
| 💰 Trading Fees: | 0.20% |
| 💰 Deposit Fees: | Varied |
| 💰 Withdrawal Fees: | Varied |
| 💰 Management Fees: | None |
| 🔀 Minimum trade order | $14.5 |
| ⌛ Withdrawal Timeframe: | 30-60 minutes |
| #️⃣ Number of Cryptocurrencies Supported: | 200 |
| #️⃣ Number of Crypto Pairs Supported: | 382 |
| 💱 Top supported Cryptocurrencies: | BTC, ETH, XRP, LTC |
| 📊 Leverage: | 20x |
| 📱 Native Mobile App: | Yes |
| 🖥️ Free Demo Account: | Yes |
| 🎧 Customer Support: | Live chat, Email, Helpline (only for India) |
| ✅ Verification required: | KYC |
| 📈 CFD Available | No |
| 📊 Software: | Website, web app, mobile app |
| ⚽ Social Trading: | No |
| ✂️ Copy Trading: | Yes |
Pros and Cons of Using WazirX
WazirX offers a great range of cryptocurrencies, with over 200 coins and tokens on offer to its users. Also, its easy-to-use platform helps it stand out from some of its industry competitors, but it lags behind in terms of fees.
Pros & Cons
WazirX Cryptocurrencies and Trading Options
What Cryptocurrencies Can You Trade on WazirX?
WazirX offers all of the most popular cryptocurrencies like Bitcoin, Ethereum, Dogecoin, and Ripple. In fact, there are over 200 coins and tokens available to users – and over 382 pairs.
Here are the top 5 traded coins on the platform in 2022:
Tether (USDT): USDT/INR, USDT/BTC, USDT/ETH

Bitcoin (BTC): BTC/INR, BTC/USDT, BTC/XRP

Shiba Inu (SHIB): SHIB/USDT, SHIB/INR, SHIB/BTC

Ethereum (ETH): ETH/INR, ETH/BTC, ETH/USDT

pNetwork (PNT): PNT/INR, PNT/USDT, PNT/BUSD
Different Trading Options Offered by WazirX
There aren't as many trading options on WazirX as some of its competitors. They do have spot markets though. This is when you place an order and when your order limit is reached, WazirX will automatically execute your trades for you. It's a useful feature, but is considered standard on an exchange. Other than this, there are no futures, options, or speculative markets available to users.
Can I Trade With Leverage on WazirX?
There are no leverage trading options available on WazirX.
*Disclaimer: You should always carefully consider whether leveraged tokens are consistent with your risk tolerance, investment objectives, investment experience or sophistication, financial condition, financial needs and personal circumstances and other considerations that may be relevant to you.
What Are the Spreads?
Spreads don't apply to WazirX, as they are an exchange. Usually, spread costs are found on brokers and are the way in which they make money. They are the small amount of money between a price to buy and a price to sell or the "bid" and "ask" prices. Wazirx makes its money in other ways, like maker/taker fees.
Fees, Limits, and Payment Options on WazirX
What Are the Deposit and Withdrawal Fees, Limits, and Speeds?
Warzix offers a somewhat limited choice of payment options when compared to some of its market competitors. Most of the available methods are more focussed on those living in India, so for the region it performs well, but internationally it's below average. In addition to this, it doesn't accept credit cards.
Fees, as always, depend on which deposit/withdrawal method you use. Generally, deposits are free (with exceptions) and withdrawals are subject to a charge. WazirX charges similar rates to other cryptocurrency exchanges.
Deposit Methods
WazirX payment methods are for those with easy access to the Indian banking system, with some methods offering viable international options. They include:
Net Banking: Instant transactions, minimum deposit of 100 INR, maximum of 4.99 Lakhs; there is no limit, a fee of 23.6 INR.

Modes accepted: National Electronic Funds Transfer (NEFT); Real-time Gross Settlement (RTGS); Immediate Payment Service (IMPS).

MobiKwik: Instant transactions; minimum deposit of 100 INR; fee is applicable to gateway used.

WazirX does not accept credit cards.

KYC is required for all payments and must be made by the account user.
Withdrawal Methods
WazirX only accepts withdrawals to bank accounts. You can withdraw your funds to any bank account that is linked with your WazirX account and the relevant KYC information. Again, this account must be NEFT, RTGS or IMPS accepted. Funds should take around a few hours to get into your account, with the longest time taking around 72 hours.
The fees you pay depend on whether you utilize the instant withdrawal function. Instant withdrawals charge 10 INR and non-instant NEFT withdrawals charge 5 INR. There is a minimum withdrawal limit of 1000 INR per transaction. Maximum limit per day is 1 Crore and 50 Lakh per transaction.
How Much Are WazirX's Fees and Commissions?
Generally, WazirX charges for deposits, withdrawals, and a maker/taker fee. This is how they make their commission and generate revenue. Maker/taker fees are a common way for exchanges to make money. WazirX has high fees when compared with its industry competition.
Check out this explanation to learn more on these fees:
Exchanges work by a simple give and take of its customers' liquidity.

On the one hand, users provide liquidity for an exchange by placing limit orders – to put in a request to buy a cryptocurrency when it hits a certain price, like a deposit (maker).

Similarly, liquidity is taken back by those customers that sell assets on the marketplace (taker). Thus, there is a constant stream of capital flowing between traders, mediated by the exchange in question.

Taker fees are usually the highest of the two as you are removing liquidity from the exchange.

WazirX charges a flat maker/taker fee of 0.2% for spot trades.

There are zero fees for the platform's P2P exchange.

When trading the Smart Token Fund, you will have to pay 25% of your profits to the skilled traders that own that fund.

Bank transfer deposits have a 6.7 INR transaction fee.

Withdrawal fees apply and depend on which asset you are withdrawing, so we advise checking this.
WazirX Trade Sizes and Limits
Trade sizes depend upon which asset you are trading. You can access a full list of all the assets available on WazirX with the relevant limits on their website. Here are the limits of the most popular five:
Tether (USDT): Minimum deposit of 50 USDT; minimum withdrawal amount of 100 USDT; maximum withdrawal amount of 20,000USDT.

Bitcoin (BTC): Minimum deposit of 0.0006 BTC; minimum withdrawal amount of 0.0012 BTC; maximum withdrawal amount of 3 BTC.

Shiba Inu (SHIB): Minimum deposit of 1101928 SHIB; minimum withdrawal amount of 2203856.0 SHIB; maximum withdrawal amount of 110192837 SHIB.

pNetwork (PNT): Minimum deposit of 56.07 PNT; minimum withdrawal amount of 112.14 PNT; maximum withdrawal amount of 5607.48 PNT.

Ethereum (ETH): Minimum deposit of 0.01 ETH; minimum withdrawal amount of 0.02 ETH; maximum withdrawal amount of 15 ETH.
Wazirx Trading Platform
What Devices Can I Use WazirX On?
You can access WazirX on either its webpage, desktop platform, or via their mobile app. The app is available on both the Apple app store and the play store for android. The functions available are very similar on both platforms.
Mobile phone application: The application can be downloaded from the app store or play store for free. It enables users to trade, spot trade, P2P trade, and deposit and withdraw funds. The app is very easy-to-use and has an attractive design to make it a pleasant user interface.

Webpage: The webpage is a very easy-to-use platform with a smart and modern design. You can trade, spot trade, P2P trade, deposit and withdraw funds.

Desktop platform: This platform is relatively identical to the webpage and has all of the same functions (trade, spot trade, P2P trade, deposit and withdraw fund, etc).
Can I Use WazirX in Any Country?
WazirX is available in a range of different countries. While you can only trade in IRN, the platform is open for use internationally. The four main countries it is available in are:
WazirX is not available in some countries such as: The United States, Croatia, Iraq, and Iran.
It is worth noting that India has been subject to some national regulation regarding cryptocurrency. In 2018 it was effectively banned, but since early 2020 this has been repealed. There is a constant stream of new regulation circling the country, so we strongly advise you to keep up to date with the relevant regulation surrounding cryptocurrency.
Is WazirX Available in My Language?
WazirX is available in at least four of its main languages:
English

Hindi

Gujarati

Tamil
How Easy Is It to Use WazirX?
WazirX is certainly built with the purpose to be simple to use. Whether you are withdrawing, depositing, trading, or using any of its other features, it is well laid-out and clearly explained. On the web platform and desktop trader you can clearly navigate across all major functions using the header. To deposit or withdraw you simply click the "funds" tab and then follow the relevant steps.
Trading is just as simple. By clicking the "exchange" tab you can find access to spot trading. Once on the trading screen, you will clearly see assets listed on the left hand side to seamlessly switch between them. The screen will also show the order book, price chart, and order history. There are also multiple trading views to choose from, allowing users to suit the platform for their individual needs.
Similarly, the mobile app has a simple user interface and is built for fast and efficient trading. It is a beginner-friendly interface that offers almost all the same functions as the web and desktop traders.
Key Features
While WazirX offers less features for cryptocurrency trading than its competitors, it delivers the features it does offer quickly and efficiently. It offers over 200 coins and tokens, access to a range of platforms, and a 24/7 support system. There are also three really unique and valuable features it offers than are worth you knowing:
Smart Token Fund
In the same way as conventional stock market funds, WazirX's Smart Token Funds let you buy one singular asset containing a collection of many cryptocurrency assets. You can browse through the market of different funds owned by independent traders while analyzing activity and background, fund performance, cryptocurrency holdings, and more. Once selected, you buy this collection of funds, transferring your capital to the fund holder to invest at their discretion. You pay a fee of 25% of all earnings to the fund owner.
WRX Mining
Simply by trading assets like Bitcoin, USDT, and INR you can earn WRX (the native token of WazirX). There is a reward scheme in place that details "boosts" and earnings of WRX. Phase 1 of this has just finished, so we are now waiting for the details of phase 2. This is worth looking out for.
Referral Program
By referring new users to WazirX, you can earn a 50% commission on the fees of every trade made by that user. You just need to share the unique referral code and wait.
Security and Regulation
Is WazirX Safe?
WazirX is considered a relatively secure platform and boasts that it is the safest in India. Its close association with Binance offers great confidence to its users. Additionally, it stores 95% of your funds in offline cold storage to protect it from hacking. It offers both two-factor authentication and OTP (one-time password) authentication.
It is really important for you to check the relevant regulation that applies to you, as regulations in India can be complex and somewhat unclear.
Is my Cryptocurrency Protected? Am I?
There is no insurance available with WazirX.
Is WazirX Regulated?
WarzirX is not currently regulated by any recognized institution.
Do I Have to Verify My Account With WazirX?
Yes. All the relevant KYC conditions must be met. You will need an official ID or passport, proof-of-address, and an image of yourself.
Extra Information
Educational Resources
WarziX has good educational resources. There are video tutorials, FAQs, how-to-guides, and a really extensive blog covering a huge range of cryptocurrency/trading topics.
Customer Support
There is a good help center on the website that answers FAQs. You can also access the 24/7 live chat support feature. Additionally, you can submit a request to the WazirX team detailing your problem. You can only send this request via email, but it gives you the opportunity to attach relevant documentation. There is also a customer care helpline you can ring but the number is based in India.
How to Buy and Sell Cryptocurrency on WazirX
How to Buy Crypto on WazirX
Step 2: Verify Your Identity
Step 4: Browse the "Exchange" Tab
How to Sell Crypto on WazirX
Step 1: Open the web trader or mobile app.

Step 2: Click the "funds" tab, where you will be able to view the coins and tokens that you hold.

Step 3: Click the cryptocurrency that you wish to sell and then on "buy/sell."

Step 4: Select the amount of your cryptocurrency you want to sell and then input the price at which you would like to sell it. Then, execute your order.

Step 5: Wait for the conditions of your order to be met. When they do, WazirX will execute it and the funds will be added to your account.

It is worth noting that if you purchased your cryptocurrency with Bitcoin or WRX (WazirX native coin), then selling them will convert the crypto into Bitcoin or WRX.
Is there an alternative to WazirX?
Yes, there are many more ways to trade cryptocurrencies. Check out some of our reviews for the best brokers:
1
Minimum Deposit
$200
Exclusive Promotion
Variety of Crypto CFDs and Crypto Indices
In trading crypto CFDs you do not own or have any rights to the underlying assets
Spread bets and CFDs are complex instruments and come with a high risk of losing money rapidly due to leverage. 75.8% of retail investor accounts lose money when trading spread bets and CFDs with this provider. You should consider whether you understand how spread bets and CFDs work, and whether you can afford to take the high risk of losing your money.
2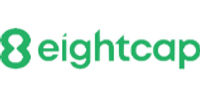 Minimum Deposit
$100
Exclusive Promotion
Trade Cryptocurrency Derivatives on MT4 and MT5
Expert customer service support
3
Minimum Deposit
$50
Exclusive Promotion
Trade and invest in over 25 cryptocurrencies
Extremely simple user interface
Over 68 million customers
Final Thoughts
WazirX is a simple cryptocurrency exchange that gives residents of India a great interface to trade crypto. Anyone outside of India may struggle when trying to deposit and withdraw funds.
Fees are more than the industry average, but WazirX has a great association with Binance, which makes it secure and attractive. There is also a great range of assets, with over 200 coins and 300 pairs. WazirX certainly has some really unique features available on the platform which may entice international users over; such as crypto funds, mining, and 50% commission referral bonuses.
Author Bio

Amala Pillai
Amala is custom content and news editor based in London. She is a former financial journalist based in Singapore with 7 years of experience covering a range of business and financial topics. Now she focuses on crypto and macro-economics. She has also covered feature profiles, tech, business politics and ESG— she was the Environment Editor for the Solutions Newspaper, 2016 and worked in an editorial capacity at both News corp (Dow Jones) and JBN. She also has experience as a content creator, strategist and brand editor for various financial institutions and banks.