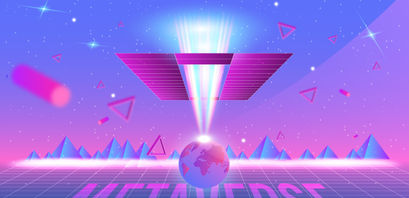 Government of Dubai To Open Offices in the Metaverse

Murtuza Merchant
Last updated 30th Nov 2022
VARA purchases first piece of land in The Sandbox
VARA will be the first regulatory authority in the crypto space to have offices in the Metaverse
Dubai's regulatory authority will soon have its virtual headquarters in the Sandbox metaverse, the regulator has announced in a statement.
The move will make Dubai's Virtual Assets Regulatory Authority (VARA) the first regulatory authority in the cryptocurrency industry to have an office space in the metaverse.
According to the statement issued Tuesday, by entering the Metaverse, VARA aims to reach a "borderless audience," so as to improve social inclusion and environmental sustainability by using fewer physical resources to manage its activities.
Metaverse foray to accelerate Dubai's GDP growth
Inaugurating the VARA MetaHQ on the Sandbox, Hamdan bin Mohammed bin Rashid Al Maktoum, Crown Prince of Dubai and Chairman of Dubai Executive Council, said, "VARA has been established as a mission-focused Regulator, to nurture and safely scale a rapidly decentralizing business landscape founded on four cornerstone principles - secure cross-border interoperability, informed investor adoption, market protection prioritization, and responsible industry participation."
"Dubai is creating a prototype Decentralized Regulator Model, inviting international thought leaders – global authorities, governance custodians, and industry shapers – to participate, exchange knowledge, and problem-solve collectively so that we enable the dynamic virtual assets sector to build economic resilience, accelerate social inclusion, and address environmental sustainability," he added.
The development comes as an addition to Dubai's already growing interest in the crypto industry. The city thrives to become a globally recognized crypto-friendly nation, a goal that doesn't seem far off considering the city's continuous efforts in this domain.
VARA is a virtual assets law and regulatory authority which was set up only in March of this year to establish the emirate's position as a key player in designing the future of virtual assets.

Murtuza Merchant
Murtuza Merchant is a senior journalist, having been associated with various publications for over a decade. An avid follower of blockchain tech and cryptocurrencies, he is part of a crypto advisory firm that advises corporates – startups and established firms on media strategies.