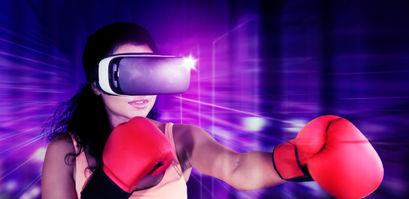 Experts: Criminal laws are unlikely to apply to metaverse crimes

Jinia Shawdagor
Last updated 30th Nov 2022
The current criminal laws don't cover avatars, making it hard to prosecute metaverse crimes.
Professor John Bandler says the best recourse for bad actors in the metaverse would be via the platforms.
Attorneys Greg Pryor and Patrick Roberts believe lawmakers might amend criminal laws to cover the metaverse.
Murder in the metaverse might not carry a 25-to life prison sentence. However, some experts believe murdering in virtual worlds might be a punishable offense. To better understand the matter, The Sun spoke to three experts who are well-versed with metaverse crimes.
According to two experts, violent crimes like murder, rape, or assault in the metaverse can be considered speech-related offenses similar to menacing, harassment, or stalking. However, they believe taking action against bad actors in the metaverse comes down to the wording of the laws in their current form.
John Bandler, a former Manhattan prosecutor who is currently cyber security and cybercrime professor at New York's Elisabeth Haub School of Law at Pace University, said current laws seek to protect real, living people, not avatars or software codes in the metaverse.
He added,
I would view it more like speech or expression; less as a physical act against a person.
Based on his point of view, Bandler says it would become easier to analyze whether that speech or expression is permissible, protected, or not.
Greg Pryor, a lawyer at Reed Smith LLP, pointed out that trolling and virtual bullying are common crimes on online platforms and will continue in the metaverse. However, he believes there is an opening to prosecute someone for saying something racist or abusing someone based on their race, religion, or sexuality.
Bad actors in the metaverse are only punishable online
Patrick Roberts, the founder of Roberts Law Group, believes it would be difficult to prosecute a typically anonymous metaverse user and prove they committed a crime. To this end, he claims bad actors would only get virtual punishments, such as avatar deactivation or restriction.
Roberts added,
This is all conjecture and has free speech implications. After all, people kill each other in video games all the time without consequences.
To this end, he said he cannot imagine that there will be real-world penal consequences for virtual crime.
Bandler said he does not think it is feasible to protect avatars through criminal law. Additionally, he does not advocate for the amendment of criminal laws to consider avatars as people. He further noted that protecting people is already challenging as it is.
Bandler opined that crimes in the metaverse would not get a lot of traction with law enforcement. While he says people can try reporting such crimes to the FBI, he believes the main recourse would be through the platforms. He based his argument on the fact that the prosecution rate of digital harassment crimes or threats is low.
Unlike Bandler, Pryor and Roberts believe the metaverse is still young, and legislators might amend or introduce new laws in the future to address virtual crimes.
Jinia Shawdagor
Jinia is a fintech writer based in Sweden. With years of experience, she has written about cryptocurrency and blockchain for renowned publications such as Cointelegraph, Bitcoinist, Invezz, etc. She loves gardening, traveling, and extracting joy and happiness from the little things in life.