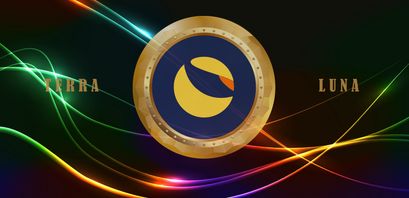 Terraform Labs Sued for Misleading Investors

Daniela Kirova
Last updated 5th Aug 2022
Lawsuit claims Terra tokens were like securities, although investors didn't understand that
They were misled by the way Terraform Labs and the LFG marketed the ecosystem
Nick Patterson, an Illinois resident, is suing Terraform Labs, founder Do Kwon, and the Luna Foundation Guard (LFG) on accusations that they misled investors and violated federal securities laws, CoinDesk reported.
The plaintiff is seeking class action status in the Northern District of California to recover his losses and any punitive or injunctive fees from a jury trial.
Terra tokens were like securities
Patterson is accusing the defendants of violating California state law as well as federal laws. According to him, Terra tokens were like securities, although investors didn't understand that. Terra tokens are an umbrella term for TerraUSD, LUNA, and other ecosystem tokens.
Investors were misled through the way Terraform Labs and the LFG marketed the ecosystem. Terra's stablecoin and LUNA suddenly collapsed after the former lost its peg. They have been trying to relaunch LUNA, but haven't had success so far.
The lawsuit quotes Kwon heavily and even includes screenshots from Twitter. Terraform's founder behaved condescendingly toward people who warned of the de-pegging risk facing UST.
A lengthy list of defendants
Apart from Do Kwon and Terraform Labs, the lawsuit lists Definance, Jump Crypto, GSR/GSR Markets Limited, Republic Capital, Jump Trading LLC, Republic Maximal LLC, Nicholas Platias, Tribe Capital, and Three Arrows Capital as defendants.
Three Arrows' financial troubles
This mention is another blow dealt to Three Arrows Capital. On Friday, the company confirmed it had suffered severe losses from current market conditions.
According to a report by the Wall Street Journal, they have hired legal and financial advisors to help them find a solution and are considering asset sales and bailout. Kyle Davies, Three Arrows cofounder, said:
We are committed to working things out and finding an equitable solution for all our constituents.
Daniela Kirova
Daniela is a writer at Bankless Times, covering the latest news on the cryptocurrency market and blockchain industry. She has over 15 years of experience as a writer, having ghostwritten for several online publications in the financial sector.