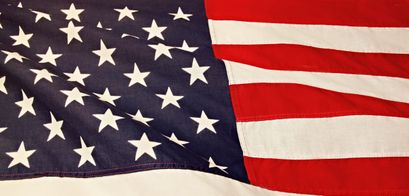 SEC Ready To Launch Stablecoin Crackdown In US

Ruby Layram
Last updated 31st Jan 2023
After Gary Gensler, chair of the SEC, has warned against stablecoins on a number of occasions, the United States Securities and Exchange Commission (SEC) is reportedly setting up to crackdown on cryptocurrency. The SEC will soon ask lawyers to grant the regulatory firm new powers over digital assets. 
The news was first reported on Bloomberg, who quoted anonymous speakers. According to those who were asked, the  American Treasury "and other agencies will specify" in a report "expected to be published this week" that the SEC "has significant authority over tokens. 
The document will also "also urge Congress to pass legislation specifying coins should be regulated similarly to bank deposits."
Gensler seems to be the face of this most recent event, with the sources indicating that the SEC chair had "pushed" for stablecoin-specific "changes behind closed doors." The document will ensure strict regulation of stablecoins by allowing other regulatory bodies to regulate the coins too. 
1
Minimum Deposit
$50
Exclusive Promotion
More than 3,000 assets, including currencies, stocks, cryptocurrencies, ETFs, indices and commodities
Buy crypto, or trade cryptocurrencies via CFDs
This ad promotes virtual cryptocurrency investing within the EU (by eToro Europe Ltd. and eToro UK Ltd.) & USA (by eToro USA LLC); which is highly volatile, unregulated in most EU countries, no EU protections & not supervised by the EU regulatory framework. Investments are subject to market risk, including the loss of principal.
The revisions sought by Genslermake clear that the government will make more effort towards regulating stablecoins even as it waits for longer-term plans to be resolved. Gensler's lobbying will come as bad news to industry executives who a;ready believe that the SEC chair has been too overarching. 
Early versions of the report proposed a new type of bank charter for companies that are involved with stablecoins. In recent weeks, Gensler has clarified that the SEC has existing powers to oversee tokens when they're involved in investment transactions, the people said. 
Currently, Congress is divided over the plans which could put a spanner in the works for any new regulation. Because of this, a new regulatory document would take years to enact. 
Gensler has taken aim at stablecoins in a number of recent interviews, where he has called the stablecoin scene the "Wild West" and equated it to a "casino," where stablecoins are the "chips."
In an interview on October 25, Gensler doubled down on his assertions, noting that stablecoins were "up nearly 10-fold in the last year." Also in his interview, Gensler called for token operators to bring themselves inside of the regulatory perimeter. 

Ruby Layram
Ruby is a writer for Bankless Times, covering the latest news on the cryptocurrency market and blockchain industry. Ruby has been a professional personal finance and investment writer for 2 years and is currently building her own portfolio of altcoins. She is currently studying Psychology at the University of Winchester, specialising in Statistical analysis.