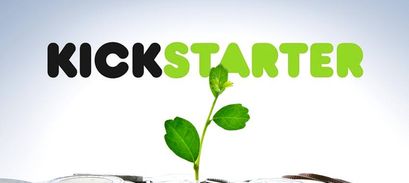 Kickstarter vs Indiegogo: Tale of the tape

News Desk
Last updated 31st Jan 2023
Big difference here. Kickstarter is all or nothing. If you do not reach your preset funding goal, you do not get to keep any of the money pledged, whether you earned a nickel or fell one dollar short. Now if you are the former, you have some larger issues at hand, with an additional one being you lose the nickel. Either way it's back to the drawing board.
Indiegogo offers some flexibility. Like Kickstarter, they offer the all or nothing ("fixed funding") plan. Unlike Kickstarter, there is a flexible option where you keep what you earned, but with a tradeoff that we will soon see.
Money money money
What does each company take for their services? Kickstarter's fee system is much simpler to explain. They take 5%. Payments are made through Amazon, who takes an additional 2-6%, depending on whether you are paying via your bank, domestic credit card or international credit card.
Indiegogo has a tiered payment plan. Under the fixed funding plan described above, Indiegogo takes a 4% fee, plus 3% for credit card payment, for a total of 7%.  If you chose their flexible funding plan, which allows you to keep whatever amount you raised and you DON'T hit your goal, Indiegogo takes 9% + 3% (credit card) for a total of 12%.  If you reach the goal, the total take is the 7% as laid out above.
"Call me…"
Another difference between Kickstarter and Indiegogo is their philosophy on dealing with projects. Kickstarter only accepts projects with defined beginnings and ends, that have clear results – widget, album, game. Ongoing business funding is not allowed. Think fun date but no relationship.
Indiegogo will meet your parents. They encourage you to come back and pitch the next stage of the project. They have also forged ongoing partnerships with KIVA, Startup America and some two dozen umbrella organizations whose members have made several Indiegogo presentations.
This is convenient if you are a fan of Women Make Movies, for example, and you wish to see if they have endorsed any projects you want to support.
Perks
Both sites encourage you to develop perks that are creative, unique and memorable. Where they differ is in valuation. Kickstarter suggests pricing the perk at the retail cost. So if you are supporting a game that costs 50 bucks, that's what you should price the perk at.
Indiegogo encourages you to price it higher than retail to show people that they are supporting something bigger, that they are part of something beyond the game.