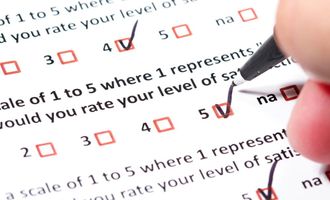 FDIC Unbanked Report: understand the needs of the people

News Desk
Last updated 12th Apr 2022
Perhaps the micro-level economic indicators revealed by the 2011 FDIC National Survey of Unbanked and Underbanked Households, released last fall, shouldn't come as a surprise to anybody. But we'll get to that.
The findings suggest that there is a relatively large number of Americans — 10 million households without access to a savings or checking account, and an additional 20.1% of the population with an account, but who prefer to use non-bank services like payday loans, pawn shops, and others — who are flying under the fiscal radar.
In the survey's language, these significant chunks of the population are referred to as the unbanked ad the underbanked, respectively.
And with their considerable numbers, the FDIC's findings aren't just about new opportunities for big banks to scoop up new customers, experts say. It's about understanding and addressing the specific needs of consumers — needs that may or may not reflect the conventional wisdom in American finance — and what doing so means for the broader U.S. economy.
"On the face of it, these figures suggest that there's an opportunity for banks to find new customers," wrote Peter Tufano in the Harvard Business Review. A professor of finance at Said Business School and a Professorial Fellow at Balliol College, the University of Oxford, Mr. Tufano has spent roughly 10 years researching consumer finance, with a history in administration, management, and advisory roles in government backing up his scholarly expertise. The question isn't the institutions themselves, Tufano insists. It's how those institutions are serving Americans, whether households or individuals.
"Along with a number of my colleagues in finance, I take a 'functional approach' to understanding the financial system," Tufano writes. In focusing on how consumers are being served by the system, Tufano argues for a bottom-up approach to reforming that system's processes. "In other words," he says, "rather than think about what a bank does, think instead about how best to provide a particular financial service — payment processing, the management of savings, or the provision of credit."
Among the key discoveries of the 2011 survey, the 2012 report indicates that 25% of households have used at least one AFS (alternative financial services) product in the previous 12 months, and a further 10 percent have used two or more in that timeframe. In a 30-day period, the report estimates an approximate 12% have looked beyond traditional institutions to meet their financial needs, a number "including four in 10 unbanked and underbanked households," the report reads. Thirty percent of those households don't have a savings account. And that number has crept up by about 0.6% since the previous survey, indicating approximately 821,000 households.
It's this information that comes as news to almost nobody in the early months of 2013: Americans are increasingly feeling marginalized by the big, traditional banks, both individually and as households. Even if it means incurring unpredictable fee structures or even increased fees in general, the report outlines, they're jumping ship for other options.
"The data tells us that some of the unbanked individuals, 17.8% to be precise, while not having checking accounts, have the functional equivalent in the form of pre-paid debit cards," Tufano writes, analyzing the data,"while 49% of the unbanked used non-bank money orders."
"In that case," he says, "the relevant question is whether those alternative services are reliable, easy to use, and efficient."
Traditionally, conventional wisdom would suggest that banks should respond to this by easing restrictions on credit, making their services more attractive to would-be customers. Indeed, the data of the report indicates that 14.2% of households overall have used non-banking credit options — which amounts to 31.8% for the unbanked, 39.9% for the underbanked, and even 3.1% for the "fully banked." Pawn shops sit somewhere near the top in terms of non-bank credit alternatives, a faster and easier means, users say, of accessing money otherwise unavailable — or at least much less accessible — at the bank teller.
Given the nation's experience with credit in leading to the fiscal crucible of 2008, though, Tufano suggests that taking the route of relaxed credit may not be the wisest move. "It's reasonable to question whether that's something we should be doing," he writes, "given the nation's recent realization that quick and easy credit may not be the best recipe for sound households or an overall economy."
Ultimately, he concludes, a closer analysis of consumer needs is the way forward, and the only substantial way to address the functional problems leaving those consumers out in the cold.
"Before we can point a finger at banks — or condemn non-bank financial services — we have to be much more careful in understanding what consumers want and need, what kind of financial intermediaries can provide what kind of services, and what will support a strong economy."