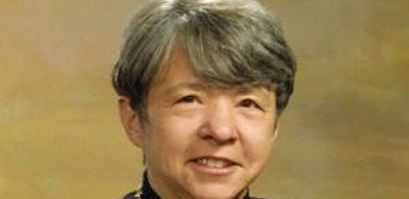 SEC yet to take wraps off of new Commissioner White

News Desk
Last updated 5th Aug 2022
Mary Jo White, Barack Obama's SEC Commissioner-designate, definitely comes to office with a reputation.
The 65-year old would make history in 1993, becoming the first woman to serve as U.S. Attorney for the Southern District of New York, a position she held until 2002. Later that first year of her tenure, after bombs ripped through the basement of the World Trade Center in February, 1993, White would make headlines yet again — this time as the lead prosecutor in the state's case against Ramzi Yousef and his associates.
This, of course, came on the heels of her role as lead prosector in the trial of John Gotti, the so-called "Teflon Don" who had long eluded American justice. White, lacking a strong background in securities policy, wonks observed, nonetheless embodied the iron-clad ruthlessness needed to keep Wall Street in check.
As some of these same observers commented, her appointment would be tantamount to putting a fox in charge of the henhouse.
According to the highest official opinion in the land, however, that very dynamic is what's needed to keep Wall Street in line.
"We need to keep going after irresponsible behaviour in the financial industry so that taxpayers don't pay the price," Obama remarked, announcing White's nomination on Jan. 24, 2013.
"I am absolutely confident that Mary Jo has the experience and the resolve to tackle these complex issues and protect the American people in a way that is smart and a way that is fair."
Despite that optimism, and despite even White's impressive, muscular track record, she takes her new position amid a great deal of flux at the SEC. Both Dodd-Frank and the JOBS Act are currently awaiting key SEC rulings, each concerned with the accountability of Wall Street. One firmly establishes the legal responsibility of brokers to their clients; the other, respectively, protects investors from being taken for a ride.
Both of these are considered critically decisive in post-crisis securities policy, and both, to put it charitably, are being pursued by a very spooked, fractured Securities and Exchange Commission. White, after all, inherits from outgoing Mary Schapiro an organization still reeling from its role in that very same crisis.
But that's the SEC. On a deeper, more individual level, advocates of financial reform take issue even with some of the less officially trumpeted aspects of White's history, particularly her role in connection with some of the banking giants implicated in the 2008 financial crisis.
"The nomination has received high marks from, among others, someone the SEC is examining for potential disclosure violations," writes Eleanor Bloxham, CEO of the Value Alliance, in a Jan. 30 edition of CNN Fortune. "Jamie Dimon, CEO of JP Morgan — which has used White's services relatesd to alleged financial crisis wrongdoing — has given White two thumbs up, deeming her a 'perfect choice.'"
"As SEC chair, will she ensure the JP Morgan disclosure review moves forward — or will it be dropped, as White has succeeded in doing over many years for her white-collar clients?"
For all that it entails as a harbinger of future securities policy, though, it's White's position on crowdfunding — the central question of Title III of the JOBS Act — that many observers suggest will decide her legacy as the 30th Chairman of the Securities and Exchange Commission.
"Title III — just crowdfunding — [is] itself a series of regulations," Sherwood Neiss of Crowdfund Capital Advisors, a leading advocate for the Congressional enshrinement of crowdfunding, told Crowdsourcing.org shortly after White's nomination, "so I'm hoping that she would look at that as something she would support."
So will the tenure of Mary Jo White present a brave new direction?
As of press time, Mrs. White's office has its head down, powering through the pre-confirmation period without getting into policy details with the media. White herself was unavailable for comment. What we know about the direction upon which the Securities and Exchange Commission is about to embark under White is couched in the predictions of wonks, the analysis of experts, and White's own history.
What's interesting about that history isn't the fact that White — curiously enough — will be the first prosecutor to hold the office. It's not even the historical conditions that make the unfortunate necessity of a prosecutor heading up securities oversight such a compelling, if troubling, conversation in itself. To some observers, it's the fact that her record comes bulwarked with experience playing both sides.
Having been both a white collar defender, much to the chagrin of commentators like Bloxham, and a fierce, effective watchdog against colluding interests — the one defining, if arguable, commonality between the Mafia, terrorists, and Wall Street — White, some say, is doubly valuable in refereeing the see-saw contest between America and Wall Street. Like a covert operative in a spy novel with detailed, sensitive information about both sides of a war, White's white-collar experience, it could be said, is an asset rather than a liability.
Taking the long view, it may be how crowdfunding itself becomes enshrined in America, along with the litany of other revolutionary systemic changes promised by the JOBS Act. It profiles White herself as the right person to play the long, strategic game, warts and all.
"White's most important task as head of the SEC isn't…going after people for things that happened years ago," writes James Surowiecki in the New Yorker. "Her most important job is going to be making the SEC a vibrant and active player in maintaining the legitimacy of the country's financial markets."
"She needs to get the agency to be proactive rather than reactive in confronting fraud, speculative excesses, and out-of-control financial institutions."