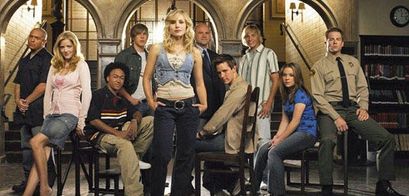 How enterprise-level business will use crowdfunding

News Desk
Last updated 15th Dec 2022
Many big businesses are notoriously slow adopters of new technology, including social media.
One of the reasons for this is the regulatory minefield that inevitably forms around anything new, particularly with the capital markets and financial services.
However, with social media being as ubiquitous as it is, companies large and small have acquiesced to the times and are aware of the importance of fostering a sense of community and engagement with their members.
Banks, for example, are attempting to build a sense of community around their brand through social media in the face of bailouts, increased fees and the resulting public backlash that unavoidably ensued. Crowdfunding will take this dynamic one step further.
The communications field underwent a shift a few years ago; customers and fans drove out portions of the conversation that used to be set by Madison Avenue advertising firms. Crowdfunding and crowdsourcing are the latest result of this phenomenon.
Companies are now able to support charitable and community initiatives, conduct massive market testing and even pre-sell new products and service lines directly to their customers through crowdfunding and crowdsourcing platforms. All the while they are generating goodwill toward their brand.
Soon they will be able to sell securities to fund their companies via equity-based crowdfunding thanks to certain provisions in the JOBS Act.
"If you think that crowdfunding just means smaller companies that launch games and device projects on sites like Kickstarter, think again," says Carl Esposti CEO of Massolution a research, advisory and implementation firm that specializes in crowdsourcing solutions for private, public and social enterprises.
"We are already seeing companies of all sizes attracted to crowdfunding as a way to validate the market potential of products," adds Esposti.
"Behind the scenes, major global companies are running the rule over crowdfunding as a way to leverage their innovation portfolios into the marketplace. Most activity is currently focused on the consumer electronics and entertainment industries but we anticipate it spreading quickly to health and life sciences, retail and mobility."
In their recent report, Massolution stated that more than 625,000 crowdfunding campaigns were hosted in North America last year and the value of the median crowdfunded equity raise doubled its worldwide value to $190,000 in 2012.
"Although many large corporations are starting to learn about equity crowdfunding's potential impact, the majority of the big players are currently more excited about rewards- and donations-based crowdfunding," says Alon Goren, co-founder and CEO of fundraising portal InvestedIn.
"They are embracing crowdfunding to rally their customers around noble causes and are even using it in conjunction with crowdsourcing to decide which products or services to develop."
The success of the recent [Warner Bros.] Veronica Mars campaign is an example of how big business can use the crowd for free market testing. The fascinating part about this campaign –which raised $5.7 million– is that the funds raised will be going directly into Warner Bros.' coffers, not to an independent filmmaker.
While crowdfunding and crowdsourcing are a relatively new phenomenon in the world on big business, it is clear that they are here to stay.
With the potential to decrease new product commercialization risks, lower costs, and increase customer engagement—it is clear that enterprise level businesses need to tap in to their crowds to stay competitive, much like startups looking to fund their dreams.