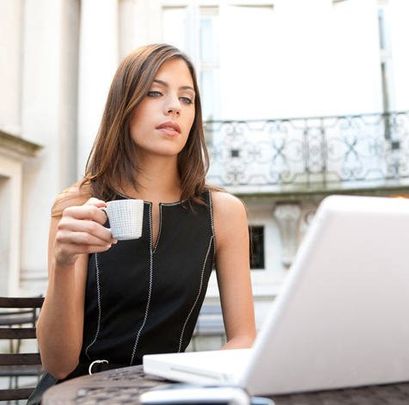 Crowdfunding for equity solutions series Part 7: Regulation D, Section 508 safe harbor for Crowdfunding

News Desk
Last updated 5th Aug 2022
David Drake of LDJ Capital and TheSohoLoft.com, continues today with his seventh article on his series regarding crowdfunding for equity solutions.
The Securities Act of 1933 generally requires that each sale of a security must be registered with the Securities and Exchange Commission. But there is an exception. Regulation D, Section 508 of the Securities Act does not require registration of a securities if the sale is made to an "accredited investor,"  plus it excuses from liability certain insignificant deviations from complying absolutely and without error under the regulation.
We propose that this safe harbor provision should be embraced for new rules that will govern crowdfunding under the new Jumpstart Our Business Startups Act (JOBS Act).
The new Jumpstart Our Business Startups Act is expanding securities law into new horizons, such as permitting advertising of securities under Reg. D, Section 508, and permitting the offer of equity through online crowdfunding portals. Small businesses will be able to seek up to $ 1 million per year from small investors through crowdfunding portals.
However, the JOBS Act requires the SEC to create rules to govern crowdfunding, including, how crowdfunding portals can transact such equity offerings, and what businesses will need to disclose when they make a crowdfunding offering. We recommend that insignificant deviations excused from liability under Reg. D, Section 508 should apply to crowdfunding.
Regulation D, 508 of the Securities Act stipulates that exemption under Regulation D should not be lost if insignificant failure occurs or failure to comply to a term under Reg D 504, 505 or 506.
We suggest that the SEC should apply the Rule 508 "safe harbor" to crowd funding and thus alleviate the issues of that may occur should an unaccredited investor have a claim although filling out all compliance and questions as SEC will stipulate in it's ruling within 270 days from that Pres Obama signed it into law April 5, 2012.
"No different than other private offerings under existing SEC rules, there needs to be a recognition and regulatory willingness to apply certain accepted rules and conventions to Crowdfunding," agrees Douglas S. Ellenoff, Partner at Ellenoff Grossman & Schole LLP. "Like Rule 508 of Regulation D, which establishes the notion that an otherwise valid issuance of securities should not be invalidated for some insignificant failure to comply."
In essence, Rule 508 and the SEC has the ability to apply it to the crowd funding rules which should give some leeway for issuers to feel comfortable with crowd funding instead of a regular Reg D offering.
Yet again, Reg D will always be more attractive except for the cost inherent in filing for one and doing a private placement memorandum. Crowdfunding just had a hearing held in Washington DC by Congressman Patrick McHenry (R-NC).  Professor John Coffee of Columbia and Alon Hillel-Tuch from RocketHub were congressional witnesses.  They covered topics one what may need to be amended potentially in the JOBS Act and what the SEC can do to implement the new regulation.
Mr. Hillel-Tuch testified  "As shown in the July 2010 Kaufman Foundation report, startups are the job creation engine in the American economy. Without startups there is no net job growth. Access to capital for small business is a challenge; small businesses have relied on financing from community members, as well as credit card debt, loans, and angel investors. Debt structures often come at a high cost and burden to entrepreneurs, who may lack regular cash flow, during the growth stages of their companies."
For your reference, we include the relevant portion of Section 508 that could be instrumental in facilitation crowdfunding:
Rule 508 — Insignificant Deviations from a Term, Condition or Requirement of Regulation D
A failure to comply with a term, condition or requirement of Rule 504, Rule 505 or Rule 506 will not result in the loss of the exemption from the requirements of section 5 of the Act for any offer or sale to a particular individual or entity, if the person relying on the exemption shows:
The failure to comply did not pertain to a term, condition or requirement directly intended to protect that particular individual or entity; and
The failure to comply was insignificant with respect to the offering as a whole, provided that any failure to comply with paragraph (c) of Rule 502, paragraph (b)(2) of Rule 504, paragraph (b)(2)(i) and paragraph(b)(2)(ii) of Rule 505 and paragraph (b)(2)(i) of Rule 506 shall be deemed to be significant to the offering as a whole; and
A good faith and reasonable attempt was made to comply with all applicable terms, conditions and requirements of Rule 504, Rule 505 or Rule 506.
A transaction made in reliance onRule 504, Rule 505 or Rule 506 shall comply with all applicable terms, conditions and requirements of Regulation D. Where an exemption is established only through reliance upon paragraph (a) of this section, the failure to comply shall nonetheless be actionable by the Commission under section 20 of the Act.