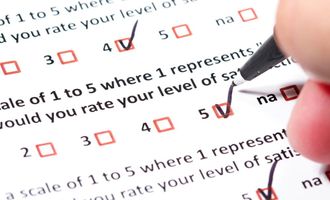 Crowdfunding for equity solutions series Part 8: Regulation A versus regulation D

News Desk
Last updated 12th Apr 2022
David Drake of LDJ Capital and TheSohoLoft.com, continues today with his eighth article on his series regarding crowdfunding for equity solutions.
Congress passed the Jumpstart Our Business Startups Act (JOBS Act) to encourage funding of small business by easing various securities regulations.
Among other provisions, the JOBS Act raises the small business exemption under Regulation A from $5 million to $50 million (creating a new "Regulation A+)," it will permit general solicitations for equity under Regulation D, Section 508, and will enable small business to raise up to $ 1 million per year from small investors through online crowdfunding.
Congress cast the burden on the Securities and Exchange Commission to make rules that will govern these new provisions. If the rules are implemented effectively, crowdfunding can help startups get off the ground and then seek additional rounds of funding as they grow with less regulatory burden.
The key is whether rules can be implemented in a cohesive and timely manner that will enable businesses to move seamlessly through higher levels equity offerings as intended under the JOBS Act.
The new Regulation A+ allows for sales to non-accredited investors, such securities are not restricted and may be offered and sold publicly.
However, the JOBS Act sets no deadline for the SEC to enact the Regulation A+ rules. David Drake, CEO and founder of LDJ Capital and founding member of the Crowdfund Intermediary Regulatory Advocates, observes "Regulation A unfortunately had the disaster from the Senate and Congress of not having a timeline given to the SEC to implement it.
Thus, SEC may decide to do proper research and delay its implementation for as long as 5 years. Yet again, we feel the SEC likes the Reg. A amendment of the law better than most other of the JOBS Act changes."
Continuing, Mr.Drake notes "Regulation A has the advantage versus Regulation D that Broker/Dealers can take money from non-accredited investors while mass-marketing an indication of interest for an offering. One also has tradable securities thereafter from doing a Regulation A exemption versus a Regulation D 506 exemption. These were the leading arguments as to why David Weild and legislators pushed through this provision within the JOBS Act." David Weild, former chair of NASDAQ, added "Regulation A has the advantage over Regulation D of providing freely tradable securities to investors, but in both instances, aftermarket solicitations will likely be governed by State Blue Sky."
Mr. Drake recommends that small businesses consult with counsel to consider whether to make a Regulation A or D offering. Regulation A is costly compared to the $5 million raise limit while a Regulation D 506 exemption allows you to raise an unlimited amount of capital with the use of a registered broker dealer, Mr. Drake suggested.
Regulation D 506 today allows you to also have 35 non accredited investors.
The safe harbors afforded in other regulations, such as, in Regulation D, 508 of the Securities Act, which stipulates that exemption under Regulation D should not be lost if insignificant failure occurs or failure to comply to a term under Reg. D 504, 505 or 506, should be considered for new crowdfunding rules.
"No different than other private offerings under existing SEC rules, there needs to be a recognition and regulatory willingness to apply certain accepted rules and conventions to crowdfunding, like Rule 508 of Regulation D, which establishes the notion that an otherwise valid issuance of securities should not be invalidated for some insignificant failure to comply," says Douglas S. Ellenoff, Partner at Ellenoff Grossman & Schole LLP
Lee Petillon, of the Torrance law firm Petillon Hiraide & Loomis,commented: "The advantages of Reg A in being able to offer  securities to unaccredited investors, and provide tradeability to the securities, is somewhat offset by having to submit an offering circular to the SEC for clearance and to qualification by state regulators in the states offered (unless traded on a national securities exchange or issued to "qualified  purchasers," to be defined by the SEC) in comparison to amended Rule 506, which is unlimited in amount and free from state regulation."
Two major changes to securities law under the JOBS Act likely be implemented in 2012.  SEC has scheduled on August 22 to discuss removing the solicitation ban from the Regulation D 506 exemption.  This will be the first major impact of the JOBS Act to be implemented.
Attorney Bruce Methven adds "Crowdfunding up to $500,000 will catapult startups through the first stages of their businesses.  Be ready for its SEC approval at the end of 2012. Public advertising for Rule 506 offerings to accredited investors will revolutionize larger offerings.  It will be allowed no later than the end of this summer. Unfortunately, like its predecessor, the improved Reg. A offering will go nowhere unless major states adopt enabling legislation for it. Don't be surprised if this takes quite a while."
Yet again Mr. Drake adds "NASAA [North American Securities Administrator Association] sent a letter to SEC last couple of weeks urging SEC to make amendments to the ruling on a process for crowdfunding.  What was interesting is that NASAA likes Reg A+ and ended their letter with outlining that they were creating an online state registration program for Reg A to comply to state rules and thus automate and lower the process cost historically associated with Reg A."
Previous articles in this series discussed that funds also fall under the 506 exemption and as such we will start seeing companies and funds being able to advertise on their sites, at conferences, on TV, radio and on the internet that they are seeking capital for equity.
Regulation D will be far more explosive and visual the next 18 months than all other parts of the JOBS Act although crowdfunding for equity is getting much of the attention.
Nevertheless, Regulation A has it's powerful advantages.