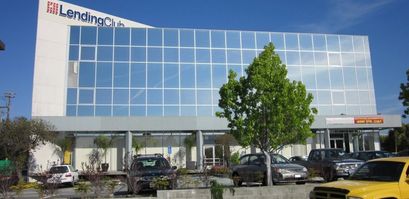 Community banks partner with Lending Club as P2P continues to evolve

News Desk
Last updated 24th Jun 2022
The next step in the evolution of the peer-to-peer lending industry is here, as Lending Club has is partnering with two community banks: Mineral Wells, Texas-based Titan Bank and Bethesda Maryland's Congressional Bank.
Under the agreement, both Titan and Congressional will buy loans on Lending Club, with Titan also offering loans to its customers through the Lending Club platform.
With more than $2 billion in loans facilitated to date, Lending Club brings entirely new groups of customers to the community banks virtual doors.  Their economies of scale and efficient processes make previously unfeasible borrowers now profitable partners.
"We have been closely watching the industry for some time," offered Titan Bank Director Jonathon Morris.  "The infrastructure wasn't in place when we initially approached them a year ago, but it is now and we look forward to where this leads."
The opportunity to capitalize on the efficiencies offered by peer lending technology are too good to pass up for smaller banks who cannot offer the synergies and economies of scale that the big banks do, and who could not afford to underwrite smaller loans on their own.  Jonathon Morris sees this as an exciting development for an entrenched industry that is highly resistant to change.  "Banks are slow to adopt most things, so it is good to come out at the front of this opportunity."
Dr. Tayyeb Shabbir, Director of the Entrepreneurship Center and an Associate Professor at Cal State University at Dominguez Hills, shares Jonathon Morris' optimism about community banks joining forces with peer lending.
"This partnership by forward-looking community banks such as Titan and Congressional are a vote of confidence in Lending Club (and peer-to-peer lending). This action of the regional banks signals their belief  that it is not only feasible, but it may have real cost economies in identifying, assessing, monitoring and servicing viable borrowers. The source of this comparative advantage is the operational cost efficiencies that internet businesses in general enjoy over primarily brick and mortar providers of the same or similar product."
"They are essentially saying if you can't beat them, join them."
By partnering with Lending Club and similar companies, community banks can gain a foothold in a sector that the bigger banks probably do not want to touch, says Morris.
"The status quo is a big money maker for the larger banks," Morris explains.  "They are quite successful with their high yielding credit card programs."
With western society's reliance on credit and the high interest charges that come with it, the big banks do not have interest in those debts being paid off early.  "Community banks are more comfortable getting a reasonable rate,"  Morris stated, adding that the technology employed by Lending Club and others benefits both the partnering community banks and consumers, who benefit from the increased competition for their money.
Dr. Shabbir identifies both obvious and more subtle benefits for Lending Club with this announcement.  "Compared to the average Lending Club member, community banks offer greater liquidity and a larger supply of loanable funds at a relatively low cost."
The indirect benefits could be huge.
"There is a credibility gain that comes from an endorsement of sorts from more established, traditional institutions which are also competitors in a sense." Dr. Shabbir theorizes.