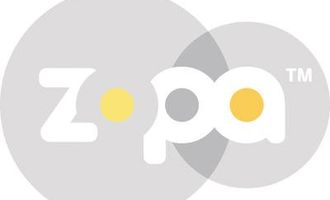 Zopa celebrates financial milestone

News Desk
Last updated 29th Jun 2022
Early last week Zopa, the United Kingdom's largest peer-to-peer lender, announced they passed the £400 million mark lent on the site since it went live in 2005.  When converted to US dollars, its total of just under $650 million places Zopa just behind Prosper in terms of total loan value facilitated.
This announcement will soon be forgotten, as Zopa forecasts reaching the £500 million milestone next year, with each successive level being reached quicker than the last.
"By the end of 2016 we should hit 1 billion lent per annum," said Zopa representative Helena Reid.
Much like what is happening on this side of the pond, the peer-to-peer lending industry in the United Kingdom is preparing for a new climate in 2014, as the Financial Conduct Authority (FCA) is preparing regulations to govern its members.  Zopa helped create the FCA last year as they sought to establish the credibility of a new and unfamiliar industry.
Just as the FCA's initial goals included educating the public about this new industry, Zopa hopes these regulations takes that public familiarity several steps further.
"We welcome the FCA's regulation for peer to peer lending in the UK which we feel will help take P2P to a wider consumer audience," Reid said.
Peer-to-peer lending is clearly past the early adopter stage, and the industry knows that in order to keep growing, they are going to have to attract more conservative investors (and borrowers) who need a higher degree of assurance about the security of the process as a whole.
Striking a balance between providing that security and being so cumbersome as to repel those on the fence is the FCA's goal, and Ms. Reid sees the proposed regulations as meeting the needs of the different stakeholders.
"The regulation outlined makes common sense and includes a number of rules that  we have in place and already adhere to which is a positive sign."
Several American companies have announced plans to diversify their offerings in the wake of the new crowdfunding regulations here.
Just as the JOBS Act recognizes the important role small businesses must play in the revitalization of the American economy, the British government understands it too and is working directly with Zopa to improve the small business development climate in the U.K.
"We are working in partnership with the UK government's Business, Innovation and Skills Department which is lending £10m through Zopa to help grow UK small businesses," offered Reid, who added Zopa also provides small business loans to sole traders.