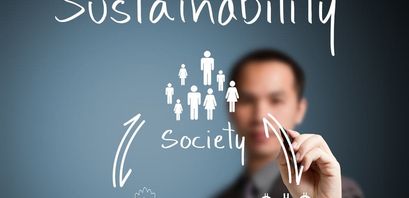 Proposed new SEC limits for crowdfunding a Christmas present for the industry

News Desk
Last updated 5th Aug 2022
On Dec. 18 the Securities and Exchange Commission (SEC) gave the crowdfunding industry an early Christmas present in the form of an increased limit companies can raise through crowdfunding.
The new limits, included in a package termed Regulation A+, drastically increase the amount of capital companies can raise through this method.
Regulation A+ contains two tiers with different funding maximums. Tier One offerings are capped at $5 million and are governed by the current requirements of Regulation A, which previously was not attractive enough to companies looking to raise capital.
"The fact that only one qualified Regulation A offering occurred in 2011 is a clear sign that the current provisions are not serving their desired purpose,"  SEC Commissioner Michael Piwowar said in a statement.
The news gets better, as Tier Two offerings can generate as much as $50 million.
The original limit of $1 million was seen by some as sufficient for many of the "Main Street" startups that would seek the funds. Be reminded the $1 million limit was an annual one, so companies could seek additional amounts in subsequent years.
Of greater concern were the cumbersome nature of the requirements, such as state securities law compliance, cost effectiveness and the entire filing process overall. Those requirements are still present and may discourage companies seeking smaller amounts from using them.
Other industry participants felt the original limits were too low and would discourage some far reaching companies from using crowdfunding entirely. In some cases those with a truly disruptive model who seek rapid growth might not be able to secure what they sought with the $ 1 million limit.
"The fact that a company cannot raise more than a million dollars for a given year looks a bit limiting," Sanj Goyle, CEO of BancBox, said in an interview with Bankless Times shortly after the initial amounts were proposed.
What will the impact be on the crowdfunding industry?  Bankless Times spoke with Judd Hollas, the Founder and CEO of crowdfunding platform EquityNet, and Chris Tyrrell, CEO and founding member of OfferBoard, to get their first impressions of the SEC announcement.
"It will expand the applicability and marketability of crowdfunding to a new realm of the business world," offered Mr. Hollas.  While the original $1 million amount was seen as sufficient for many start-up companies, the proposal ignored existing established companies seeking to grow through crowdfunding.
"Smaller and mid-sized businesses which needed to raise more than the $1 million and who might have otherwise done an accredited-only Regulation D offering can now raise capital from the general public," added Mr. Tyrrell.
Both Mr. Hollas and Mr. Tyrrell returned to the benefits to bigger companies.  "(Regulation A+) offers a new way to access needed capital for businesses that would have had to raise capital through an IPO or other traditional type of funding," said Mr. Tyrrell.
"Larger companies that previously used hedge funds, private equity and IPO's to raise $5 million to $50 million in capital will be able to view crowdfunding as a viable mechanism," added Mr. Hollas.  "Tier Two opens the door for larger companies with 50-500 employees that generate anywhere from $10 million to $100 million to participate in crowdfunding."
The success smaller companies have with crowdfunding combined with the new higher limits will allow companies to continue using a method that is successful for them as they grow, both men felt.
"Many small businesses that have had success with crowdfunding in the past will likely continue to use it as a long-term funding mechanism,"  stated Mr. Hollas.