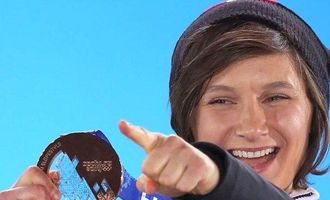 Crowdfunding helps send 35 U.S. athletes to Sochi

News Desk
Last updated 12th Apr 2022
[caption id="attachment_13350" align="alignleft" width="640"] Kim Lamarre[/caption]
As the world tunes in to the Sochi Olympics they learn about each athlete's journey to reach the world's ultimate sporting stage.  We marvel at the dedication, focus and the hurdles many had to overcome to get that far.  No one event is better for mobilizing national pride.
For the 205 weeks between games, most athletes train far from the spotlight, when the reality of balancing sport with economic survival means making choices that could limit their training.  Families and friends help as much as they can but the further out the next games are, the harder it is to catch the public's interest.
Still there are pockets of people that care – fans of the sport, participants or past participants in that sport, and people who simply want to do good and help a young athlete realize their dreams.
Such ideals motivated Bill Kerig to start RallyMe, a site originally profiled in Bankless Times last September.  In that article Mr. Kerig acknowledged his good fortune in being able to go as far in sport as his talent could take him.  Along the way he made friendships and memories that are a big part of his life.
Thanks in no small part to RallyMe, 35 American athletes are currently in Sochi competing for a spot on the podium and making memories that will last a lifetime.  Eight of these athletes used RallyMe to raise funds for their entire team.
Many of the RallyMe athletes are medal contenders in their sport, so in the next three weeks we will be undoubtedly hearing about the first crowdfunded Olympic medal.  Here is the complete list of RallyMe athletes in Sochi along with links to their campaigns if active.  Those campaigns closing soon are noted in brackets.
2. Megan McJames
3. Jacqueline Wiles
5. Jessika Jenson
6. Brittany Bowe
8. Patrick Meek
10. Jazmine Fenlator
11. Katie Uhlaender
12. Jamie Greubel
13. Elana Meyers
14. Akwasi Frimpong
15. Kikan Randall
16. Emily Cook
18. Matt Antione
19. Peter Frenette
20. Anders Johnson
24. Jilleanne Rookard
25. Jacqueline Hernandez