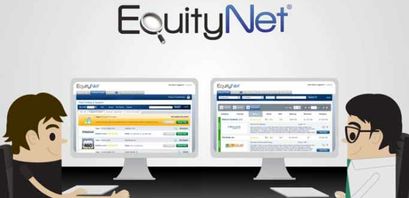 EquityNet distribution deal to boost exposure to crowdfunding opportunities

News Desk
Last updated 5th Aug 2022
The recently announced deal between EquityNet and Dow Jones MarketWatch gives the multi-patented crowdfunding platform the industry's largest exposure to potential investors.
The partnership, made possible through additional unions with Crowdnetic and North Capital, is a sign of crowdfunding's growing acceptance in mainstream finance.
The advantages for EquityNet are both easy to see and numerous. More than 46,000 sites link to MarketWatch. Depending on which source is cited, between 6 and 7.6 million unique monthly users visit.
Most of those visitors fit the profile of a likely investor. More than half (55.5%) are college graduates and 7%, or as many as 530,000 monthly visitors, are classified as "top management."  Two-thirds of MarketWatch visitors are from the United States. "MarketWatch was the obvious choice simply because they have millions of visitors per month and they are highly investor-centric," offered EquityNet CEO Judd Hollas.
MarketWatch's brand identity in the industry is solid. By far the top search term bringing people to MarketWatch is the name itself. When combined with the number of websites linking to it, it provides EquityNet with a familiar name in a much larger part of the market.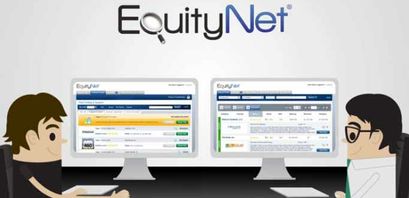 "Our partnership with MarketWatch will expose entrepreneurs who are publicly advertising their need for funding to tens of thousands of additional potential investors daily," Mr. Hollas said.
By bringing in Crowdnetic, EquityNet secures the services of a company experienced in the level of data aggregation appreciated by sophisticated investors. By combining these capabilities with EquityNet's software which helps investors screen and compare opportunities, Mr. Hollas is confident that quality enhancement will flow both ways. "We will continue to bring quality businesses featured on EquityNet to Crowdnetic's Private Offerings Dashboard featured on MarketWatch."
Crowdnetic executives took an early leadership role in the crowdfunding industry by advocating for industry-wide performance standards and through actively promoting crowdfunding through coordinating public discussions and conferences. This demonstrated desire to see the industry as a whole succeed combined with a track record of results made them an attractive partner for EquityNet.
"Luan Cox (Founder and CEO) and Dara Albright (Editor-in-Chief) are well respected peers in the crowdfunding industry and both have a long track record of executing successful strategies for growth, so their leadership roles had a large part in deciding to work with them," Mr. Hollas said.
Dara Albright, founder of crowdfinance analysis leader NowStreet Wire and co-founder of the LendIt conference, Crowdfunding Professional Association and CFIRA, is well positioned to succeed.  Earlier in her career she worked in IPO execution, marketing and communications, each one an area that a new industry's leaders can tap for knowledge.  This was another factor that drew EquityNet to Crowdnetic. "Dara's an industry thought leader," Mr. Hollas said.
North Capital further widens the scope of investors who will have access to EquityNet companies.
"North Capital has the capacity to extend entrepreneurs' offerings to other licensed, affiliated, and independent crowdfunding platforms, angel networks, independent broker-dealers, investment advisors and institutional investors," Mr. Hollas said.
When an opportunity for dramatic growth presents itself, concerns come along. One of those is scalability. How will EquityNet adjust to much higher traffic, and, hopefully, interest?
"Our platform and the tools we offer to entrepreneurs and investors are designed to operate within a mass market, so we're well positioned for scalability," Mr. Hollas said.
With more companies to analyze, enhanced screening also becomes a priority.
"The screening tools we provide to investors allow them to sort businesses by a variety of factors including industry, location, and risk. We will continue to expand on these capabilities as the equity crowdfunding industry matures."