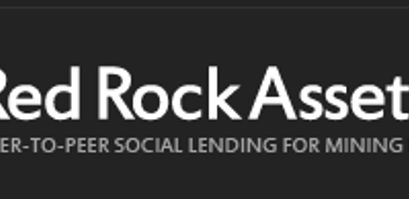 Get a lode of where P2P is going now

News Desk
Last updated 24th Jun 2022
As peer-to-peer lending becomes more successful, entrepreneurs will naturally come up with all different kinds of offshoots as they seek to blend existing concepts with this new medium.
Enter Red Rock Assets, the first P2P for the mining industry. Funded by Key Capital, a streaming, structured finance and equity mining project funder that retains a share of production, Red Rock becomes operational in May
The reasons for creating a mining P2P are familiar ones, as the founders describe a lending climate that is not conducive to junior mining operations. Loans from traditional institutions are hard to get and equity lenders are not much help either.  The current market climate for many of the minerals and metals does not help.
Potential lenders visiting www.redrockassets.com scan the various Key Capital mining projects.  To get listed, the projects are assessed by Key Capital for viability, after which a charge is assigned to both the project and the recoverable metals and minerals. The charges are assigned to Red Rock Assets LLC and held as a security for the lender loans before each project loan finalizes.
Red Rock Assets promises a base high-yield 7.5% annual return as well as a pro-rated share in a forecast minimum 7.5% return from the beginning of each project's commercial production.
As part of the deal, Key has a three-year option to acquire 15 percent of Red Rock Assets LLC for $2 million. Their background is in gold, silver, base metals and energy projects.