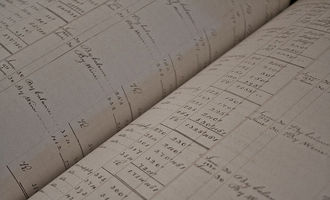 Four UK accountancy firms to watch in 2014

News Desk
Last updated 29th Jun 2022
Finding a good accountancy firm can make or break your business. Handling your own tax returns and financial investments is a tricky venture and not recommended. Services such as the British Accountancy Awards can help you find the right firm for the job.
These four accountancy firms have built up a reputation over the years for providing a very high quality service and are set to lead the UK market throughout 2014.
Grant Thornton
In 2013, Grant Thornton UK LLP was awarded the first place position for "Global Firm of the Year" at the British Accountancy Awards. The prestigious title was voted for by the readers of Financial Director; and the criteria were focused around numerous areas of the business such as knowledge, innovation, management and strength of relationships. Grant Thornton is known for their worldwide presence and have firms set up in countries such as Peru, Mexico and South Africa.
Mercer and Hole
Small business owners and contractors often don't have the finances to hire an establish accountancy firm. Arnold Hill caters specifically to this market. They regularly invest their own money into marketing and business growth systems to ensure they can provide a service comparable to the corporate empires. One of the most unique elements of Arnold Hill is their business model and their success is built on their success for over 100 years.
Lamont Pridmore
Lanmont Pridmore is a family run business offering accountancy services and business consultancy. They are based in Cumbria, Lancashire and were recently voted the "Independent Firm of the Year" for the third consecutive year at the British Accountancy Awards. As a firm they take a more personal approach with their clientele by encouraging their staff to get involved with local communities in order to build trustability with their clients.
If you're on the hunt for an accountancy firm, make sure you do your research. While awards and honours say a great deal about a company, it's the voice of the people what really matters. If you find a company you like, make sure you check out their website and search for testimonials from previous clients. A good accountancy firm will strive to make their services as personal as possible in order to help you understand what they are doing and what steps you can take in the future to increase revenue.