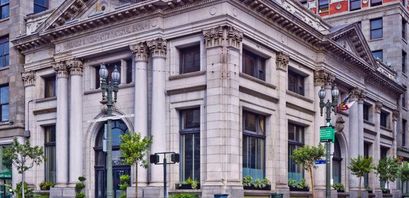 Should we have a new approach to foreign exchange?

News Desk
Last updated 11th Aug 2022
Having a definitive approach to your foreign exchange trading is a great way to maximize profit value on current trends. I have taken a close look at some of the best practices for sending money abroad and here are my three top tips.
Always watch your markets…
In this day and in age we see figures bounce backwards and forwards on the foreign exchange markets from by the smallest amounts of data. Take the recent news from a Eurozone member France, back in a recession and struggling to control its unemployment rates. This news sent the markets into panic but making the buy rate cheaper by a cent for the pound.
It shows that the markets are cautious and always remember foreign exchange companies will always try to gain the best rate for you. Try discussing with a broker to secure a locked rate. This allows you to gain the best deal before the chances of any other data affecting your currency.
Let the brokers beat the bankers
Let's be realistic, we know how banks like to apply hidden charges into their terms and conditions exchange rates. When shopping about remember that a foreign exchange company can save you up to 4% compared to the banks. The majority of foreign exchange specialist's will waiver such all fees on larger payments internationally. A nice tool I found when researching for this article was the "Currency Compare" tool by Currency Index.
Play it safe
Long before a purchase aboard, it should be considered that transfers to different countries' currencies might take long then others. In the world of a banker, they tend to work with little to no experience. Also remember that you are safe with independent currency transfer specialists as the FCA – Financial Conduct Authority, regulates them. In terms of regulations not all companies are regulated in the same way but in best practice. Currency Index would advise using an "Authorised Payment Institution."
This also gives you the piece peace of mind when transferring large amounts of currency internationally.
If you are looking at transferring money internationally soon, speak to a specialist in foreign exchanger transfers or leave a comment below and I will be sure to reply as soon as I can.