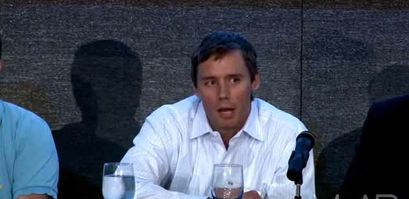 Video: Crowdfunding is disrupting traditional funding models

News Desk
Last updated 29th Jun 2022
Can your $1 contribution create a big business? YES, with crowdfunding.
$1.5 billion in 2011, crowdfunding is set to double this year. Kickstarter and Indiegogo crowdfunded 60,000 projects: Half of the cash came as donations, while the other half came as an exchange for creative rewards or future product.
Now that the JOBS Act lets startups exchange Equity-for-Cash up to $1M per year, implementation will prove interesting. Crowdfunding has vined its way through informal social networking sites, and these continue to fuel the rapid growth of this new economic engine.
Moderator: Carl Esposti, Founder at Crowdsourcing.org
Presenter: Slava Rubin, CEO & Co-Founder at Indiegogo
Panelists: Ryan Caldbeck, CEO, CircleUp; Daniel Zimmermann, Partner, WilmerHale; Don Ross, Managing Director/Founder and Board Member, HealthTech Capital and Sand Hill Angels