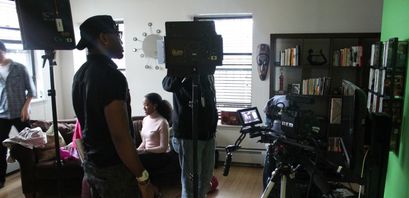 5 Ways you can earn extra cash from your home
Times are tight and even if you're due for a pay rise, it'll probably only be marginally bigger. Making a bit of extra cash, however, isn't as challenging as you may think. In fact, you probably don't even realise that you're already sitting on a gold mine. With a bit of imaginative thinking there's no reason why you can't turn your home into an extra income stream. In association with Marshall Vizard, we've devised five ideas to help you get started.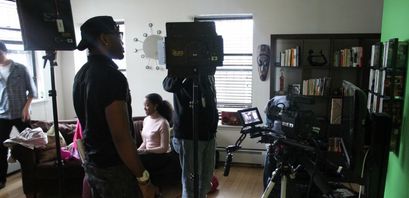 Rent out your car
By renting out your car you could cover all of the running costs without having to break into your wages. This is certainly a clever move if you have more than one vehicle or live within walking distance of work. The average price varies between £10 and £40 per day (depending on the car); therefore, renting it out for just a few days per month could even leave you with some extra pocket money after the fuel and insurance costs have been covered.
Rent out your driveway
It's not uncommon for people who live close to airports to make an extra £10 per day, plus transfer fees. Airport parking is expensive and renting a private driveway is usually much cheaper. Even if you live in a more rural area you could make between £20 and £50 per month. Off road parking permits may be cheaper, but people are often more than happy to pay more for somewhere a little safer. To advertise your parking space post a listing on .
Get a lodger
If you rent out a spare bedroom you could be entitled to an extra £4,350 tax allowance each year under the government's Rent a Room Scheme. This is where Signet Apartments got the idea for their entire business model. If you don't charge more than £354 per month, then this will be solely profit. Getting a lodger is without a doubt one of the most effective and easiest ways of earning an extra, yet stable income.
Turn your home into a set
Independent production companies are always on the lookout for homes to use as film sets, and prices can vary from a few hundred to a few thousand pounds per day (depending on the budget and how many rooms they require.) Agencies such as amazingspace.co.uk and film-locations.co.uk specialise in sourcing suitable sets and will only take a 20% commission on any work they secure.
Sell old clothes and tech gadgets
No doubt you have a bunch of old mobile phones, clothes, CDs and DVDs lying around that you don't use, so why not get rid of them at a car boot sale or on eBay? Clothes, CDs and DVDs can be sold for £1 to £3 each, which can really add up if you have a large collection; while old phones, iPods and laptops – while pretty useless if you have new gear – can still fetch a good price online.
You'll be amazed by how much disposable income you could make by simply thinking outside the box. So the next time you're strapped for cash; get denied that all-important pay rise; or need to pay off the bills, just take a long hard look at where you're standing.