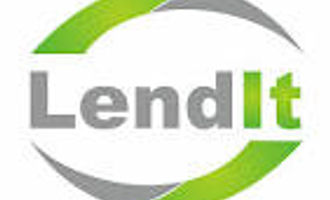 Financing deals announced at LendIt

News Desk
Last updated 11th Aug 2022
Several platforms used this week's LendIt conference in New York City to announce significant financing agreements.
Online platform LendKey struck a deal with MidCap Financial where MidCap agreed to purchase up to $1 billion in student consolidation loans originating on LendKey. MidCap's parent company Apollo Global Management may purchase additional loans via investment funds under its control.
[caption id="attachment_16259" align="alignnone" width="141"]
Several platforms made significant funding announcements immediately before and during LendIt[/caption]
"This transaction is a transformational event for the online lending industry," said LendKey CEO Vince
Passione. "This commitment serves as a testament to LendKey's success in building a valuable student loan portfolio for our current customers and a validation of the ability of online lending platforms to directly originate high quality loans."
Avant reached a $400 million financial arrangement with a trio of firms led by KKR that will see them acquire loans originating on the Avant platform.
"The new sources of capital obtained through the Avant Institutional Marketplace will allow our company to focus on growth and continue to serve the unique financial needs of the everyday consumer in the U.S. and abroad," Avant CEO Al Goldstein said.
P2P real estate lending marketplace Money360 partnered with an unnamed New York investment firm which agreed to buy $100 million in loans from the platform. The firm was described as a pioneer in online lending.
"The additional funding capacity will allow us to keep up with the growing demand that we are seeing from commercial real estate borrowers," Money360 CEO Evan Gentry said.
"The real estate peer-to-peer lending market presents an excellent opportunity for
both investors and borrowers alike, as it allows them to bypass traditional bank loan models," Money360 President Dan Vetter added.  "We are grateful for the opportunity to continue to showcase the value and benefits of using this lending model for both parties."
Mortgage marketplace lender LendingHome recently confirmed a $70 million Series C round led by Renren that pushed its total raised across three rounds to $109.3 million. The infusion will help fund a national expansion, multiple product introductions and infrastructure improvements.
"They have all the pieces in place," said Renren CEO Joseph Chen. "The best technology, a massive market, large-scale traction, a world-class team – LendingHome is a clear winner in marketplace lending."
Patch of Land continued the string of news from the real estate sector when it announced it raised $23.6 million in financing from a group including SF Capital Group and Prosper's Ron Suber. The Series A round was oversubscribed.
The financing is earmarked for a number of areas, including investments in technology and the hiring of additional staff.
"Our ability to attract sophisticated investors such as SF Capital and industry thought leaders like Ron Suber clearly validates the strength of our business model," Patch of Land CEO Jason Fritton said. "Neil (Wolfson, SF Capital Group President) and Ron understand marketplace lending and their collective
advice and network of contacts will be integral to our continued growth and success."
Commercial real estate platform AssetAvenue concluded an $11 million Series A Round with a group including DCM Ventures, NetEase and Matrix Partners. AssetAvenue CEO David Manshoory said the capital will be put toward hiring, the enhancement of marketing and sales campaigns, product development and improvements in technology.
Ron Suber also participated in ApplePie Capital's $6 million Series A round with Signia Venture Partners, Freestyle Capital and accelerate our mission of providing qualified franchise entrepreneurs with efficient access to capital to start, expand, remodel, refinance, or recapitalize their business."
Spanish SME loan platform MytripleA completed a € 1 million equity financing round. GLI Finance contributed € 445,ooo in exchange for a 9.9 percent equity stake. GLI will also source funding for € 10 million in loans made through MytripleA.
"There is a huge demand for alternative financing for SMEs in Spain," said MytripleA Chief Executive Jorge Anton.  "MytripleA has developed robust risk controlsand an efficient technology to disrupt the Spanish alternative lending market."