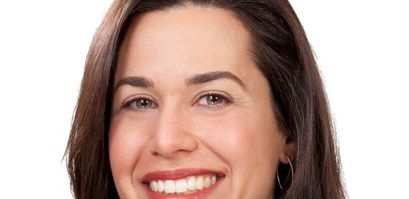 Top legal adviser urges clients to see through Reg A+ hype

News Desk
Last updated 29th Jun 2022
A leading regulatory and compliance adviser is among the growing number of strategists urging people to take a sober second look at the potential benefits of Regulation A+.
Eliza Fromberg is an attorney at New York firm Day Pitney. Her practice concentrates on advising broker-dealers, investment advisers, boutique investment banks, and private funds on regulatory, compliance, and transactional matters. She also consults on mergers and acquisitions, restructurings, and changes in ownership, operations, and management while also addressing private investment fund formation and crowdfunding.
In her daily practice Ms. Fromberg said she sees significant investor interest in alternative investments, including from family offices because they get access to companies they may not otherwise have heard about.
The reverse is also true as crowdfunding also gives young companies a much wider reach, she said.
The few weeks following the announcement of Regulation A+ have seen a tremendous level of excitement in alt-fi circles, but as we get further away from the announcement, cautionary voices are beginning to emerge.
Investment advisers are wise to heed those warnings if they want to properly address client questions on a topic neither may know much about, Ms. Fromberg said.
"Investment advisers need to alert their clients there are various crowdfunding models," she said. "You have to look carefully at each site to determine what model it is. It's important to distinguish in what you are investing in, a private fund or directly in the company."
Ms. Fromberg said she is skeptical of all of the crowdfunding sites saying Regulation A+ is going to be the next big thing. One reason is the significant cost of the legal and accounting fees associated with an offering. Preparing annual reports is another expense many companies underestimate, she added.
"If you're a company familiar with private placements this is a whole new ballgame for you in terms of legal scrutiny that is going to be applied to your offering and the document you create," Ms. Fromberg explained.
She also advises issuers to carefully weight the benefits of a Regulation A+ offering, including the resale potential of the securities.
"The purported benefit of Regulation A+ is perhaps overstated," Ms. Fromberg said. "Sure they are freely traded but is there a viable secondary market for securities traded under Regulation A+?"
"If the issuer is not going to list on a national exchange is there really a market here?"
Ms. Fromberg is taking a wait-and-see approach to the potential of a venture exchange to facilitate liquidity for smaller companies.
The review process is no walk in the park either, Ms. Fromberg suggested. In both tiers, a company needs to obtain preclearance and review and qualify the offering, which is a fairly detailed process.
While there is a confidential submission process, you still need to get SEC comments and the back and forth can take months. All correspondence will also need to be filed at least 21 days before qualification.
"All will become public which may be uncomfortable for the issuer," Ms. Fromberg suggested.
She contrasted that with a traditional IPO process where comments are only publicly filed after the offering.
"People will have more information about your company than they would if you do a traditional IPO."
Now that the JOBS Act has set forth a process for emerging companies an IPO may be a better option for many, Ms. Fromberg said.
"I'm not minimizing the difficulty of filing for an IPO, but certainly Regulation A+, IPO light, is a long way from a private placement in terms of the documentation and public disclosure you need."
Tier 1, with a $20 million cap and no audited financials, may look appealing at first but Ms. Fromberg does not expect it to be widely used. There are still blue sky compliance issues to contend with, which makes it unfeasible for anything but a company with a small geographical reach.
"If you want to raise from clients instead of Regulation D private placement it may be an option," she suggested.
Despite claims from the North American Association of Securities Administrators (NASAA) they will adopt a coordinated review, most are skeptical of how coordinated the review will actually be, Ms. Fromberg said.
"I cannot see how someone who is doing an offering in more than three states will use Tier 1."
Regulation A+ will be reviewed every two years, but it is too early to predict what changes they will make, Ms. Fromberg said. Whatever they are, do not expect them in abundance.
"I hesitate to say the SEC is going to do anything to make it easier or less burdensome in terms of getting audited financials and getting reports," she cautioned.
"The SEC is sorting out shareholder protections and when they weigh the value of protecting shareholders versus the value of protecting assets I think they'll lean to protecting investors."
Those companies needing smaller amounts will find Regulation A+ is not for them, Ms. Fromberg said.
"Not for $2 million," she said. "In that case private placement is the way to go."
Whatever course a company chooses, they have to carefully identify their long-term plan, Ms. Fromberg said.
"Do you really want to have hundreds of small non-accredited investors?" she asked. "Maybe if your business plan involves getting your potential clients buy in and it is a marketing scheme then maybe."
Those planning on getting bought out by a private equity company or another entity may be better off with a less complicated capital structure featuring only a few private investors, Ms. Fromberg said.
There is also the minor detail about who actually owns your company, Ms. Fromberg said. In traditional vehicles, those in possession of at least five percent of a company's outstanding shares have to file public declarations, meaning a company always knows who their large shareholders are.
That may not be the case on a secondary exchange for Regulation A+ offerings, Ms. Fromberg said.
"There is the potential in a Regulation A+ offering where you don't have this requirement, where for  securities are sold on an exchange and the issuer has no idea who the large shareholders are."