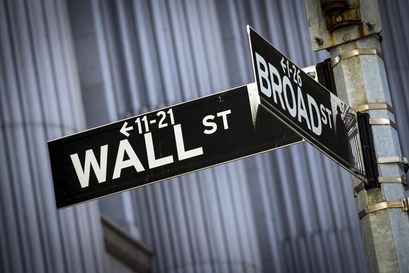 Regulation is coming, and that's not a bad idea

News Desk
Last updated 24th Jun 2022
Karl Benz invented the modern car in 1879. Over the decades that followed, automakers made many changes that made vehicles safer. But it was not until almost 100 years later, in 1966, that the U.S. government established the Department of Transportation with the express mission of creating regulatory standards for auto safety.
Regulation comes to every industry eventually, and there will be no exceptions for alternative finance. Since everything in business happens faster these days, it will likely happen in far less than 100 years. I think the desire to regulate the industry that I have helped to build since 2005 is both understandable and necessary, especially for the small businesses we are trying to serve.
Like the early automobile, alternative finance has had its share of skeptics. While the financial services industry understands that the interest rates charged by alternative finance companies are the product of the credit risks it takes on, the general public–which includes small business owners – has often been unsettled by rates that are far higher than those charged by banks. A lack of transparency in the operations of many alternative finance companies has fostered confusion, and mistrust, which are prime drivers of regulation.
Reasonable regulation will address those questions and it will not be a burden to the majority of alternative finance companies, which are committed to being effective partners of small businesses. As for the other alternative finance companies, the industry and small businesses will be better off without them.
Alternative finance companies take capital from private and public investors and put it to work to serve small businesses because there are fewer banks to serve them and those that are left have, since the Recession, largely abandoned small businesses. The pool of community banks—a traditional source of small business financing—has plunged to fewer than 7,000 from more than 14,000 in the 1980s. Because of the economic crisis and to fix their own financial problems and satisfy regulators, banks have become more conservative about approving loans.
Alternative lenders came to the rescue of small business during the financial crisis, with funding options that met their needs, from advances and peer-to-peer lending to crowdfunding. So far, there has only been a tentative start to regulation in one of those areas: The SEC was given oversight over equity crowdfunding in early 2012 as part of the Jumpstart Our Business Start-ups (JOBS) Act. The SEC was given until the end of that year to draft rules, but it still hasn't. More than a dozen states have jumped in with their own regulation while the SEC, overwhelmed with supervising Wall Street, only takes legal action against equity crowdfunding companies . Neither helps the businesses that need this kind of alternative financing.
Crowdfunding is just one aspect of alternative finance, however, and there are two government entities that could have oversight over the rest: the U.S. Small Business Administration and the Consumer Financial Protection Bureau. The SBA has played a key role in small business development for a very long time, providing both the training that makes for better businesspeople and the support to traditional banks to enable them to lend to small business.  Alternative finance grew up without SBA guarantees, but Bizfi, one of the companies I founded, now counts an SBA-backed lender among its funding partners.
The CFPB, meanwhile, is the newest of the financial regulators. Created by the Dodd–Frank Wall Street Reform and Consumer Protection Act, it was specifically tasked with looking out for the interests of customers of a wide variety of financial services businesses, from banks and credit unions to payday lenders and debt collectors. In addition, Dodd-Frank charged the CFPB with collecting data on small business loans. Alone or together, the SBA and the CFPB could have a role to play in regulating alternative finance.
But even if the reasons for regulation and the likely regulators are clear, I don't expect the broad alternative finance industry to be subject to regulation any time soon. Not a week seems to pass in this industry without the debut of a new competitor or technology to make alternative finance companies more effective. This is the kind of competition and innovation that has made leaders of so many sectors of the U.S. economy, and government has traditionally been reticent to stifle either too soon.