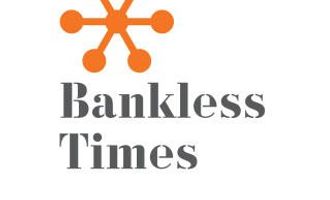 Bankless Times joins Mean Eyed Cat Venture Labs

News Desk
Last updated 11th Aug 2022
SAN DIEGO, Calif. – The founders of leading alt-finance media company Bankless Times are pleased to announce that they have joined accelerator Mean Eyed Cat Venture Labs in Winnipeg, Manitoba, Canada.
This partnership marks a significant milestone in the progression of Bankless Times, as the three-year-old company moves to scale and become the dominant force in digital alt-finance coverage.
"This is the next logical step in our company's growth plan," said Bankless Times CEO and Editor-in-Chief John K. White. "As the JOBS Act comes into play, and more and more small businesses are discovering crowdfunding, peer-to-peer lending and other alt-finance opportunities, the need for credible, balanced industry news will grow as well."
Bankless Times will be headquartered in Winnipeg, and will look to grow their team through their work in the accelerator.
A few key facts on the Mean Eyed Cat Venture Labs:
The team believes the key to successfully accelerating a business is understanding the market. Specifically, this involves having the management team develop a firm understanding of the major benefits sought by users, how they purchase a product and the competitive structure of the segment.

It relies on connecting the management team with the best possible advisors and, therefore, takes a global rather than local approach to building its advisory teams.

The Cat cooperates closely with various public and private funding groups as well as other incubators and accelerators.  

Led by Robert Warren, who has over 20 years of experience working with entrepreneurs around the world. Businesses he's worked with have raised over $300 million in private equity and include one publicly traded firm plus six other value added M&A exits. These companies have been in industries ranging from information technology to medical devices.

The accelerator is currently working with eight companies in the IT, agricultural, manufacturing, and consumer packaged goods sectors.
Bankless Times has been covering the alt-finance industry since the fall of 2012.