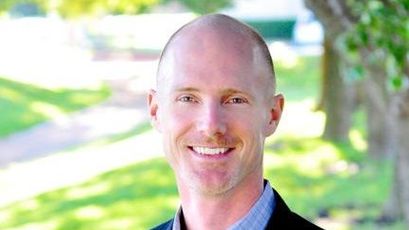 Visio survey points to strengthening real estate investment market

News Desk
Last updated 11th Aug 2022
An American residential real estate marketplace lender's most recent survey results suggest that residential real estate investment is on an upswing.
Visio Financial Services said the healthier interest is reflected in investors having to conduct a wider search for available properties and in higher purchase prices for residential investment properties.
Visio Financial Services has bought, sold and financed more than $250 million in nationwide real estate. With much of their experience coming from working with distressed properties, they developed their products to accommodate the needs of residential property investors who are looking for fast, simple and reliable financing sources. They operate in 34 states and have secured more than $100 million in debt and equity capital.
The average funding time for a Visio loan is 17 business days and the only required documents are a driver's license, property address, insurance policy, closing fee and credit score.
Visio's risk is mitigated through the requirement of a minimum of 35% down on loans. They also lend on an "as-is" value which eliminates the need to monitor construction draws.
Visio President and CEO Jeff Ball said the company identified the need early on to secure financing for investment properties.
"I'd love to tell you it was something brilliant," Mr. Ball admitted. "But it was the stress of the recession that caused us to zero in on this area."
[caption id="" align="alignleft" width="431"]
Jeff Ball[/caption]
Mr. Ball said realtors mostly focus on owner-occupiers and have little interest in less expensive homes, leaving a need Visio felt it could meet.
Those properties are Visio's focus (they do not work with owner occupied properties), and as the real estate market improves, Visio is seeing a higher average property price. In 2014, 63 percent more investors are considering properties worth more than $200,000 while interest in sub-$40,000 properties has declined. These trends alone make it worthwhile to innovate, he added.
One of the reasons for the declining interest in the lower-priced properties is there are fewer of them that make sense in the hotter markets, Mr. Ball said. Mr. Ball lives in Austin, which has mostly exhausted the supply of properties requiring only cosmetic changes. He said most investment properties now require more expensive renovations like open floor plans, kitchens or complete additions.
Mr. Ball said historically mortgage lending has involved people and paper. The processor, the underwriter, the closer and the post closer were all involved in processing.
"It was ripe for updating," Mr. Ball said. "People began bringing increasing amounts of customization and process automation."
Tech portals have allowed capital partners to seamlessly evaluate individual loans so they can decide which ones to buy at which prices. The most lasting value is in the underwriting engine, he added.
Visio considers different factors. They look at the borrower's experience level and the property's location.
They also analyze the borrower's strategy. "Are they renovating?" Mr. Ball asked. "How extensive are the renovations? Is it for rent or is it a fix and flip?"
Whatever the investor's strategy, the survey results revealed more people want to get more deeply involved in residential property investment. Half of survey respondents said they plan on buying at least four properties in 2015, twice as many as the rate in 2014.
Most also want to spend more time in the field. "Eighty-three percent of our part-time investors expressed interest in going full time," Mr. Ball said. "Ninety percent of our full-time investors are looking to accelerate their businesses too."
"Eighty-three percent of our part-time investors expressed interest in going full time," Mr. Ball said. "Ninety percent of our full-time investors are looking to accelerate their businesses, too."
Twenty percent of those full-time investors are tradespeople who left the industry during the downturn, Mr. Ball said. That left a skills shortage in some areas of the country as the new home construction market improved.
Mr. Ball added more investors are combining rentals and fix-and-flip properties in their portfolios.
More institutions are becoming involved in the space, Mr. Ball said, including banks, hedge funds, and accredited investors. There are some differences between them.
"Bank capital is the least expensive but the most restrictive," Mr. Ball explained. "Hedge fund capital is more expensive but less restrictive while also being highly scalable. Accredited investors are in between. They are less expensive than hedge funds and more expensive than banks."
Over time, Visio has developed a database of reports on single family investment properties that now totals more than 100,000, giving them excellent insight into the market.
A downside to the increased interest in residential property investment is more first-time buyers are having a hard time securing a starter home. That has contributed to a decline in the overall home ownership rate.