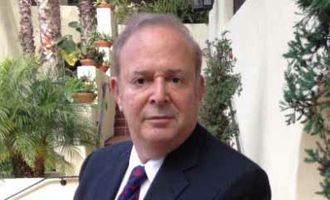 Guzik says Reg A+ a new era for capital formation

News Desk
Last updated 5th Aug 2022
[caption id="attachment_21517" align="alignleft" width="397"]
Sam Guzik[/caption]
Friday, June 19 marked the first-day companies could file a Regulation A+ offering with the Securities and Exchange Commission.
While no one had submitted their paperwork by early afternoon on the 19th, leading securities attorney Sam Guzik expects that to quickly change, providing companies can come up with the money.
"June 19 marks the beginning of a new era for small business capital formation," Mr. Guzik said. "Any company willing to spend $100,000 or so, including fees to prepare audited financial statements, will have the opportunity to sell securities to the general public under this new regulation."
Mr. Guzik added Regulation A+ allows a private company to essentially complete a "Mini IPO" and operate as a public company at a much lower expenditure of both money and management time.
The preparation and filing process is nowhere near as fast as most other things you do on the internet, Mr. Guzik cautioned. He estimated it takes 750 person hours to properly prepare and file with the SEC.
"It is a substantial time commitment and people need to understand that."
Finding the cash and doing he paperwork could be the least of a company's worries, Mr. Guzik said.
"I agree with David Burton that Regulation A+ is not a magic wand," Mr. Guzik said.
By that he meant companies cannot expect success by simply placing the offering on a website somewhere and wait for people to knock their door down with cash in hand. While the opportunity to cast a wider internet solicitation net is new, the principles behind doing it successfully are quite old. You still have to advertise and work to generate momentum.
"Many are expected to attempt an IPO without the assistance of a broker or investment banker, relying on Internet solicitation and social media," Mr. Guzik said. "The large majority of these companies going it alone will face a difficult time achieving their funding goals – especially those with little or no track record."
If a company is not sure of how much investor interest is out there, they will be able to "test the waters" by publicly soliciting non-binding expressions of interest prior to making a filing. That will help them determine if it is worth the time and money to file a Regulation A+ offering with SEC, Mr. Guzik said.
Should the company complete a successful raise, more work's coming, Mr. Guzik said, citing investor relations, legal issues, reporting requirements and other communications issues.
One of the most exciting byproducts of the new Regulation A+ rules is the badly needed boost it can give job creation numbers in America, Mr. Guzik said.
"Statistically, a large percentage of IPO offering proceeds is immediately put to use for new hires – a huge benefit to this country's economy that no one can quarrel with."
Mr. Guzik also cautioned against reading too much into the SEC's decision against Montana's challenge, saying that was only the SEC and matters could still head to court.