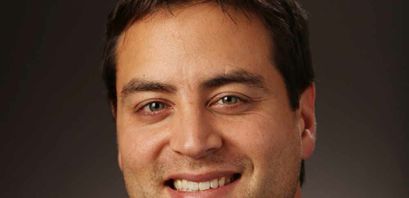 Business Backer CEO advises alt-fi industry should address critics directly

News Desk
Last updated 5th Aug 2022
[caption id="attachment_21777" align="alignleft" width="300"]
Mr. Salters said Business Backer's development started with the question of what business they saw themselves. Deciding that customer well-being was to be a key aspect of their development allowed the company and its platform to grow in unique ways.
Hence Mr. Salters' desire to see the alternative lending industry conduct itself in an ethical and transparent manner.
"We should do everything we can to ensure other players are conducting themselves in a way that is good for all and not to the detriment of small businesses," Mr. Salters said.
Mr. Salters explained that most industries have standards and codes of conduct which spell out how businesses should conduct themselves and treat their customers. That should also be the case in an industry dealing with people's financial stability.
Mr Salters said the first important step is for the industry to establish best practices and to self-regulate. Everyone should care about rooting out bad actors, he added.
One way to approach this is by attending industry conferences where panels can discuss the importance of transparency and self-regulation, he explained.
Mr. Salters said there are several consequences responsible players experience when the industry is tainted by bad actors.
"As a new industry, people are trying to decide if this is legitimate and viable or if they should stay away because of the trust factor," Mr. Salters explained.
With small business playing such an important role in the economy, and with many looking for viable funding options, bad actors can shrink a market that should be exponentially growing in this environment, he said.
The industry's attitude to self regulation has changed dramatically in the last 12 months, Mr. Salters said. One year ago, while everyone agreed on the need for regulations, there was a sense of "Why now?" There was no catalyst, he said.
Developing a regulatory body isn't cheap, Mr. Salters acknowledged. There is a cost for advocacy, regulations and functions enabling the industry to speak with a unified voice.
What has changed in the last year is an increase in criticism from high-profile figures like Mayor Emmanuel. Sometimes those statements include inflammatory terms like "predatory." The commentary brought more attention from government agencies, and in the process made the cost of inaction greater than the cost taking steps, Mr. Salters.
"Outside regulatory scrutiny is inevitably a blunt instrument," Mr. Salters said.
Mr. Salters believes the industry's smartest first steps are to address noncontroversial issues such as advertising and marketing practices and communication with the SEC. That will help generate momentum, he suggested.
One challenge they will soon have to address is the issue of different industry types not wanting to be associated with each other in the early stages, he said.
Mr. Salters said the customer service experience begins when the customer recognizes the need for capital but does not know where to start in a field crowded with hundreds of companies. When they come to Business Backer, he said they need to quickly illustrate they have the customer's business as a priority before they move on to another option.
Business Backer accomplishes this by relying on three unique pillars, he explained. The first is to provide an knowledgeable adviser early in the process.
"We allow the small business owner to go on the portal and apply without talking, but most want to talk to someone," he explained. "Many are not sure what some products are."
Mr. Salters likened this person to a court lawyer, or CPA helping someone with their taxes.
"It is hard for an expert to stay on top of this, and even harder for a small business when it is not their core business."
When it comes time to recommend a product, the adviser has to suggest the actual best fit and not shoehorn the borrower into the highest cost products, Mr. Salters said.
The second pillar is Business Backer puts all available products in front of the customer regardless of origin, including SBA loans, bank loans, equipment financing, receivables financing and other options.
They are all available because the business adviser is not compensated on a commission basis.
"There is no vested interest other than meeting needs and putting forward the best products," Mr. Salters said. "Many companies take advantage of a customer's knowledge disparity."
The final pillar is educating the customer, which Business Backer accomplishes by providing videos, e-books and other materials on its site.
A customer service focus means automation, while still important, cannot be relied on as much as some think it can be, Mr. Salters said.
"The automation of loans in small business underwriting does not always allow for the best product selection."
A small business lender has to take those steps to understand a customer's unique business situation, including revenue patters, growth plans, and even the impact of unique weather patterns.
So far the Business Backer method is working quite well, Mr. Salters said. They are seeing half the default rate of many competitors while charging customers less and still producing a healthy return.
"We are learning to incorporate both quality and quantity while still being highly scalable, without the tradeoff of time and speed."
As the innovation comes, customers may be charged less too.
"If we reduce the loss rate and reinvest that into products with lower rates and better terms we will create virtuous relationships with our customers," Mr. Salters explained.
Such high-quality relationships cannot be nurtured by a computer either.
"There is value in humans assessing suitability that a processor and algorithms cannot do," Mr. Salters said.
"Ultimately the best computer is our brain."