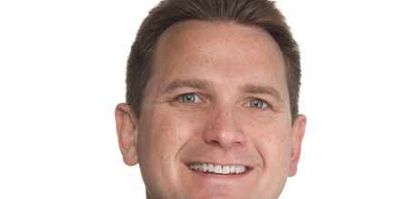 Fundbox sets out to bust cash flow dams

News Desk
Last updated 12th Apr 2022
[caption id="attachment_21855" align="alignleft" width="450"]
"We have used technology to drastically change the whole process," Mr. MacAvoy said. "Because we are a technology company we have the ability to leverage data from many sources through our proprietary models."
"We have identified some unique indicators within our model that allow us to do the underwriting."
The process of receiving advances is simple, Mr. MacAvoy explained. A small business owner can register in as fast as 20 seconds. After connecting their accounting application to add their unpaid invoices, they select which ones they want to be cleared and the advance is quickly posted to their account.
Advances are paid back with a clearing fee over 12 weekly installments. A $2,500 invoice comes with a clearing fee between $124 and $174.
As Fundbox developed, Mr. MacAvoy said they had different challenges to address, including convincing clients it was safe to allow access their internal accounting systems. Creating partnerships with QuickBooks, FreshBooks and others helped ease those worries, he explained.
Coming out of the recession there was also a changing of the times where more people understood the benefits of granting access to Fundbox, Mr. MacAvoy explained.
"The application process can take as little as 20 seconds, and people only need two to four pieces of information for the application process."
"As a small business owner do I have 30 hours to devote to this? With Fundbox, I can apply today and make payroll this evening."
Fundbox also had to create a system that was friendly to a small business sector that was used to running into obstacles, Mr. MacAvoy said.
"Philosophically there were a few things at the core," he explained. "One of those was being as friendly to small business as we possibly could."
There were several practical aspects to this, Mr. MacAvoy said. One was creating the quick and simple user experience.
Fundbox also wanted to make the platform as easy to navigate and as transparent as possible. Mr. MacAvoy said, and listening to customers in different settings played a key role. Fundbox representatives spoke with customers at trade shows. They also regularly keep in touch with clients and get feedback.
That level of attention can be a great marketing tool on its own, but Fundbox also concentrates on market awareness and customer acquisition across a variety of channel, Mr. MacAvoy said. They also blog on topics of interest to small business as a way to create added value, he explained.
Investors see plenty of value in Fundbox too. They count former Citigroup CEO Vikram Pandit, former Thomson Reuters CEO Tom Glocer, and Khosla Ventures among their backers.
They see the value because the customers see the value, Mr. MacAvoy said.
"Small business owners are looking for a solution and we are a new solution available to them."