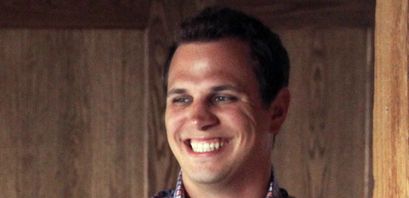 Akouba founder takes unlikely path to success

News Desk
Last updated 23rd Sep 2022
[caption id="attachment_21921" align="alignleft" width="785"]
That was when the idea for
Akouba
began to develop. Akouba is an ancient Greek word meaning to reach out and help. Mr. Rentner said he chose it because his goal was to develop a way to reach out and assist the small business community through community banks.
"Akouba is a digital solution for community banks that allow them to increase the cost efficiency of meeting the requirements of small business borrowers," he said.
Mr. Rentner explained most fin-tech platforms are direct lenders, and all of them have a huge flaw in they are susceptible to the risk of default and rising interest rates. He wanted to develop a format to help small businesses being crushed by the exorbitant rates charged by some marketplace lenders.
"I chose to build a product for the businesses which were losing business to the online guys," Mr. Rentner said.
Mr. Rentner said he recently had a conversation with an executive from a bank with $3.2 billion in assets, with $1 billion of that being in cash.
Their cost of capital is 14 basis points.
Mr. Rentner said that bank is looking to put some of that into play and is excited by marketplace lending, but they do not have the technical capability of Lending Club or OnDeck.
This bank is the perfect example of why Mr. Rentner said his focus is on supplying community banks with the technology that allows them to compete with the OnDecks and Lending Clubs.
"Community banks are trusted locations, but they haven't changed in 100 years," Mr. Rentner said.
Mr. Rentner tested the Akouba API by using some of his own money. The API is constantly refined as Akouba acquires more and better data.
Banks get access rights into the Akouba API and the rate they pay is based on monthly application volume, a characteristic Mr. Rentner calls a big differentiator.
Mr. Rentner said Akouba is fortunate to have an excellent compliance person who ensures banks using their system meet the regulatory requirements of the states in which they operate.
The reason many banks do not loan to small businesses is not necessarily because those businesses are too risky, Mr. Rentner said. In many cases it is because they have no incentive to lend.
If a small business owner walks into the local community bank and the bank has an option that makes financial sense and which competes with the online marketplace, they can now compete for that customer.
"If in a few minutes a commercial banker can walk a customer through the application process, it adds value for both sides," Mr. Rentner said.
Because it does not take much time, that banker still has plenty of time for the seven-figure applicants, he added.
With Akouba, approval can be obtained in as little as an hour, with funds deposited in as quickly as one day, Mr. Rentner said. The average approval period at a bank ranges between two and 12 weeks, he said.
Unlike community banks, which have survived numerous downturns and will be around for the long term, marketplace lenders have yet to live through that down cycle. Mr. Rentner said many companies will go under and he expects some of the largest to be hit the hardest.
"Direct on balance sheet lenders will be hit the hardest because they have a high cost of capital," he said. "They spent tons on marketing to acquire new customers."
"They need to constantly grow and scale. No one sees what happens when they have to come into full profitability and settle into a full valuation."