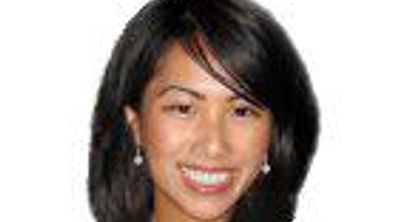 Darien Rowayton Bank offers in-school financing for MBA students

News Desk
Last updated 29th Jun 2022
[caption id="attachment_22278" align="alignleft" width="144"]
Jenny Chou[/caption]
The Chief Strategy Officer for Darien Rowayton Bank (DRB) said now is the perfect time to introduce an in-school student loan-financing program for MBA students that could save the average student $16,000.
Jenny Chou said the success DRB's student loan refinancing program enjoyed in its short history convinced DRB to expand into offering options for in-school borrowers.
In 2013 DRB launched an online consumer lending service, and in the two years since have originated $950 million in student loan refinancings for more than 9,000 professional degree holders across the United States.
On Aug. 3, DRB launched the in-school program.
"We thought borrowers could receive better service," Ms. Chou explained.
The program begins with a pilot group of 17 schools whose graduates have excellent earning potential. Should it fare well, Ms. Chou said DRB will consider expansion to additional schools.
From an underwriting perspective, Ms. Chou said there are different considerations when assessing applicants in need of in-school financing and those looking to refinance post-graduation.
"The graduate segment removes the consideration of whether or not someone will graduate," Ms. Chou explained. "Refinancing usually requires an offer letter or proof of current salary."
In-school borrowers come with more uncertainties.
Those differences are reflected in a unique discount DRB offers, Ms. Chou said. After they graduate and secure a job, DRB gives borrowers a 0.25% discount on their rate.
"We are the only ones doing that," Ms. Chou said. "We are recognizing people who lower their risk."
Borrowers can obtain an addition 0.25% discount by signing up for a DRB bank account from which automatic withdrawals can be made. Ms. Chou added.
Ms. Chou expects these unique traits to increase DRB's already active referral program, which accounts for one quarter of their customer acquisitions. DRB's overall marketing program is a diversified plan consisting of e-mail and social media components along with nurturing relationships with partners such as alumni organizations, she added.
As borrowers become more aware of both their borrowing and refinancing options, more of them will choose programs like DRB's, Ms. Chou said.
"When Roth IRAs and 401 Ks were new, many people did not know about them, but as information became more disseminated, people grew comfortable with them."
Another factor that should be attractive for prospective borrowers is the amount of time it takes to apply online, Ms. Chou said. While those times can vary slightly depending on which product they are applying for, Ms. Chou explained the process should take no longer than 20 minutes assuming they have the five to eight pieces of paperwork one normally needs, such as photo identification and proof of graduation.
DRB's in-school MBA program offers borrowers a choice of 10 and 15-year fixed rate loans and 10, 15 and 20-year variable rate loans. Fixed rates start at 5.25% while variables begin at 3.25%.