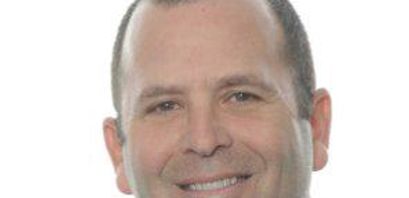 Bizfi founder says to expect gradual interest rate hikes

News Desk
Last updated 11th Aug 2022
[caption id="attachment_18913" align="alignleft" width="296"]
Stephen Sheinbaum[/caption]
The founder of Merchant Cash and Capital and Bizfi said business borrowers should prepare for interest rate hikes, even though he thinks the effects will be gradual.
Stephen Sheinbaum said interest rates generally increase for one of two reasons. The first is because people become risk averse.
"After Lehman, lenders became gun-shy about the ability of many to repay and it became a risk/reward issue," Mr. Sheinbaum explained.
The second reason is because governments feel the economy is strong enough to withstand slow but gradual rate increases.
The latter reason seems to be where the United States is headed, possibly as soon as next month. While growth has not been exactly gangbusters, it has been steady, and that may be enough for the Fed.
Keep the phrase "slow and gradual" in mind when the Fed does indeed announce the rate hike, because they will do so at a pace that should not shock anybody.
"Rates will be historically low for the foreseeable future," Mr. Sheinbaum advised.
The Fed is looking at several factors as it mulls the timing of the initial hike. One of them is employment. Mr. Sheinbaum said that unemployment rates are low, though he concedes that is partially because of people giving up the search. Overall the numbers are improving, he believes.
Business owners looking at future needs should assume rates are going to increase moving forward, especially is they are looking at variable rate products, Mr. Sheinbaum advises, though he said Merchant Cash and Capital generally does not pass on rate increases to their customers.
As rates increase, the additional cost of capital can spread through the supply chain, Mr. Sheinbaum said. If costs at each level, the widget's end price can easily rise as a result.
That is not necessarily bad, for the federal government wants inflation to exist in the economy, Mr. Sheinbaum explained.
"In a deflationary environment people have incentive to wait for the price to drop further. They delay spending."
China recently devalued its currency and that could have a meaningful impact on the global economy, Mr. Sheinbaum explained. Companies importing Chinese goods will benefit but the effect is negative going the other way.
Global tourism could also be hurt by the yuan's drop, Mr. Sheinbaum said. Travel from China recently surpassed rates from the United States and if the Chinese economy continues to falter, that could hurt those places where Chinese tourists most like to visit.
Mr. Sheinbaum said Merchant Cash and Capital has between 5,000 and 6,000 active monthly customers from across the United States and they speak with up to 25,000. Overall those owners are reporting increasing year-over-year sales and healthy consumer spending, a good sign for a country where consumer spending accounts for 70 percent of GDP.
Improved numbers make it less risky to borrow as business look to expand, renovate and add inventory, three common reasons they come to Merchant Cash and Capital and Bizfi, Mr. Sheinbaum explained.
And when those owners visit Bizfi, they can weigh offers from many different types of lenders, including SBA loans, equipment financing firms and others, with the end goal being the best type of loan for that borrower's individual situation, Mr. Sheinbaum said.
"If an owner qualifies for an SBA loan, we want them to take it."