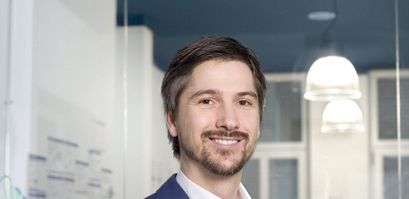 Friendsurance brings P2P concept to insurance

News Desk
Last updated 29th Jun 2022
[caption id="attachment_22539" align="alignleft" width="785"]
Tim Kunde[/caption]
Since crowdsourcing became popular, the concept has been adapted to purchase real estate, lend money, and even fund tuition.
These ideas flourished because the pioneers in each space saw inefficiencies that could be removed to create a better, more affordable process. Trim the unnecessary to leave the truly important.
One area where we do not always see bang for our buck is insurance. Many pay premiums for decades but never file a claim.
That got a group of people in Germany thinking. Was there a way to use the power of the crowd to create a better insurance product?
The team at Friendsurance thinks so. Leveraging the power of the peer group, Friendsurance rewards small groups with a claims-free bonus each year no member files a claim.
Friendsurance Co-Founder and Managing Director Tim Kunde explains the concepts behind the company and why it works.
Describe what led the founders to create Friendsurance. What were the experiences that shaped your desire to solve this problem?
In 2010, the founders of Friendsurance realized that many people own insurance that they don't or only rarely use.
However, insurers don't reward caution and fair play – even though this means less work and lower costs for them. We don't think this is fair.
This is why we have developed a revolutionary peer-to-peer insurance concept, which rewards small groups of users with a cash-back bonus at the end of each year they remain claimless: the claims-free bonus. Currently, the claims-free bonus is available on a range of retail products in Germany: private liability, home contents and legal expenses insurance.
Our concept can also be added to existing contracts very easily, creating the most convenient way of saving insurance premiums – without any change in coverage, premium or provider.
With our P2P insurance model we have created a worldwide trend. Currently a new insurance segment is rising.
Purchasing insurance can be a difficult process. What were some of the areas in that process you believed you could improve?
The insurance industry has not seen much digital innovation over the last decades because traditional insurance companies lack digital knowhow. Traditional players can learn a lot from Fintech companies such as Friendsurance as we are very customer-focused and have the ability to iterate quickly.
Our claims-free bonus creates value not only for customers but also for insurance companies. Without any additional costs, the claims-free bonus allows policy owners to get back up to 40 percent of their premiums if no claims are submitted. Therefore insurance not only becomes cheaper for the consumer but also provides a clear financial benefit for careful and fair behavior, which in turn reduces fraud.
Accordingly, Friendsurance records a claim frequency below market average.
At the same time Friendsurance helps insurance companies. Improved behavior reduces claims and processing costs. Additionally, the claims-free bonus helps to increase customer satisfaction as well as customer loyalty. Our idea was already awarded as one of best digital innovations in Germany in the "UN World Summit Awards."
How did you come up with the idea to have small groups of people linked together? Is it accountability? The concept seems to have similar aspects to the use of affinity groups in crowdfunding and accessing peer groups in money pools and similar concepts from Latin cultures.
Based on a shareconomy approach, policy owners with the same insurance type form small groups. A part of their premiums is paid into a cash-back pool. If no claims are submitted, the members of the group get some of their money back at the end of the year.
In case of claims, the cash-back decreases for everyone. Small claims are settled with the money in the pool. In the event of bigger claims, the standard insurance company covers any amount that exceeds the coverage through the group. In case there is insufficient money left in the pool to cover a claim, a stop-loss insurance covers the rest. As a result, policy owners always enjoy full coverage and never pay more than they would without Friendsurance.
How are people grouped together? Do they know each other before hand?
The groups have between four and 16 members – depending on the insurance type. New customers are connected automatically online with other policy owners with the same insurance type (e.g. home contents). However the insurance can be by different providers and include different services. Customers who prefer to create their group individually can connect with people they know: They can invite friends and family or match their Facebook and LinkedIn contacts with the Friendsurance members.